7x0 – Christmas Special
As the year comes to an end, Poplar faces unprecedented and relentless wintry conditions, which pose a challenge to the occupants of Nonnatus House and the community at large.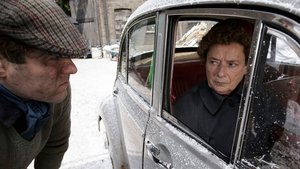 7x1 – Folge 1
As the Big Freeze of 1963 continues, Nonnatus House welcomes their newest midwife, while contending with the effects of the weather.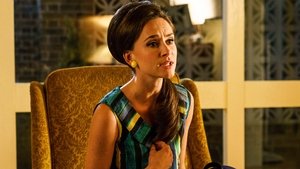 7x2 – Folge 2
As Lucille settles into her duties, she faces prejudice from a patient's mother, while Sister Winifred opens her mothercraft classes up to fathers, and the Turners meet their new au pair.
7x3 – Folge 3
A patient of Phyllis' receives a devastating diagnosis, Fred and Violet organise a beauty pageant, Magda discloses a secret, and Trixie makes a tough decision.
7x4 – Folge 4
Trixie battles her demons and Sister Monica Joan faces losing her eyesight, while Sister Julienne assists a childless Pakistani woman after her husband is pressured to marry a second wife.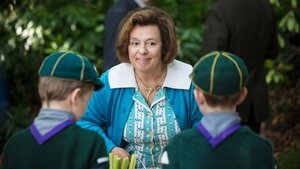 7x5 – Folge 5
The fear of a potential smallpox outbreak grips Poplar, Lucille helps a woman with a phobia of childbirth, and the Buckles organize a charity picnic.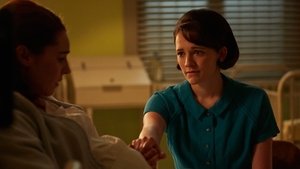 7x6 – Folge 6
A recently widowed expectant mother faces hardship, Valerie and Lucille's teenage health class is met with opposition, and Sister Monica Joan prepares for her cataract surgery.
7x7 – Folge 7
The Turners attempt to improve the life of a young man from a remand home, Lucille finds unexpected friendship, while Nonnatus House is filled with worry for Barbara.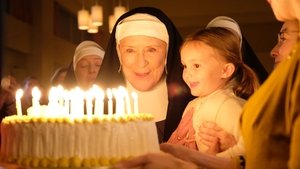 7x8 – Folge 8
A nearby maternity home closes, bringing new patients to Nonnatus, while Tom deals with his grief and Sister Monica Joan is given a surprise.
Quelle:
themoviedb.org