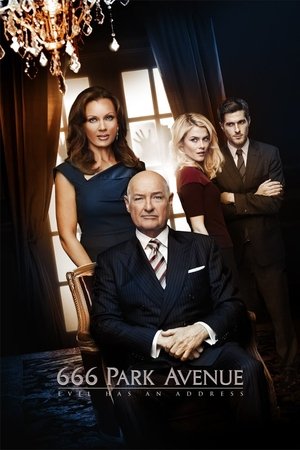 Trailer
1x1 – Folge 1
A young couple, Jane Van Veen and Henry Martin, are looking to move up the ladder in New York City and are successful in becoming the resident managers of a swank Park Avenue apartment building, the Drake. They can't believe their good luck - they get a beautiful apartment and the job is part-time, so Henry can keep his job working in the mayor's office. Building owners Olivia and Gavin Doran welcome them, though it is quickly apparent that Gavin at least has the ability to influence people in a very particular way. When Jane finds a mosaic in the basement, she begins...
1x2 – Folge 2
Jane finds that the wall of the Drake are infested with birds. She calls in an exterminator. She is also having nightmares where she finds a door in the Drake's basement. When she goes in, she enters a lovely bedroom - with a dead man lying on the floor. She's dreaming about a murder that occurred in 1956. A long-time tenant, Danielle Tyler, has a role to play in it all. Henry is put in a difficult position when he learns of Gavin's next big property deal. From information he has from working in the mayor's office the land is contaminated. Meanwhile Louise and Brian ...
1x3 – Folge 3
Jane breaks down the cellar wall and finds the door she saw in the photo. When she enters however, she sees dolls and thinks a young girl is there. Henry comes up with a more practical solution but Jane is intent on learning more of the Drake's secrets. She tells Olivia of her vivid dreams about the dead. Gavin tells Henry to seize the moment and take steps to advance his career. Henry wants to work as chief of staff for a local councilman and Gavin can help him with that - or maybe even something better than that. Louise has recovered remarkably well from her ...
1x4 – Folge 4
The suitcase Jane found in the basement seems to be alive. A curious Tony DeMeo from the front desk lets it out. Henry's job has fallen through and he's in trouble at work being accused of leaking information about the polluted construction site Gavin was once interested in. Nona, the Drake's 14 year-old in-house thief slips-up and Jane catches on to her. She has some special advice for Jane about Henry. Annie Morgan's fictional Russian mafia hit man Kandinski - who she made up for an obit - turns out to be real and is keeping her prisoner demanding to know who ...
1x5 – Folge 5
It's Halloween and everyone is gearing up for the Drake's annual costume party. Henry is getting the hero treatment and being interviewed on TV. A media advisor, Laurel Harris, suggests he make the best of his 15 minutes of fame to improve on his career. Brian catches Louise in what may be a compromising situation. Louise may have a more serious problem however. Alexis tells him that she will stay out of his life. Flashbacks reveal the history of the man - or creature - from the suitcase. In 1929, in the midst of the stock market crash Peter Kramer comes home to the ...
1x6 – Folge 6
Gavin tracks down the man who stole the red box. It's an old enemy who wants revenge, but Gavin is determined to stop him before he can use the box to harm Olivia. Meanwhile, the police investigate what happened during the Halloween night, but they can't find any evidence to support Jane's story. Henry doesn't seem to believe her either, and their relationship hits the rocks when he suggests she should seek help from a therapist. Jane would like to move back to Indiana, but Henry wants to jump start his political career with Laurel's help. Also, Jane finally figures ...
1x7 – Folge 7
In a flashback to 1998, Nona's mother visits her mother at the Drake but goes into labor on her way down the elevator. In the present day, Nona's grandmother tells Nona not to let Jane leave. While everything is going well for Henry, Jane has come to the end of her rope and desperately wants to go home to Indiana. Olivia has a proposal for her however. Henry receives an award from the mayor for his act of bravery at the reception. Gavin suggests that he propose to Jane as a way of keeping her with him in New York. With Louise away on a photo shoot, Brian returns to ...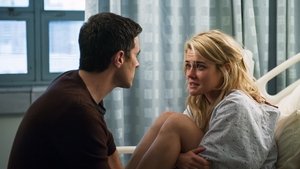 1x8 – Folge 8
Jane's vanishing act leads Henry to remember why they fell in love, while Shaw gives Gavin a taste of his own medicine, and Alexis exercises her powerful hold over Brian.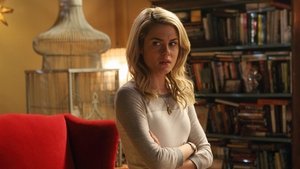 1x9 – Folge 9
The enigmatic Maris Elder (WHOOPI GOLDBERG) helps Jane link her past and present to The Drake: Henry considers a run for City Council. And what really happened to Sasha Doran.
1x10 – Folge 10
Sasha's return forces Olivia to move beyond her hurt and anger. And while Henry questions his future in politics, Alexis discovers she has a shocking past connection with Louise.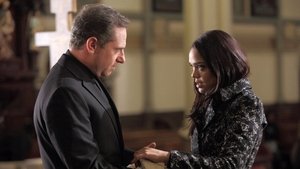 1x11 – Folge 11
While Sasha may hold the cards to Henry's political career - as well as the ultimate fate of her parents - a mysterious tenant arrives at the Drake and Alexis plots her revenge.
1x12 – Folge 12
The mysterious "Conspiratii" take on Gavin - with explosive results. The Brian/Louise/Alexis romantic triangle comes to a nasty final confrontation.
1x13 – Folge 13
In the series finale, Jane and Henry finally discover the price they need to pay for what they want most in life, while Louise and Brian find themselves in deep trouble.
Quelle:
themoviedb.org