1x1 – Episode #1.1
In 1965 Jeremy Thorpe, a successful Liberal MP and in line for the party's leadership, tells his friend Peter Bessell how, four years earlier, he met the handsome stable boy Norman Josiffe. Jeremy takes the homeless youngster in to repay an act of kindness and a sexual relationship follows. However Norman feels used, threatening to expose Jeremy, and Peter is sent to pacify him. Whilst progressives attempt to legalize homosexuality in parliament Jeremy plans a smoke-screen by marrying Caroline but Norman, his surname changed to Scott and a leading fashion model, still...
1x2 – Episode #1.2
In 1969 Norman makes a disastrous and short-lived marriage whilst Jeremy's wife Caroline dies in a car crash and he has more bad news when Norman tells his story to his ex-lover's political rival Emlyn Hooson though Jeremy remains triumphant and resumes his plan to kill Norman. Five years later Jeremy, now wed to Marion and a step closer to becoming prime minister, nurses the same murderous thoughts but an inept assassin ensures Norman's survival.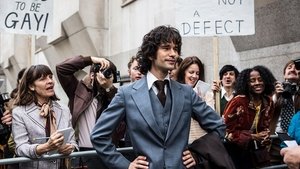 1x3 – Episode #1.3
Whilst would-be killer Andrew Newton is caught, claiming that he was hired by persons unknown, Norman persists in his accusations that Jeremy employed him and has their love letters published, forcing Jeremy's resignation. Jeremy also loses his seat at the general election and is charged with conspiracy to murder. He is defended by the unconventional George Carman, who refuses to let him testify and fiercely attacks prosecution witness Peter Bessell and Norman himself. A summing up by a less than impartial judge also contributes to the jury's verdict though for the ...
Quelle:
themoviedb.org