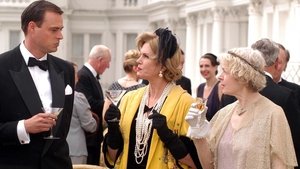 1x1 – Folge 1
Dolly Bantry calls upon her old friend Miss Marple when the strangled corpse of an unknown blonde girl is found in the library of her home, Gossington Hall.
Gesehen von 1 User
1x2 – Mord im Pfarrhaus
Miss Marple besucht das Pfarrhaus in ihrem Örtchen St. Mary Mead und isst mit dem Vikar, seiner Frau, einem Maler und einem Diakon zu Abend. Aus Spaß beraten sie, wie man den unbeliebten Colonel Protheroe umbringen könne, doch aus Spaß wird Ernst, als der Mann am nächsten Tag tatsächlich tot aufgefunden wird. Inspektor Slack übernimmt den Fall und glaubt an eine schnelle Lösung, doch die Sache ist weit komplizierter als erwartet, denn der Kreis der Verdächtigen wird größer und größer. Miss Marple schaltet sich ein, doch Slack ist alles andere als begeistert von die alte Dame.
Gesehen von 1 User
1x3 – Folge 3
Miss Marple investigates the wealthy Crackenthorpe clan, believing a body to be hidden on their estate after a visiting friend witnesses a brutal strangling murder occurring on a passing train.
Gesehen von 1 User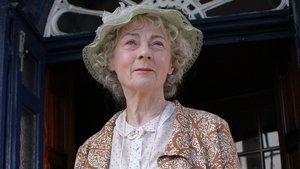 1x4 – Folge 4
The villagers of Chipping Cleghorn are summoned by a newspaper notice to the house of Letitia Blacklock, anticipating a murder game. But things become too real when someone is shot dead.
Gesehen von 1 User
Quelle:
themoviedb.org