1x1 – Jack Sylvane
Years ago when the most dangerous prisoners of Alcatraz mysteriously disappeared, they resurface in the present day as part of a larger conspiracy, leaving a police detective, an expert on Alcatraz and an FBI agent to track them down.
Gesehen von 4 Usern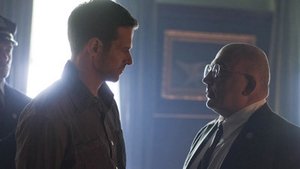 1x2 – Ernest Cobb
The next returning Alcatraz inmate is Ernest Cobb, a crack-shot who shot series of crows and people in different cities all over he US before being arrested. He deliberately shot a guard in the leg to be relocated to Alcatraz, hell-bent on a quiet, private cell. Warden Edwin James sadistically kept denying him isolation, leading to more inside crimes. Diego 'Doc' Soto's knowledge proves invaluable to catch Cobb before he makes his third victims batches before moving to another time, but the stress and danger of the chase make him doubt if he's fit as SFPD partner. ...
Gesehen von 4 Usern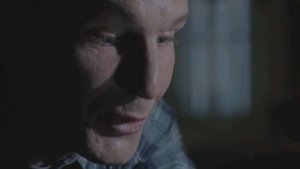 1x3 – Kit Nelson
The third monster returning from Alcatraz is the most despised yet: threefold convicted child murderer Kit Nelson kidnapped young Dylan Callahan from his bed, terrifying kid brother Liam to silence. Diego 'Doc' Soto realizes his MO is to spend the weekend with him and return the corpse home and breaks emotionally when Emerson Hauser heartlessly sets up a trap there, but finds them himself, although that doesn't go well either. In 1960, Warden Edwin James heaped his cruelty on top of customary abuse by fellow inmates and prison doctor Milton Beauregard.
Gesehen von 4 Usern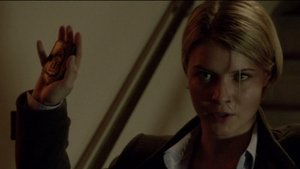 1x4 – Cal Sweeney
Cal Sweeney, the next Alcatraz prisoner to mysteriously reappear, resumes his MO of robbing banks, where he seduced a female teller clerk, limiting himself to the private boxes, not the safe, and returning with his loot to one client. Alas he is now more violent, once being surprised, next at a home. He's caught by helping him escape before a SWAT attack after his last robbery is detected. In 1960, Cal ran the prison's semi-condoned black market, training junior cell neighbor Harlan Simmons to become his deputy. After deputy warden E.B. Tiller confiscated the empty ...
Gesehen von 4 Usern
1x5 – Guy Hastings
The next man 'returning' from 1963 and hurting an Alcatraz island ranger is no prisoner but most senior guard Guy Hastings, who was in charge of training recruits. One of those, Ray Archer, seemingly was the pointless butt of convict Tommy Madsen, but actually a loyal relative. Dr. Diego Soto helps Rebecca work out her father-substitutive uncle's more significant position. Meanwhile Guy takes him hostage to look for his elusive heritage, is surprised to see his now adult daughter Annie has kids and grandkids and allows Hauser to bring him into the secret section.
Gesehen von 4 Usern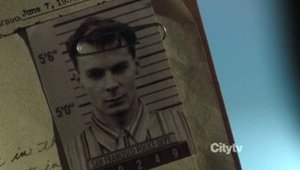 1x6 – Paxton Petty
The next reappearing convict is Paxton Petty, a sick Korean war veteran who became a serial landmine murderer. He was tortured in Alcatraz by the brutal doctor and made a deal with Dr. Lucy Banerjee for the whereabouts of the last bomb. Now he wants revenge, especially on Hauser, whom he manages to lure into a minefield. The team must crack the clues in a poem preserved in his prison file.
Gesehen von 4 Usern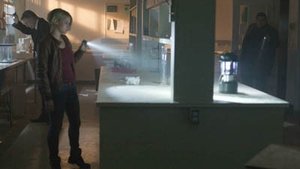 1x7 – Johnny McKee
70-fold murderer Johnny McKee returns and reverts to his horrible MO, assuming menial jobs so he can slickly organize terminal toxic tragedy for groups of clients in a bar, a club's swimming pool and even the subway. In Alcatraz, he was forced to collaborate in Dr. Sengupta's 'therapy'. Don and the cops look for clues, also working with the picture among his belongings, of the former belle of the class which includes his first 40 victims after a trauma.
Gesehen von 4 Usern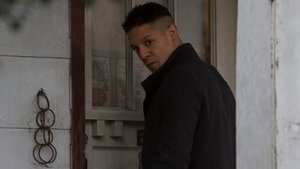 1x8 – Herman und Pinky Ames
Next fiends to return are giant Pinky and smart Herman Ames, twin brothers who ruthlessly mounted a rare, nearly successful escape in 1963. Also back is Alcatraz jailer Donovan, their accomplice then, who poses as an island Ranger to trick the team. Doc, Hauser and Rebecca each get in danger while they work out that the three are after a treasure, Civil War gold, which the warden kept locked up.
Gesehen von 4 Usern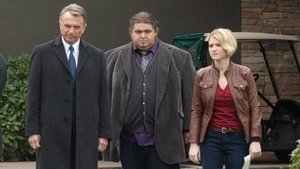 1x9 – Sonny Burnett
Sonny Burnett a man with an incredible dark side who became ultra-violent during his stint at Alcatraz, returns.
Gesehen von 4 Usern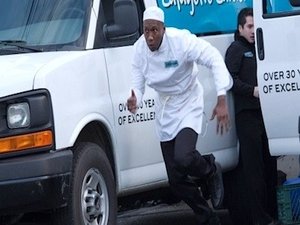 1x10 – Clarence Montgomery
The team soon believes the next man to return, Clarence Montgomery, a gifted colored cook to the warden's taste, may well have been innocent of the bloody, senseless murder of his white girl friend on a country club golf course. He was the first subject of Dr. Milton Beauregard perverse crime stimulation experiment, but in the present he copycats his own alleged crime.
Gesehen von 4 Usern
1x11 – Webb Porter
It takes a while until Hauser recognizes the MO of Webb Porter, who drowns women in their bathtubs at home and auditions as violinist. He suffered from tinnitus since his mother tried to drown him as a young child. Dr. Lucy turned the frightened mental wreck into a self-confident musician. Dr. Milton Beauregard tells Hauser how Webb may save Lucy's life if caught in time, Doc and Madsen help track him down.
Gesehen von 4 Usern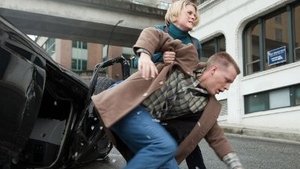 1x12 – Garrett Stillman
Doc and Rebecca close in on a man who may be the key to revealing the secrets behind all the returning criminals. Meanwhile, Hauser makes a discovery beneath the halls of Alcatraz that brings him ever closer to the truth.
Gesehen von 4 Usern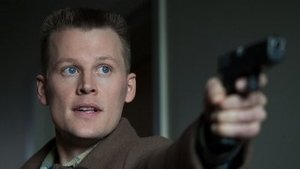 1x13 – Tommy Madsen
Revealing doors are opened and lives hang in the balance as Rebecca will stop at nothing in pursuit of the man who killed her partner.
Gesehen von 4 Usern
Quelle:
themoviedb.com