1x1 – Part 1
Convicted murderess Grace Marks is interviewed by Dr. Simon Jordan. He becomes conflicted by Grace's enchanting, persuasive nature and her claims of having no memory of the events surrounding the murder.
Gesehen von 19 Usern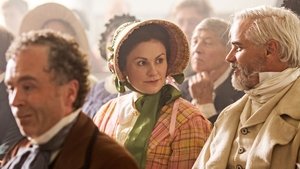 1x2 – Part 2
In 1859, Simon dissects the events of the murders, while in 1842 Grace befriends Mary Whitney, whose death from a back-alley abortion traumatizes Grace to the point of hysteria.
Gesehen von 18 Usern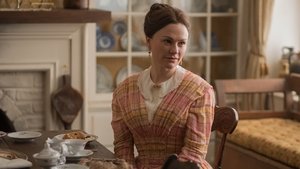 1x3 – Part 3
In 1859 Simon attempts to extract Grace's repressed memories of the murders. In 1842 Grace begins work as a servant at the Kinnear farmhouse.
Gesehen von 18 Usern
1x4 – Part 4
In 1859 Simon becomes intimate with Mrs. Humphrey, while in 1843 Jamie confesses his love for Grace.
Gesehen von 18 Usern
1x5 – Part 5
In 1859 Grace is convinced to try neuro-hypnosis to recover memories.
Gesehen von 18 Usern
1x6 – Part 6
In 1859, Simon joins the Union Army, while in 1872 Grace gets unexpected news and makes a decision about her future.
Gesehen von 18 Usern
Quelle:
themoviedb.org