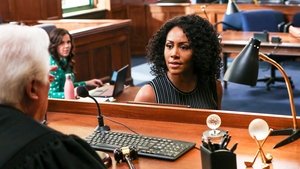 1x1 – Lola Carmichael (Pilot)
It is a show that pulls back the curtain on the court system and follows the dedicated, chaotic, hopeful, and sometimes absurd lives of the judges, assistant district attorneys, and public defenders.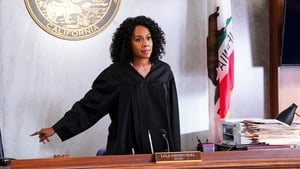 1x2 – Kreativ, nicht dumm
When an ICE agent pursues a defendant in Lola's courtroom, she must fend him off while determining the appropriate sentence for the offender, an undocumented immigrant, whose crime was warning people of a grocery store selling spoiled goods.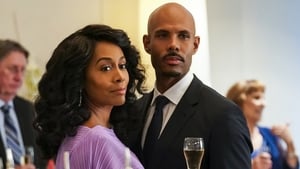 1x3 – Der scheue Vogel Wahrheit
Lola presides over her first trial concerning cybercrimes, after two friends fight over a deleted avatar; Mark discovers life without Lola around is going to be lonelier than he thought; Luke is set to be honored at the Valor Awards.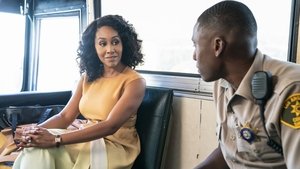 1x4 – Alle in den Bus!
When a jury's field trip to a crime scene takes a dramatic turn, Lola must determine if the trip helped the defendant or biased the jury; Mark is ready to take down a reputed crime boss but discovers a cop may have tampered with evidence.
1x5 – Der katholische Kofferraum
Lola officiates her first nuptials on 'Wedding Day,' an annual event when couples flock to the Hall of Justice to be married free of charge. Also, Lola and public defender Emily Lopez are torn between civil laws and the laws of a higher power when it seems they must allow Phoebe (Emma Dumont), a nun with a shady past, to go to prison for a criminal act against the church that she believes is morally right.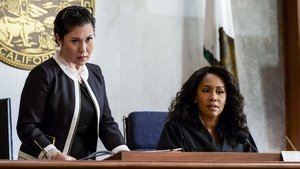 1x6 – Alles nur Theater
Lola contends with a fame-hungry defendant, personal assistant Olivia McLeland, and a circus-like courtroom while presiding over a celebrity's murder trial that forces her to find peace at Sherri's home after she's chased by paparazzi.
1x7 – Hurrikan Roxy
Mark and Emily face off in court over non-binary teen accused of arson. Lola's mother, Roxanne, is a character witness for the teen with unwanted results. A surprise kiss happens.
1x8 – Ich hasse Vegas
Lola and Emily find themselves on opposing sides when the key witness in a murder trial is the victim's 11-year-old daughter. Also, when Mark's key witness in a case winds up in a Vegas jail, Luke accompanies Mark on a road trip to the desert to bring the witness back to testify.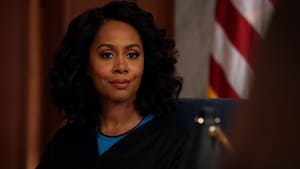 1x9 – Der zweite Anlauf
When one of Lola's former murder cases is overturned on appeal, Mark helms the retrial.
1x10 – Tropfen, Blumen, Menschen
Lola exercises a rarely used judicial power when she fires a lawyer for failing to provide a robust defense for his client. Also, Mark's dad, Vic (Tony Denison), is arrested for murder.
1x11 – Lola von Oz
Lola defends herself before the Commission on Judicial Performance after a complaint is made against her. Judge Benner enlists Sara, Emily and Luke in staging a Wizard of Oz-themed mock trial for the children of Hall of Justice employees.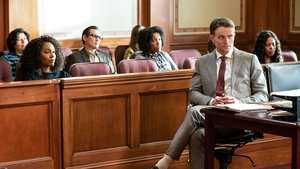 1x12 – Zum Verbrechen gezwungen
Following her battle with the Commission of Judicial Performance, Lola questions her own brand of creative justice. And when Benner assigns Lola a politically charged eco-terrorism trial that involves a senator's son, once again, Lola realizes she must trust her instincts in order to succeed.
1x13 – Was der Gerichtsdiener sah
Lola travels to Washington, D.C., to help her husband, Robin (Todd Williams), land an important job at the FBI. Also, Mark and Amy Quinn's (Lindsey Gort) relationship heats up as Amy tries to put together a winning defense for Vic Callan's (Tony Denison) murder case.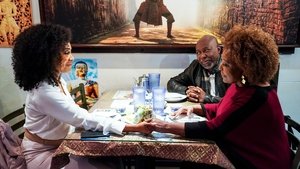 1x14 – Bye Bye, Bernie
When Lola's mother makes a statement about her daughter in a newspaper, Lola must contend with both her mother, Roxy (L. Scott Caldwell), and with her colleagues who commend Roxy's harsh words about the justice system.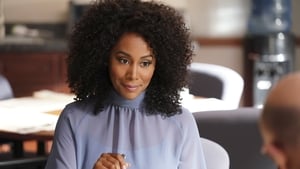 1x15 – Ein Fisch namens Wonder
As Benner prepares to run for Attorney General, she seeks Lola's help to search.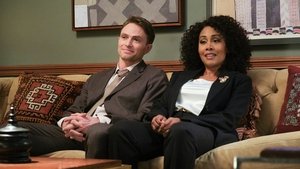 1x16 – Lockdown
Lola's world spins out of control when she presides over the trial of Emily's client who rejects the rule of law and seizes control of the courtroom.
1x17 – Drei kleine Worte
When Lola learns Judge Benner's whistleblower secret as part of her background research for her Attorney General campaign, she faces an excruciating dilemma. Lola has an obligation to expose the ethical breach, but knows that doing so could end her mentor's career. Also, Emily is avoiding the implications of Luke's "I love you" as she represents a client with mental health issues.
1x18 – Die bessere Kandidatin
Lola and Mark find themselves in trouble for pushing their bosses too hard in their pursuit of justice and fair play. As punishment, Lola is assigned to arraignment court for the week, while Mark is bumped down to the Charge Evaluation Unit. Also, their best friend from law school, powerhouse attorney Rachel Audubon, is there to witness it all.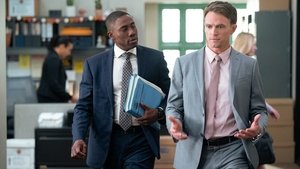 1x19 – Martini am Mittag
Emily's season-long composure and compartmentalization nosedives when she defends a young man charged with felony domestic violence. Also, Lola struggles with supporting Robin's distant job offer, and causes a rift with Mark when she reprimands his girlfriend, Amy, for grandstanding in the courtroom.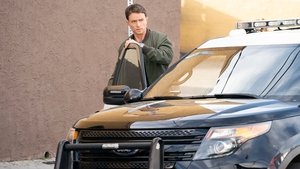 1x20 – Verlorene Stunden
After a near breakdown, Emily arrives at a sobering conclusion, and Lola suggests she find professional help in order to get healthy. Also, Mark finds himself in an uncomfortable position after he agrees to do a police ride-along, and Lola is faced with her own crisis after learning that Robin didn't get the job in Los Angeles.
1x21 – Dancing in Los Angeles
With Los Angeles under a mandatory shelter-in-place order and trials piling up, Judge Benner authorizes Judge Carmichael to preside over a virtual bench trial, a case regarding a dispute between brothers over a car.
Quelle:
themoviedb.org