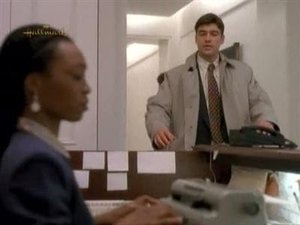 1x1 – Episode 1
A stockbroker recently evicted by his wife starts receiving tomorrow's edition of the Chicago Sun-Times. This offers the opportunity to win at gambling, or to use the foreknowledge to help people.
Gesehen von 3 Usern
1x2 – Episode 2
Gary must choose between stopping a fatal plane crash or saving the life of one girl.
Gesehen von 3 Usern
1x3 – Episode 3
After the newspaper shows Chuck delivering a baby on the L, Gary and Marissa try to convince him to go through with it.
Gesehen von 3 Usern
1x4 – Episode 4
While searching for answers about the paper, Gary becomes involved with a reporter who is suspicious of his apparent knowledge of a certain story.
Gesehen von 3 Usern
1x5 – Episode 5
Lottery fever grips Chicago with the jackpot climbing every night. Meanwhile, Gary tries to understand why someone would want to steal the Mayor's dog.
Gesehen von 3 Usern
1x6 – Episode 6
Gary tries to stop a popular basket-baller with a medical condition from risking his life on the court.
Gesehen von 3 Usern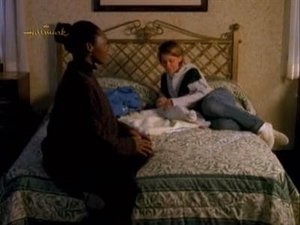 1x7 – Episode 7
A woman plans to abandon her baby and take her own life. Gary's attempts to reunite her with her parents fail while he runs out of time to help her.
Gesehen von 3 Usern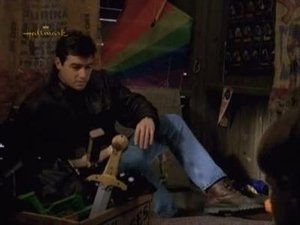 1x8 – Episode 8
When Gary reads that a young boy will unwittingly shoot and kill his brother with his mother's gun, he embarks on a mission to prevent it. Pretending to be from the school, he makes contact with the divorced mother and befriends her and her boys. When the ex-husband finds out about Gary, he becomes furious and causes untold trouble until Gary succeeds in getting him arrested. However, one of the sons is still in danger and Gary must find a way to prevent his untimely death.
Gesehen von 3 Usern
1x9 – Episode 9
Meredith Carson and Gary make contact once again, rekindling their relationship. At first she takes the high road and resists using the paper to get a good story, but temptation overtakes her and she follows the paper's leads to an arson fire, causing friction between Gary and herself. To make matters worse, she lets Chuck get a peek at the financial section and he scores huge in the stock market which lands him in deep trouble with SEC. Meredith finally makes a courageous decision about the paper and takes a position with a paper in another city.
Gesehen von 3 Usern
1x10 – Episode 10
Gary is having trouble moving on from his divorce after an encounter with Marcia. At the same time he finds his ex-boss will have troubles with one of his former co-workers. Despite the contempt he has for his ex-boss, Gary must find out who the disgruntled employee is and stop him in time.
Gesehen von 3 Usern
1x11 – Episode 11
Tis the Yuletide season, and Chuck is about to embark on an exciting skiing trip when his car is impounded. After becoming belligerent with the police, Chuck is thrown into a jail cell with a man who believes he is Santa Claus. They escape in a stolen car and head for McGinty's Bar. Meanwhile, Gary and Detective Crumb try to catch a mad bomber, only to discover the bomber is actually stalking them. They finally catch up to him in McGinty's, where he is threatening to blow the place up. Chuck and Santa Claus show up, and a standoff occurs until Santa grabs the bomb, ...
Gesehen von 3 Usern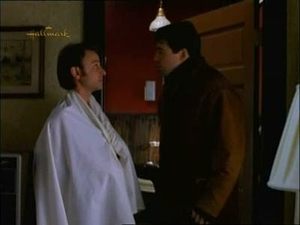 1x12 – Episode 12
The city is suffering from a severe cold-snap and Chuck's apartment loses its power. He moves in with Gary for the day and takes over the entire hotel room with his pet gold fish and various possessions, frustrating Gary to no end. Out on the street, Gary keeps running into the same homeless kid begging for money and then reads that the kid is going to freeze to death. Gary finds the abandoned building where the kid is living and they both become trapped and in danger of freezing to death. Chuck sees the paper and reads that both Gary and the homeless kid freeze to ...
Gesehen von 3 Usern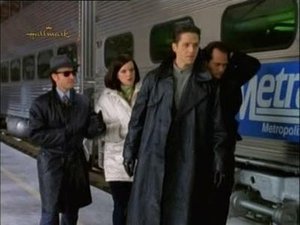 1x13 – Episode 13
Theresa LaParco is the pretty moll of a big time mob boss named Frank Pirelli. When she decides to leave him, Pirelli tries to put a "hit" on her. Gary and Chuck make contact with Theresa as she attempts to go "on the run", putting their lives in danger also. Besides having mobsters on her trail, the police are also looking for Theresa to testify against Pirelli. Gary is questioned by both the police and Pirelli repeatedly, but he truly doesn't know where Chuck and Theresa are. Complicating matters even more, Chuck has fallen in love with Theresa.
Gesehen von 3 Usern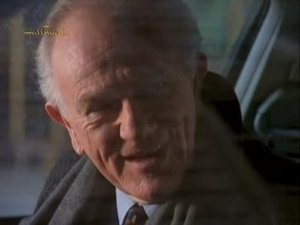 1x14 – Episode 14
The discovery of an envelope hidden in a wall, left there by Lucius Snow, coincides with a visit of the U.S. President to Chicago. Gary uncovers an assassination plot is in the works, and he is at the center of it. The envelope left by Snow reveals that Snow faced a similar situation in 1963. Colleagues are not safe as part 1 of "The Wall" plays out.
Gesehen von 3 Usern
1x15 – Episode 15
Gary continues to try to stop the assassination of the President while eluding the FBI, which is convinced Gary is the assassin. His friends try to protect Gary from exposure.
Gesehen von 3 Usern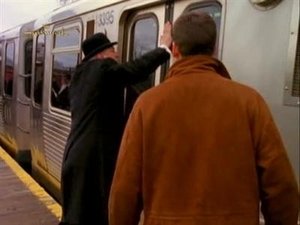 1x16 – Episode 16
An ex-cop dresses as Bat Masterson and solves crime as the fame old west US Marshall. He seems to step in to solve wrong-doings at places where Gary shows up.
Gesehen von 3 Usern
1x17 – Episode 17
While trying to help someone, Gary finds himself serving on a jury. The trial is a little unusual because the defendant is defending himself so the judge has the jury sequestered, which means Gary can't get access to the paper. When it does come it's taken away from him and he manages to get a glimpse of it which tells him that the man is innocent but he's not doing a good job defending himself. Eventually Gary has to turn to Chuck for help.
Gesehen von 3 Usern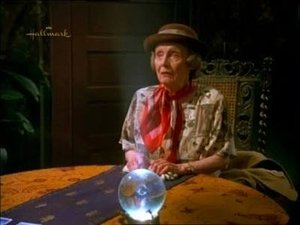 1x18 – Episode 18
Gary saves a psychic from a building with a gas leak. She thinks he is a psychic and admits she is a fake. When a young child is kidnapped, they are forced to work together to save the child.
Gesehen von 3 Usern
1x19 – Episode 19
Gary is concerned when his paper arrives and he finds the cat is sick. An opportune ad in the paper leads him to a particular veterinarian. Gary forms a friendship with the vet's mother who needs help.
Gesehen von 3 Usern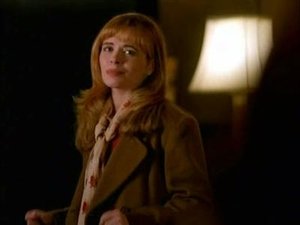 1x20 – Episode 20
Gary saves an museum art restorer from being killed by a burglar, and then must decide whether to allow matters to take their course and let her reunite with her long-lost love.
Gesehen von 3 Usern
1x21 – Episode 21
Gary has to decide whether to help a young girl who needs a heart transplant or a troubled teen-aged boy who is due to be killed in a botched robbery.
Gesehen von 3 Usern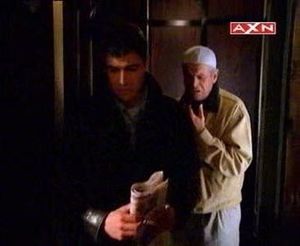 1x22 – Episode 22
After getting tossed out of the house by his wife, Gary's dad comes to Chicago to visit Gary and discovers the secret of the paper.
Gesehen von 3 Usern
1x23 – Episode 23
Gary seems to constantly have to save a college professor from harm as she is scheduled to testify for the prosecution in a criminal case. The professor thinks Gary is stalking her. A college student is interested in Marissa.
Gesehen von 3 Usern
Quelle:
themoviedb.org