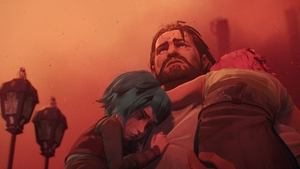 1x1 – Welcome to the Playground
Orphaned sisters Vi and Powder bring trouble to Zaun's underground streets in the wake of a heist in posh Piltover.
Gesehen von 15 Usern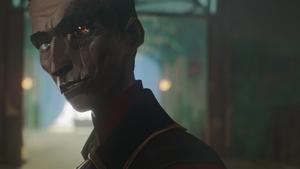 1x2 – Some Mysteries Are Better Left Unsolved
Idealistic inventor Jayce attempts to harness magic through science—despite his mentor's warnings. Criminal kingpin Silco tests a powerful substance.
Gesehen von 15 Usern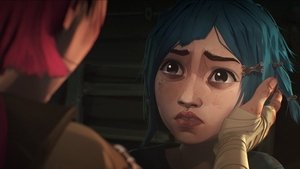 1x3 – The Base Violence Necessary for Change
An epic showdown between old rivals results in a fateful moment for Zaun. Jayce and Viktor risk it all for their research.
Gesehen von 13 Usern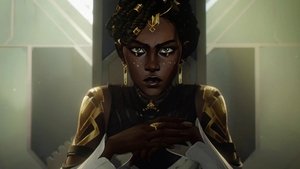 1x4 – Happy Progress Day!
With Piltover prospering from their tech, Jayce and Viktor weigh their next move. A familiar face re-emerges from Zaun to wreak havoc.
Gesehen von 12 Usern
1x5 – Everybody Wants to Be My Enemy
Rogue enforcer Caitlyn tours the undercity to track down Silco. Jayce puts a target on his back trying to root out Piltover corruption.
Gesehen von 12 Usern
1x6 – When These Walls Come Tumbling Down
An eager protégé undermines his mentor on the council as a magical tech rapidly evolves. With authorities in pursuit, Jinx must face her past.
Gesehen von 12 Usern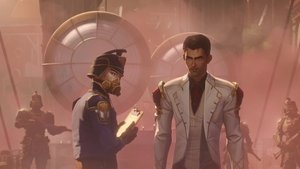 1x7 – The Boy Savior
Caitlyn and Vi meet an ally in Zaun's streets and head into a frenzied battle with a common foe. Viktor makes a dire decision.
Gesehen von 9 Usern
1x8 – Oil and Water
Disowned heir Mel and her visiting mother trade combat tactics. Caitlyn and Vi forge an unlikely alliance. Jinx undergoes a startling change.
Gesehen von 9 Usern
1x9 – The Monster You Created
Perilously close to war, the leaders of Piltover and Zaun reach an ultimatum. But a fateful standoff changes both cities forever.
Gesehen von 9 Usern
Quelle:
themoviedb.org