1x1 – Episode 1
Batman goes up against Professor Pyg. Alfred hires a bodyguard for Bruce Wayne: a Japanese warrior named Katana.
Gesehen von 2 Usern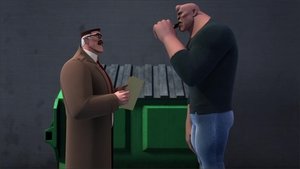 1x2 – Episode 2
Batman is kidnapped by Magpie, a deranged villainess.
Gesehen von 2 Usern
1x3 – Episode 3
Bruce tests Katana to ensure her loyalty.
Gesehen von 2 Usern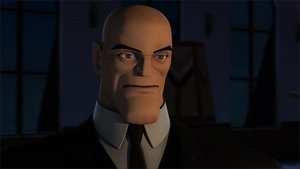 1x4 – Episode 4
Katana (SUMALEE MONTANO) and Alfred (JB BLANC) must protect a brilliant scientist (MATTHEW LILLARD) from the clutches of the League of Assassins and Silver Monkey (JAMES REMAR)!
Gesehen von 2 Usern
1x5 – Episode 5
A former Mob accountant named Humpty Dumpty (MAT JONES) who's gone insane is out for revenge... against Lt. Gordon!
Gesehen von 2 Usern
1x6 – Episode 6
Batman tries to help a security guard (ADAM BALDWIN) who's been exposed to a weaponized toxic gas, but all he cares about is the woman he loves (EMMANUELLE CHRIQUI).
Gesehen von 2 Usern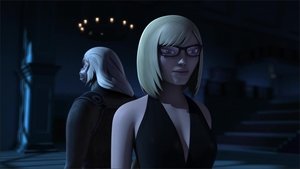 1x7 – Episode 7
The League of Assassins kidnap Bruce Wayne and hold him for ransom - until Katana brings them the SoulTaker Sword. But they have no idea who they're holding!
Gesehen von 2 Usern
1x8 – Episode 8
When Batman and Lt. Gordon finally collar gangster Tobias Whale (MICHAEL LEON WOOLEY), he applies leverage by having Phosphorous Rex kidnap Barbara Gordon (TARA STRONG).
Gesehen von 2 Usern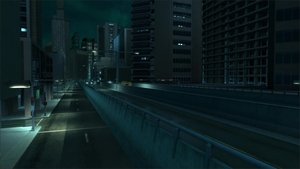 1x9 – Episode 9
The League of Assassins sends human/computer hybrid Cypher to gain control of Jason Burr's mind and his secrets. Cypher ends up controlling Katana as well!
Gesehen von 2 Usern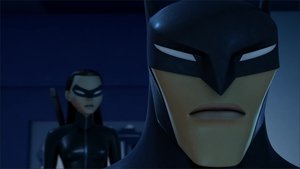 1x10 – Episode 10
Anarky returns and sets a trap for both Batman and the League of Assassins, locking them in a building with a fatal airborne virus.
Gesehen von 2 Usern
1x11 – Episode 11
Professor Pyg and Mr. Toad are back... and they've set their sights on Gotham's elite couture culture. Will Gotham's Fashion Week survive the villains' vile attack?
Gesehen von 2 Usern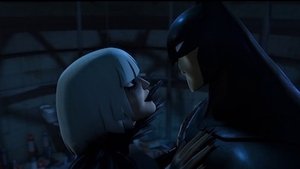 1x12 – Episode 12
After Batman shows pity to Magpie in prison, she breaks out where she is willing to kill Katana in a jealous rage.
Gesehen von 2 Usern
1x13 – Episode 13
Jason Burr, still not in control of his body due to mind control by Cypher, steals the Ion Cortex in order to make a deal with the League of Assassins.
Gesehen von 2 Usern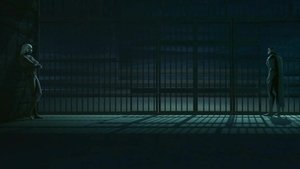 1x14 – Episode 14
Batman makes an unlikely alliance with Silver Monkey to escape from the League of Assassins.
Gesehen von 2 Usern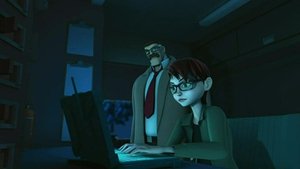 1x15 – Episode 15
Ra's al Ghul recruits an army of Batman's foes (Professor Pyg, Mr. Toad, Magpie, Tobias Whale, Phosphorus Rex, and Cypher) in order to eliminate him.
Gesehen von 2 Usern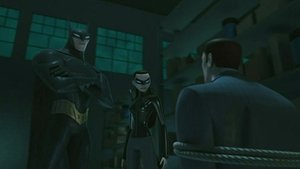 1x16 – Episode 16
Six months after the black out, new DA Harvey Dent is trying to put a stop to the mask and cape crisis.
Gesehen von 2 Usern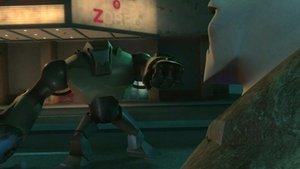 1x17 – Episode 17
There's a new hero in Old Gotham. A Golem creature has been fighting back against armored criminals attacking local businesses. Tracking the creature down to an abandoned synagogue, Batman and Katana discover that the "Golem" is actually Rex Mason (aka Metamorpho), who's been retraining his body in order to help the citizens of Old Gotham. Realizing he's found a new ally, Batman joins Metamorpho's fight, but it isn't easy. The criminals are using high-tech weaponry... from Stagg Industries!
Gesehen von 2 Usern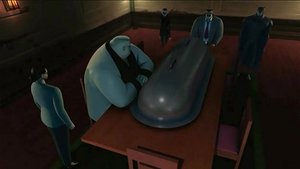 1x18 – Episode 18
Humpty Dumpty captures Batman, Katana, Gordon, Mayor Grange and Tobias Whale and makes all of them play his Murder Mystery Game.
Gesehen von 2 Usern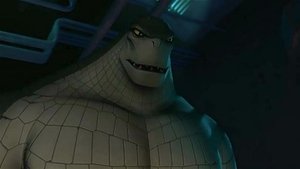 1x19 – Episode 19
In order to track a thief who's stolen a dangerous piece of code-breaking software, Batman has himself arrested and thrown into Blackgate prison.
Gesehen von 2 Usern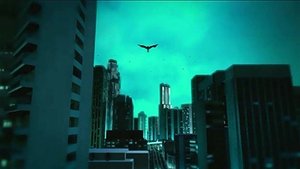 1x20 – Episode 20
After his ordeal at Blackgate Prison, Batman is haunted in his dreams by a mysterious winged humanoid bat, only to later discover that he really exists. Meanwhile, Alfred returns and tries to help Bruce work out his personal issues.
Gesehen von 2 Usern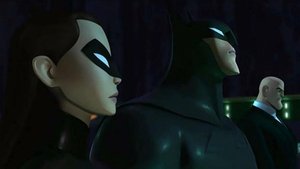 1x21 – Episode 21
An old friend of Bruce Wayne's comes to him for help, when her father has been cloned by a mysterious organization to create an army of super soldier manhunters.
Gesehen von 2 Usern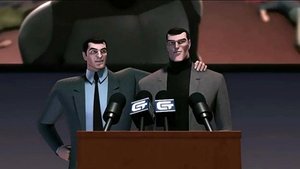 1x22 – Episode 22
Desperate to rid the city of Batman, Harvey Dent allies with Anarky, who recruits a new hero to take Batman's place... the hired killer Deathstroke.
Gesehen von 2 Usern
1x23 – Episode 23
When Batman and Katana are ambushed in the Gotham subway by Killer Croc, it's up to Barbara Gordon to save them. Only one problem: Barbara's on a date.
Gesehen von 2 Usern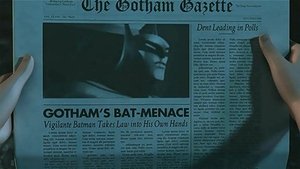 1x24 – Episode 24
When Bruce Wayne is "assassinated" by Batman, he lets the world think he's dead and goes in search of the impostor - the Bad Batman.
Gesehen von 2 Usern
1x25 – Episode 25
Batman continues to work in secret to find answers, while Harvey Dent recovers in Gotham Hospital. Blaming Batman for everything, he enacts martial law in Gotham.
Gesehen von 2 Usern
1x26 – Episode 26
When Alfred is taken hostage by Deathstroke in the Batcave, Batman must face him alone. Harvey Dent reveals his true nature as Two-Face.
Gesehen von 2 Usern
Quelle:
themoviedb.org