1x1 – Episode 1
Kate Ashby returns to work as a legal investigator in the same chambers as her adopted mother Eve. Their relationship is tested when a militia leader is prosecuted at the International Criminal Court.
Gesehen von 2 Usern
1x2 – Episode 2
Eve opens the prosecution of Simon Nyamoya, but a shocking incident changes everything. Michael launches a new case, defending old friend Alice Munezero, and turns to Kate for help.
Gesehen von 2 Usern
1x3 – Episode 3
Kate works with Michael to defend Alice Munezero from the charges against her in France. However, as shadowy forces try to prevent the truth being unearthed Kate faces threats to her personal safety.
Gesehen von 2 Usern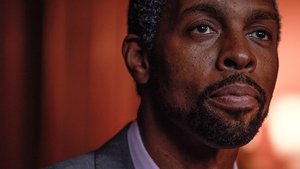 1x4 – Episode 4
Kate and Michael finish their work on Alice's case in France but are shocked when an indicted Rwandan and Congolese war criminal, Patrice Ganimana, implicated in the Genocide, arrives in the UK.
Gesehen von 2 Usern
1x5 – Episode 5
Blake Gaines, who has been handling Ganimana's defence, seems in danger of falling foul of those paying his legal fees. Alice Munezero tells Michael, for the first time, of her connection to the Rwandan president - Bibi Mundanzi.
Gesehen von 2 Usern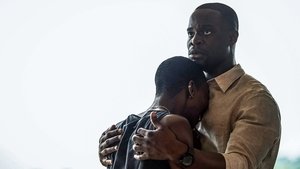 1x6 – Episode 6
Patrice Ganimana's warnings about Kate's safety are borne out when Kate and Alice are attacked. Nevertheless, Kate faces down danger in her continued search for the case file her mother had prepared against Patrice Ganimana years before. But are establishment forces somehow closing ranks to impede bringing Ganimana to justice?
Gesehen von 2 Usern
1x7 – Episode 7
Kate and Florence return to the UK to locate a final missing item from Eve Ashby's case file against Patrice Ganimana. But someone is ahead of them, stopping at nothing to kill and terrorise his way to this key piece of missing evidence. Meanwhile Michael in the UK, Alice Munezero in Rwanda, and Eunice Clayton in the US, all believe the time has finally come to reveal the truth about a long-buried crime - which will in turn expose Kate to a dark, shocking truth about her own past, and which may destroy her relationship with Michael forever.
Gesehen von 2 Usern
1x8 – Episode 8
In Rwanda, Alice Munezero languishes in custody. In the Democratic Republic of Congo, Kate fights against hostile locals as well as international forces to prove the truth of her personal history. Meanwhile in London, Michael works to expose a deep and intricate political and financial conspiracy. Can he expose this in time, while Kate fights for her very life?
Gesehen von 2 Usern
Quelle:
themoviedb.org