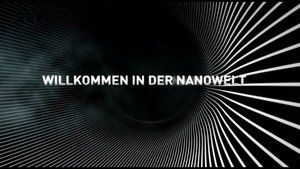 1x1 – Episode 1
Know what this is about? Be the first one to add a plot.
1x2 – Episode 2
Richard becomes romantically involved with Lou Jr.'s teacher, played by Mary Crosby, and discovers that his lovemaking is not making the grade.
1x3 – Episode 3
In order to keep his rent controlled apartment Richard must allow the real lessee, Gina his ex-girlfriend, use of the bedroom for her trysts.
1x4 – Episode 4
Richard starts dating a woman who posed for an adult magazine and sets himself up for criticism from Lou and Tommy.
1x5 – Episode 5
Richard's girlfriend Caroline takes him to a "recycling party" where people take mates they they no longer want to date.
1x6 – Episode 6
Richard steals his devious twin brother's woman only to discover she's a high-priced call girl.
1x7 – Episode 7
Lou and Richard have a heated argument causing Lou to quit as producer of the cooking show. Also Tommy recruits Paige in a spirts trivia contest to her displeasure.
1x8 – Episode 8
The female security guard hired to protect Lou after he receives threats develops a crush on him.
1x9 – Episode 9
Richard suspects his doctor girlfriend is cheating on him and starts an undercover operation to find out. Lou and Tommy are overjoyed when then win an opportunity to appear on "Star Trek Voyager."
1x10 – Episode 10
A woman that Richard left at the altar 20 years ago returns and he considers marriage with her again.
1x11 – Episode 11
Richard decides to convert to Judaism for the sake of his girlfriend and Lou feels inadequate for not completing his bar mitzvah.
1x12 – Episode 12
Richard is blackmailed by his girlfriend's son, who catches him with another woman, and now must arrange a date for the youngster with Paige.
1x13 – Episode 13
After a psychic predicts that Richard is going to die in a few days after being kissed by a Greek man, he is "dying to live."