Trailer
1x1 – Folge 1
When Ilana finds out about a secret, pop-up Lil Wayne concert, she and Abbi hustle their way through New York City to try and scrape together enough money for tickets. No matter how creepy it gets, the girls keep their eyes on the prize.
Gesehen von 2 Usern
1x2 – Folge 2
The girls need to grow up! Abbi wants to buy her OWN weed, like a grown woman, while Ilana is finally tackling taxes by herself. Also, the girls are super, super-duper stoned.
Gesehen von 2 Usern
1x3 – Folge 3
Ilana tries to make some extra cash in the temp game. Abbi promises her neighbor that she will wait for his package, but when she misses the delivery, she must go to the ends of the earth to recover it.
Gesehen von 2 Usern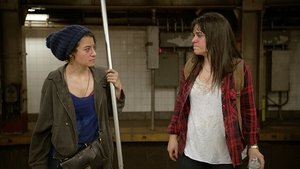 1x4 – Folge 4
After Abbi bug bombs her apartment, and Ilana misplaces her keys, the girls are forced to face life on the streets - just in time for Abbi's first art gallery show.
Gesehen von 2 Usern
1x5 – Folge 5
When Abbi realizes she's too nice, she puts her bitch hat on while Ilana decides to achieve her full potential. They attend a high-end party and meet some adventurous DJs. Literally nothing can go wrong.
Gesehen von 2 Usern
1x6 – Folge 6
Abbi loses her phone at a club and adventures all around NYC to find it, while Ilana is hooking up with Tyler, a one night stand who seems too good to be true.
Gesehen von 2 Usern
1x7 – Folge 7
Abbi and Ilana ride out an upcoming storm with their number twos and number threes (Jaimé, Lincoln and Jeremy) but are unfortunately also joined by Bevers and his sister. A game of "Who Done It?" plays out while the hurricane rages outside.
Gesehen von 2 Usern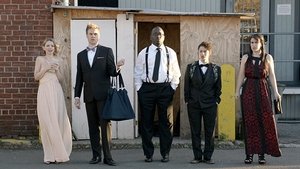 1x8 – Folge 8
The girls, along with Lincoln and some old catering co-workers, head to a wedding. While the trip becomes a comedy of errors, Ilana must confront Abbi's past friendships.
Gesehen von 2 Usern
1x9 – Folge 9
Abbi is riding high after selling her art, but when Bevers pushes her to the breaking point, she starts the search for a new apartment. Meanwhile, Ilana is trapped in her own personal hell as she deals with the cable company and a creepy ex.
Gesehen von 2 Usern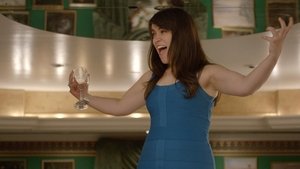 1x10 – Folge 10
The girls go to a fancy-ass restaurant for Abbi's birthday. Abbi must come to terms with being a "nasty bitch" while Ilana pushes through self-inflicted side effects of their hoity toity meal.
Gesehen von 2 Usern
Quelle:
themoviedb.com