1x1 – Pilot
Michelle Simms had a promising career as a classically-trained professional dancer but was drawn to the lights of Las Vegas. Now, with a dead-end job as a 30-something showgirl, she's found the excitement of Sin City has lost its appeal, and her persistent suitor, Hubbell Flowers, is gaining it. With promises of a cushy life in his coastal town of Paradise, CA., Hubbell convinces Michelle to marry him and move away. Once in there, Michelle discovers that Hubbell forgot to mention that he lives with his mother, the strong-headed, imperious Fanny Flowers, who is not pleased that Hubbell has run off and married a stranger.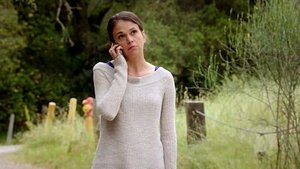 1x2 – For Fanny
Michelle's rocky start with her new mother-in-law finally seems to smooth out, until an unexpected occurrence turns everything on end. Michelle quickly finds herself back at odds with Fanny, but at the same time wanting to empathize with her. Inspired by Fanny's students, Michelle has an idea to help Fanny face the reality of the situation.
1x3 – Inherit the Wind
When Fanny's attorney gives her shocking news, she takes it hard and makes the situation more awkward for Michelle. Making matters worse, Michelle has a run-in with the law when she takes off in Hubbell's car to blow off steam, only to break down in the driveway of a handsome, local recluse. Meanwhile, the girls compete against other dance studios in an "ugliest feet" contest.
1x4 – Better Luck Next Year!
A moving truck is being unloaded with everything that was in Michelle's apartment in Vegas, including things that were in the apartment that were not hers, as her landlord packed everything for her. Not having enough space for the things to be nicely put away, Michelle shoves them into the guesthouse and goes to sleep. Fanny wakes up Michelle in the middle of the night to talk and help her unpack or get organised and agrees to letting Michelle "borrow" her stove, as the kitchen in the guest house does not function. The next morning, Michelle gets caught eating chips and soda in her underwear by some of the ballet students.
1x5 – Money for Nothing
Michelle is concerned when she discovers that Fanny's bill-paying method includes old hat boxes and unconventional payment plans. After she finds herself in the middle of the collection process, Michelle decides to help Fanny better manage her finances. But Michelle's efforts could end up jeopardizing the upcoming Spring Flower Festival and Fanny's original ballet, "Paper or Plastic."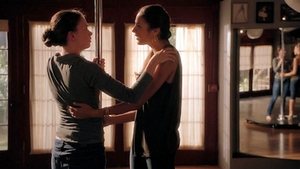 1x6 – Movie Truck
Michelle wants a Las Vegas style Birthday. Boo has a crush on someone.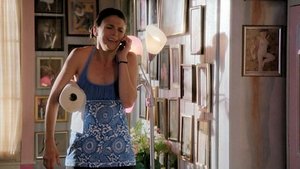 1x7 – What's Your Damage, Heather?
When the dance studio springs a leak, Michelle lets the girls change for class in her house. But when one of them lies about stealing from her, Michelle puts her foot down. Meanwhile, the girls tease Ginny about dating the same boy since second grade.
1x8 – Blank Up, It's Time
Michelle is thrown for a loop when she discovers Fanny has a longtime, long-distance boyfriend. And Fanny surprises Michelle again by inviting her to see a play. Meanwhile, Sasha's rebellious behavior starts to affect Fanny's class. Fanny responds by giving Boo a coveted role in an upcoming performance.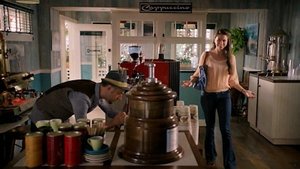 1x9 – No One Takes Khaleesi's Dragons
Michelle is thrilled to discover that there is another option for coffee beyond the gas station: an award-winning barista, Bash. But she soon discovers that dealing with a coffee artiste has its challenges. And Melanie tries to figure out why Ginny has suddenly begun acting different. Meanwhile, Fanny and Sasha remain in a standoff, leaving the ballet class to suffer as Fanny casts for the lead role in The Nutcracker.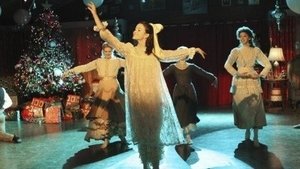 1x10 – A Nutcracker in Paradise
Michelle and Fanny begin to grow closer and enjoy each others creative input as they prepare for Fanny's annual production of The Nutcracker. Michelle is organizing the fundraiser, advising the girls on their boy drama and feeling more at home than ever before. But their newfound harmony is soon disrupted by honest mistakes. Meanwhile, Boo decides to make a move on the guy she likes.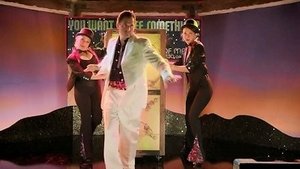 1x11 – You Wanna See Something?
Michelle works as a magician's assistant; the dance studio is closed down; Ginny takes over her mother's business; Melanie cares for her grandfather; Boo helps to take care of her little brother; Sasha returns.
1x12 – Channing Tatum Is a Fine Actor
Truly is evicted from her shop; Carl insists that Boo meet his parents; Talia sets Michelle up on a blind date; the girls are intrigued by two talented young newcomers.
1x13 – I'll Be Your Meyer Lansky
Michelle and Fanny need to come up with money to supplement the dance studio. Meanwhile, the girls continue to be mystified by the alluring new students, while Sasha deals with the decision to move from Paradise.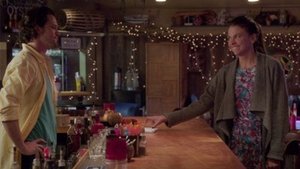 1x14 – The Astronaut and the Ballerina
Michelle's brother, Scotty, comes for a visit after yet another failed marriage. Meanwhile, Melanie's new interest in roller derby leaves Ginny feeling abandoned, while Boo and Carl are overwhelmed with child care duties.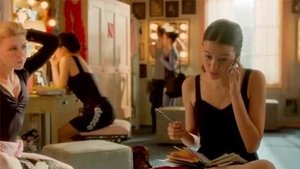 1x15 – Take the Vicuna
Milly opens her checkbook-and her mouth-giving notes on how Fanny should run an upcoming dance recital. Meanwhile, Sasha throws a housewarming party and Scotty takes Michelle on a road trip that makes a surprising detour.
1x16 – There's Nothing Worse Than a Pantsuit
Milly is on the warpath when she discovers that the local town preservation society is arranging a meeting to discuss the new amphitheatre. Meanwhile, Sasha and Roman take their relationship public; and Talia shares some big news.
1x17 – It's Not a Mint
Meanwhile, the girls react in different ways to the boys in their lives: Sasha and Roman get closer, Ginny can't stop staring at Frankie, Boo is caught in the middle of an unintentional triangle and Melanie is being stalked by Dez.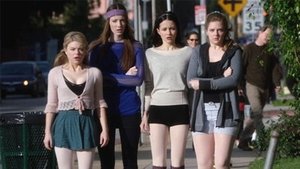 1x18 – Next!
The girls secretly follow Michelle to a Broadway musical audition in Hollywood. Meanwhile, Fanny returns. Michelle's brother, Scotty, pops back up unannounced. And Sasha thinks the girls need to take their relationships with their boyfriends to the next level.