1x1 – DIE RETTER DER ERDE
In this first exciting episode, the nasty Hoggish Greedly and his sidekick, Rigger, use a devastating land-blaster oil rig to tap into an oil fieid under the sea bed. The distruption is enough to awaken Gaia, earth's spirit, from her long slumber. She soon learns to her horror that Greedly's merciless deeds are not uncommon in the world today, Earth is suffering terribly from all kinds of environmental damage every day. Refusing to sit back and do nothing again, Gaia calls forth five special young people from all five corners of the globe, and provides each of them with rings that control the four elments of the earth, plus the hearts of it's inhabitants. Kwame-From Africa, controls the power of Earth Wheeler-From North America, controls the power of Fire Linka-From Russia, controls the power of wind Gi-From Asia, controls the power of Water Mat-Ti-From South America, controls the power of Heart After a quick introduction to Gaia, their powers, and each other, the Planeteers race to stop Greedly's land blaster from doing further harm to the ocean, and to the wild life on shore. But the battle is not easy, and soon the planeteers find the situation is too much for them to handle alone, then Gaia instructs them to combine their powers as one. They do so, and earth's greatest champion is born..CAPTAIN PLANET! Planet immediately puts an end to Greedly's oil harvesting, but the villain and Rigger escapes to fight another day, Captain Planet tells the Planeteers that he will always be there should they need him. THE POWER IS YOURS!
Gesehen von 8 Usern
1x2 – DIE SCHWARZE WOLKE
Verminous Skumm turns a shut down coal factory into an acid rain making station by using a special acid rain making chemical. This chemical speeds up the acid rain process. The Planeteers go to shut Skumm down, but without the help of Ma-Ti. Ma-Ti has developed a size complex, and is feeling down because he feels he is too small. When the Planeteers are trapped, Ma-Ti must find a way to get past his complex to save his friends. They use teamwork to summon Captain Planet, but Skumm still manages to get away.
Gesehen von 8 Usern
1x3 – DER KAMPF MIT DEM DRACHEN
Upon looking at the destruction of rice patties in Thailand on Planet-vision, the Planeteers are prompted to race to the location to investigate. They soon discover that Hoggish Greedly and Rigger are using the country's ancient, legendary Phi Pok dragon beast to instill fear and create destruction as a cover for their strip mining operation. They're robbing temple ruins of its gems.
Gesehen von 8 Usern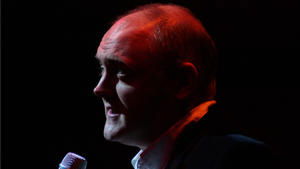 1x4 – DIE RATTENPEST
Venomous Skumm introduces his new formula, rat rot, into the local water system. It transforms anyone who comes into contact with it into mutant rats. Skumm's goal is to turn the earth into a planet-wide vermon carrier. His plot can only be countered by the Planeteers and Captain Planet, but not before some of them accidentally get a dose as well.
Gesehen von 8 Usern
1x5 – DIE ATOMBANDITEN
Dr. Blight and Duke Nukem stage a phony bomb threat to lure the Planeteers into the Arctic. After they summon Captain Planet, the villains are able to trap him and hold him for ransom, with the potentially critical cost to earth for his freedom is looming in the balance.....
Gesehen von 8 Usern
1x6 – DIE VERFÜHRUNG
A comet hurtles towards earth, crashing into a deep forest and creating a devastating fire. The Planeteers exstinguish the danger with the aid of Captain Planet, and then they investigate what caused such a thing. Stumbling across the asteroid, the Planeteers are shocked to discover it is in fact, a spaceship, and that it carries an occupant, Zarm. This "peaceful alien" has traveled from his home planet to provide the Planeteers with powers with which they could easily save the planet without constantly depending on Captain Planet to do it for them. Taking the form of Iron Gauntlets, these powers increase the Planeteer's original capabilities a hundred fold. But with such mighty gifts, there must always come a price, the heroes of earth soon become corrupted by this power, and Zarm, (in reality, the exiled predecessor to Gaia), takes advantage of their new-found lust for glory. He tells them to destroy a nuclear missle base, which will undoubtly lead to disaster. He also captures Captain Planet. The only people who can stop Zarm now are Mati, (the only Planeteer to refuse Zarm's offer), and Zarm's succesor Gaia, but is it too late for the Planeteers, and Captain Planet?
Gesehen von 8 Usern
1x7 – DIE ELEFANTENJÄGER
The Planeteers go to Africa to defend its elephant population against Looten Plunder. They also meet a baby elephant along the way, and protect it from Plunder's poaching before he kills it and uses it's tusks to forge and distribute dozens of Ivory trinkets.
Gesehen von 8 Usern
1x8 – NOTFALL IM MEER
Hoggish Greedly has set up a super drift net in the sea, trapping all sea life. Gi sees this on Planet-Vision, and storms out of the crystal chamber, tripping over Kwame. He refuses to let her take Greedly alone, so they both go to stop him. Eventually, Captain Planet is needed, and this provides Greedly with the break he needs: capture the Planeteers and their rings, to prevent summoning him again.
Gesehen von 8 Usern
1x9 – DER BAUM DES LEBENS
Dr. Blight and her robojacks chop down the "Tree of Life" and she taps the trees extraordinary powers to become Super-Blight. With her new powers Blight will destroy the ancient redwood forests, unless Captain Planet and the Planeteers can stop her.
Gesehen von 8 Usern
1x10 – TANZ AUF DEM VULKAN
Sly Sludge thinks he has the answer to the world's trash problem: dump all the garbage into a Volcano on Laipuno Island, using it as an incinerator. Knowing the natives object to this, he pulls a phony trash shrinking scam as a cover. The volcano soon erupts, and the Planeteers and Captain Planet have to rescue the Island natives.
Gesehen von 8 Usern
1x11 – DAS SMOGMONSTER
Jason, a 9 - year old boy, desperately wants to be a hero, and nearly pays dearly to accomplish this when he takes Wheeler's ring to try to prove his heroic worth as a Planeteer. Eventually, he and the Planeteers battle and defeat Dr. Blight and her devastating Smog creature.
Gesehen von 8 Usern
1x12 – DIE UNTERWASSERWELT
Gi is knocked unconscious while investigating ocean pollution. She is rescued by an inhabitant of a secret underwater city called Oceanus. Since Sly Sludge's illegal toxic dumping operation is polluting the surrounding waters, both the sea life and the underwater city are in danger of being destroyed. The Planeteers must race against time to find Gi, and use teamwork to save the people of this underwater paradise.
Gesehen von 8 Usern
1x13 – TEUFLISCHER FORTSCHRITT
Looten Plunder cons an African village into thinking his installation of a dam and hydroelectric power plant will bring a more pleasant way of life to the villagers. The villagers don't realize that he has actually cut off the water supply, devastating their crops, killing water life, and leaving land animals thirsty. The Planeteers must stop Plunder and help the villagers return to a more familiar way of living.
Gesehen von 8 Usern
1x14 – ATOMALARM
Duke Nukem infiltrates a Nuclear power plant and triggers a meltdown, the Planeteers have to cool the plant down before the Planet is covered in the most dangerous form of fallout...
Gesehen von 8 Usern
1x15 – DIE SCHMUTZSCHLITTEN
Hoggish Greedly gets his nephew a smog hog for his birthday. The locals see it, and decide they want one of their own, and Greedly suddenly sees dollar signs. He hijacks a factory, run by Dr. Goodair, the creator of a fuel-efficient automobile, so he can assemble more smog hogs to be sold. The only ones capable of stopping him in his tracks are the Planeteers.
Gesehen von 8 Usern
1x16 – DIE GIFTVERSCHWÖRUNG
Dr Blight and Sly Sludge hack into government computers and reclassify America's nature reserves as toxic waste dumps. And, as if that wasn't enough, they also make it look as though THEY are the eco-warriors and the Planeteers are the ones engaged in illegal pollution.
Gesehen von 8 Usern
1x17 – DIE SCHMUTZMAFIA
In this eco-villain team-up episode, Dr. Blight, Looten Plunder Verminous Skumm and Hoggish Greedly, all make plans to inject poisonous pollution into America's water supply. Soon enough, their plan begins to bear fruit, with people soon dying from total dehydration, because of the polluted waters, only Captain Planet can replenish the water back to it's pure state, and put an end to the ""Pollution Syndicate"" before they cause a nation wide drought.
Gesehen von 8 Usern
1x18 – NUR MUT!
Kwame questions his usefullness as a Planeteer when he is unable to convince the people of a small village to stop Sly SLudge from burying garbage underneath their sacred grounds. A disillusioned Kwame's faith is restored however, after a young girl makes a brave effort to save his team mates from Sly's giant trash compactor. Kwame returns to the fold, and rescues all of them. Whilst Captain Planet is summoned to bury Sly's Sacred land spoiling for good..
Gesehen von 8 Usern
1x19 – DAS OZONLOCH
Duke Nukem sets out to destroy the ozone layer over Antarctica so he can feast on the sun's dangerous ultra-violet rays. He plans on doing this by using a factory to rip open the freon containers on refrigerators in order to release the CFCs (Chlorofluorocarbons) that eat away at the ozone. Captain Planet and the Planeteers battle to protect the Earth from Nukem's deadly radiation.
Gesehen von 8 Usern
1x20 – DER KRIEGSTREIBER
Looten Plunder establishes himself as a notorious war-monger when he frightens two Middle Eastern villages into giving up every valuable thing they own to buy weapons to destroy each other. Will the Planeteers convince either side to give up the war before total destruction ensues?
Gesehen von 8 Usern
1x21 – GEFÄHRLICHE ZUKUNFT
The Planeteers are flying through a hugely populated city, soon finding a building about to fall. They call Cap, and he saves the building, but as they return to Hope Island, Gaia tells the Planeteers about the over populated world. She says people should have fewer children and listening to this upsets Wheeler. He goes out to wind surf when he falls off and is knocked unconscious. While unconscious, he has a dream about being on a populated island with humanoid mice, and he learns that the mice city is over populated, learning the negative effects of overconsumption due to overpopulation. He befriends a mouse named Piebald, and he shows Wheeler the effects overpopulation has had on their city. Wheeler escapes the island, then wakes up from the dream with a different attitude towards population.
Gesehen von 8 Usern
1x22 – DER PAKT DER VERNICHTER
The Eco-Villains team-up and, united, steal the Planeteers rings, and with them, their powers. The teens are stranded on the island of Commander Clash, a cold calculating military mind. He is tricked into going after the Planeteers by Blight, and succeeds, capturing Ma-ti and Gi. Without their powers, Planeteers are soon overwhelmed. Elsewhere, Dr. Blight creates dark variants of the power rings, and together, the eco-villains summon a dark, evil version of Captain Planet, dedicated to laying waste [literately] to the earth: CAPTAIN POLLUTION!
Gesehen von 8 Usern
1x23 – DIE ENTSCHEIDUNG
Now with Commander Clash on their side, the Planeteers convince him to use his powers to serve and protect the environment, and to help them recover their rings from the eco-villains by using technology to create synthetic versions of their powers. With Captain Pollution on a rampage, can Captain Planet be summoned in time?
Gesehen von 8 Usern
1x24 – DIE ZEITMASCHINE
In this odd "It's a Wonderful Life" take-off, Wheeler doubts his usefulness as a Planeteer. Making him wish he could go back and change things. When Dr. Blight and Hoggish Greedly scheme to use a time pool to dump toxic waste from the present into the unspoiled past, Wheeler sees his chance. He returns to the point in New York where he was chosen by Gaia to have the ring of fire to become an eco-warrior. He stops himself just as he getting the ring. In that instant, time is changed drastically. Without a fifth member, Captain Planet could not be summoned, and the Planeteers went their seperate ways rather than forge ahead as a team. With Gaia as his guide, Wheeler witnesses the results of his temporal tampering and finds that a world without Captain Planet is a sorry one indeed...
Gesehen von 8 Usern
1x25 – DIE ZEITREISE
Wheeler is still bearing witness to the consequences of his meddling with history. With no Captain Planet around, the Planeteers are finding life on their own VERY difficult. One by one, Wheeler goes into the future, and sees what hardships his friends now face. Having learned his lesson, Wheeler demands that Gaia send him back to the point where he stopped his younger self. Gaia does so, and history is set back on its proper course. He then re-unites with the Planeteers in the present to take on Dr. Blight and Greedly....
Gesehen von 8 Usern
1x26 – HEISS UND EIS
Dr. Blight attacks Hope Island, utilizing a smog-fueled barge. She creates a huge dome over the island and feeds her smog supply into the dome, creating a "greenhouse" effect which threatens Gaia's life and that of the Island. If things couldn't get any worse, the greenhouse effect prevents the Planeteers from activating their powers and calling on Captain Planet! Only with the aid of a giant whale can the Planeteers hope to escape their domed environment and summon earth's protector to stop Blight cold.
Gesehen von 8 Usern