1x1 – How to Survive Your Loveable Jackass
Coooer, Barry, and Neal are broke and about to be evicted. Needing money fast they try to market their hangover cure plus take test drugs that make them hallucinate Paula Abdul. Kelly is put off by Leslie's bizarre sense of humor.
1x2 – How to Survive Insufficient Funds
After sales for their hangover cure are slower than expected, the guys decide to take part in a drug trial for quick cash, but their plans are unexpectedly derailed by Paul Abdul . Meanwhile, Kelly faces an awkward situation after spending time with Leslie and Josh.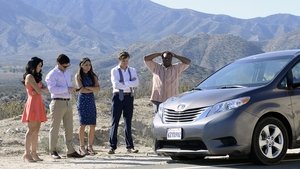 1x3 – How to Survive Being a Plus One
When Kelly gets invited to her ex-boyfriend's wedding in Mexico, she doesn't want to show up alone - so she decides to bring Cooper as her plus one. But when getting to the wedding becomes a south-of-the-border logistical nightmare, Cooper enlists Neal, Barry, Josh and Leslie to come to their rescue.
1x4 – How to Survive Losing Your Phone
Cooper loses his phone which leads himself, Josh, Barry and Neal on an evening of misadventures including a frat party. Kelly and Leslie hang out, going to karaoke and being involved in a bar fight.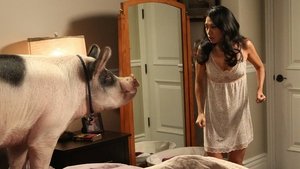 1x5 – How to Survive Your Roommate's Girlfriend
When Barry and his new girlfriend, Ashley, seem to be moving too fast, Cooper, Neal and Kelly try to intervene before he gets in too deep. Meanwhile, Josh's attempt to outshine his co-worker leads him into dangerous territory.
1x6 – How to Survive Your Horrible Landlord
A tree crashes through the apartment wall of the guy's apartment interrupting a 2nd kiss between Cooper and Kelly. Virgil the landlord refuses to do repairs and the boys must hide Franco the pig with Josh to Leslie's displeasure.
1x7 – How to Survive Old Friends
When Cameron, the gang's old friend from college, wants to crash at Cooper's apartment, everyone is excited to see him. But after he quickly wears out his welcome, the guys will try anything to get him out for good.
1x8 – How to Survive Your Crazy Ex
Cooper's ex-girlfriend Lena appears with Neal and Barry reminding him how nuts she is. Cooper plans to divert her temporarily with Neal but their relationship gets serious. Kelly dates Shane who's as competitive as she is about everything.
1x9 – How to Survive Working with Friends
Cooper errors when he doesn't give Barry and Neil credit for the creation of their hangover cure. When Kelly introduces a new friend Ramona, it annoys Leslie, plus she runs her own hangover business. She sabotages the boy's enterprise.
1x10 – How to Survive Your Parents' Visit
Cooper and Josh's parents visit to celebrate their anniversary which leads to the brothers to compete as their father's favorite. Barry tries to help Neal with his porn addiction. A wild party causes the boys to almost fight and lose their dad.
1x11 – How to Survive Your Birthday
1x12 – How to Survive Your Emotional Baggage
1x13 – How to Survive Dating
Quelle:
themoviedb.org