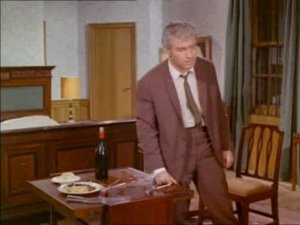 1x1 – Episode 1
American McGill, a former intelligence officer back in the States, was forced to resign when he was made the scapegoat in the wake of a scientist's defection to Russia. Now he operates as a private eye in England. Duped into believing he is going to meet a client, he is knocked unconscious and awakes to find himself a prisoner of Colonel Davies and his men. Davies was head of Ikwala, an African country which was subject to a coup and Davies replaced by local man Dr. Gwabe. Davies wants McGill to sign a confession admitting his part, on behalf of the American ...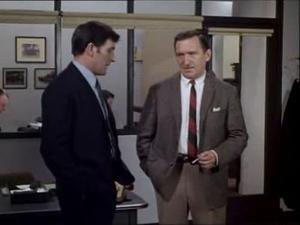 1x2 – Episode 2
Rufus Blake,junior and most ineffectual member of a gangland brotherhood,is prepared to give evidence against his brothers at their trial,hoping he will be able to get his hands on their hidden loot. He has refused police protection and so McGill is assigned as his bodyguard. However Rudyard,the defendants' crooked lawyer,has engaged heavies to make sure that Rufus does not get to court. McGill has to keep him alive for twenty four hours.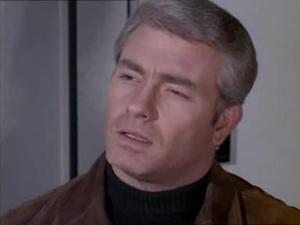 1x3 – Episode 3
A car passes McGill and its driver,shouting out to him,addresses him as Mariocki and tells him he will be killed. McGill assumes it is a case of mistaken identity but more death threats follow -each referring to him as Mariocki and informing him that he will be murdered at twelve midnight. He needs that time to work out exactly who his would-be assassins are and how to elude them.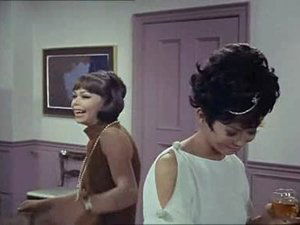 1x4 – Episode 4
Max Stein,a Russian spymaster who has defected to the West,has stolen a million dollars and deposited them in a bank in Lisbon. He is shot but,before he dies,tells McGill of the cash's location. Against advice from a C.I.A. buddy McGill makes arrangements to travel to Portugal but he is followed by Russians and Americans alike.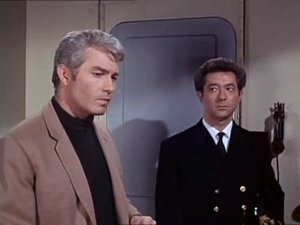 1x5 – Episode 5
McGill sets sail to Lisbon on a tramp steamer but he is attacked by sailors out to get the key to the deposit box. In Lisbon he meets a woman called Lucia,who helps nurse him back to health and he gets to the money,promising Lucia a cut. However, as he is about to mail the cash to a safe address in London somebody else comes after him.
1x6 – Episode 6
Rachel Thyssen,McGill's ex-girlfriend, spots her father Harry,who supposedly drowned years ago. Harry was McGill's boss in American intelligence from where McGill was forced to resign,scapegoated when LaFarbe,a scientist under observation,defected to Russia. Harry 'died' before he could clear McGill's name. Now he is undercover,relaying secrets back from LaFarbe, a double agent working for the Americans, back to the West. McGill needs his help but he is not the only one on Harry's trail,as the Russians are also taking an interest in him.
1x7 – Episode 7
McGill is hired by the wealthy father of headstrong young Sue Mandel. She has recently become friends with two young men,Colin and Charles,who are helping themselves to his money and who,he believes,are planning to swindle him. By setting himself up as a mark,McGill takes the two on a poker game,where they try to cheat him but he cleans them out. The far-from-happy con men are now after his blood and he needs to persuade Sue of their intentions to survive.
1x8 – Episode 8
In Scotland McGill is engaged as a bodyguard by George Masters whose life has been threatened by three other businessmen,De Burgh,Harris and Peters,whom Masters is blackmailing,though he omits to tell McGill this. Also in on the death plot is Masters' wife Lucinda,who is having an affair with De Burgh.The trio have obtained a World War two mine and intend to blow their victim up on his boat. McGill decides that he wants no part of it but the three would-be killers decide that he knows too much and add his name to their hit list.
1x9 – Episode 9
McGill is hired by a female art dealer to locate Foley, a former World War Two soldier, who claims to know the whereabouts of a rare Botticelli painting he found in Italy. However the picture has been painted over to appear worthless and Foley's landlady has sold it to a junk shop. McGill is, however, not the only man hunting for the picture as Foley's wartime colleague Kershaw has also joined the chase.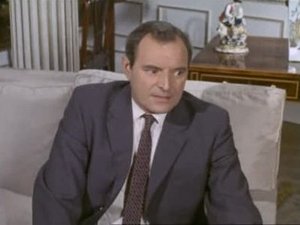 1x10 – Episode 10
McGill goes to the Cotswolds in pursuit of a little boy, Stephen, who has been kidnapped by the surly locals. The boy is the illegitimate son of aspiring politician Michael Hornsby, a fact of which his tolerant wife is aware. Though Hornsby does not have the required amount of ransom money demanded by Stephen's captors, McGill urges to play along with them and goes to meet the abductors and to face a gun battle.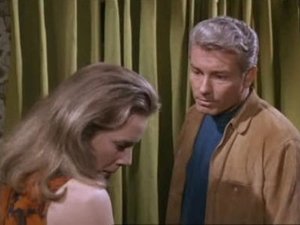 1x11 – Episode 11
Agent John Gilsen has uncovered a global drugs racket and,in fear of his life,returns to his native village in the English countryside to where he is pursued by assassin Guardino. Peters,the urbane head of the drugs ring,also engages McGill to find the fugitive but under false pretences. When a C.I.A. agent,also on the trail,is killed McGill sees that he has been duped and sets out to locate Gilsen before Guardino and put an end to Peters' network.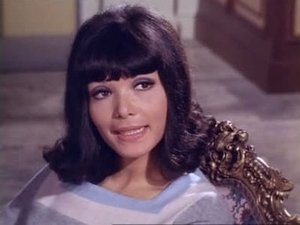 1x12 – Episode 12
McGill is in Rome when the Rossini jewels are stolen by master thief Guilio. McGill's informant Mori is aware of this and goes to get the jewels,which he does,but is killed by Guilio. Aware that McGill is now in possession of the jewels Guilio abducts a friend of his, Francesca,and threatens to kill her if McGil does not exchange her for the jewellery.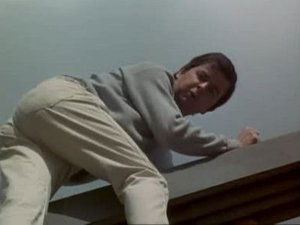 1x13 – Episode 13
McGill rescues depressed aristocrat's son Tim Gormond when he attempts suicide by jumping off the Albert Bridge into the Thames. Tim feels guilty because a friend of his died by falling from the bridge and believes he was the only witness. However the dead man's girl-friend Annabelle was also present and is bound up in the reason for the death. Her wealthy father Sir Walter Fenchurch is anxious that Annabelle should not be involved and tries to bribe McGill to prevent this .
1x14 – Episode 14
Gomez,an activist during the Spanish Civil War,is released from prison and returns to the countryside where,years earlier,in a ruin,he hid a stash of gold bars stolen from the Franco government. He engages McGill to locate Palma, now working for the Spanish police but also his erstwhile best friend who was responsible for his being sent to prison. McGill finds himself caught up in a long-standing feud.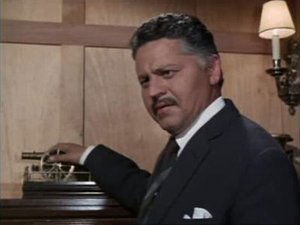 1x15 – Episode 15
Henry Faversham's a South American diplomat, who boards a plane to return to England. When colonel Garcia, the police chief, tries to arrest him for stealing a large cache of government money, Faversham threatens to blow up the plane, and Garcia lets him go. Once back in London, Faversham hires McGill to help himl prove his innocence. Unfortunately, Garcia has other plans, and McGill races to stop him, and save Faversham.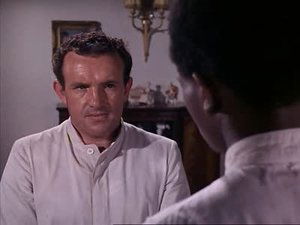 1x16 – Episode 16
Bigoted plantation owner Marcus Spencer bullies and abuses his African work force,refusing to pay them an agreed sum. Their ally is Father Ignatius Loyola,a Jesuit priest and Spencer gets McGill to investigate him. In fact he is an ex-mercenary called Porter,believed to be dead but,after locating and speaking to Porter's father,McGill sees that he is genuinely repentant and anxious to help the oppressed Africans. For this reason,it only seems right to defy the vile Spencer and his wife and go over to the side of the angels.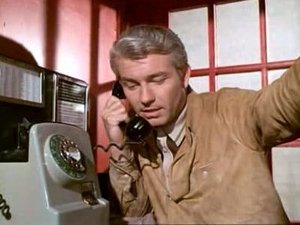 1x17 – Episode 17
Private eye Nolan is shadowing the unfaithful husband of Mrs. Arnoldson,who is planning to flee the country with the much younger Angela. However there is something about his employer that Nolan recognizes from the past and he calls in his old friend McGill after the Arnoldson chauffeur shoots at him. Later the man does kill Nolan and McGill is framed for the murder. With the police on his trail he must work out why they killed Nolan.
1x18 – Episode 18
McGill is hired to go to Greece in pursuit of Dalby, an oceanographer who has stolen plans relating to the commercial viability of sea farming. He catches up with his man but finds that Rudnik,an Albanian agent,is also interested in the stolen papers. In fact Dalby's flight is a cover for his real mission - to locate and destroy a secret Russian submarine base. McGill joins him and C.I.A .agent Packard in the assignment but they have dangerous opponents who take McGill's colleagues prisoner.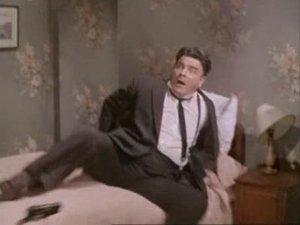 1x19 – Episode 19
British agent Ruth Klinger apparently defects to the East Germans,who set her a loyalty test involving her old flame McGill,in Germany to track down the missing Johann Liedkind. Johann is in fact part of a neo-Nazi revivalist group,the discovery of which places McGill in a dangerous situation. But at the same time he is faced with a dilemma. How can he escape and save Ruth with him without blowing her cover?
1x20 – Episode 20
Marcelle is a blind French girl, whose adoptive mother is robbed and killed. She places an advertisement for help in locating the killers which is answered by McGill. Strangely, however, both Marcelle's uncle and the French police try to warn McGill off the case. It soon becomes apparent that the innocent soirees that Marcelle regularly holds for other blind people are being exploited by a drug smuggling gang, placing her in danger.
1x21 – Episode 21
Whilst Garfield Cameron,who owns a mining company in the African country of Kalunga,supports local politician Masuto,who seeks the country's independence, Garfield's son-in-law James Baldwin fears that Masuto's coming to power will mean the end of the mine so he and henchman Turner commit acts of sabotage on the mine to scapegoat and discredit Masuto. Garfield calls in McGill to investigate and expose the saboteur but,with the mine closed,he finds the country in a state of revolution.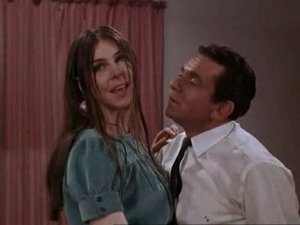 1x22 – Episode 22
In Italy McGill is employed by the wealthy Count Ugo to find his younger brother Silvio,who is shortly to come of age and thus will inherit a large sum of money,providing that he signs a document to accept it. Silvio is living in London with an artists' commune and makes it quite clear to McGill that he does not want his brother's money. However Count Udo has sent one of his heavies after McGill to make sure that Silvio signs on the dotted line.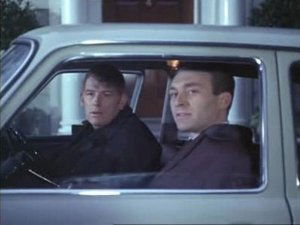 1x23 – Episode 23
Dr. Norbert is a lawyer on an advisory committee concerned with the international legislation of space travel and he is set up by an opponent of the committee who photographs him in a compromising situation with a prostitute. He goes to McGill for help but McGill finds that the doctor's opponents - and likely blackmailers - are not just rival businessmen but government representatives as well. So is there another reason for the blackmail?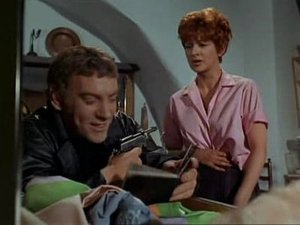 1x24 – Episode 24
5 years prior to the beginning of this episode, a gang of robbers pulled off a gold bullion heist but only one of the, Keith Earle,was caught and sent to prison. Now he's out, and is on the trail of the hidden loot as well as catching up with the former gang members who left him to his fate and to whom he is only too ready to dispense rough justice. McGill is engaged by the police to locate both the murderous Earle and the stolen gold.
1x25 – Episode 25
McGill goes from the Cezanne to the frying pan when he's hired by an estranged daughter to investigate why her dying father refuses to see her. Nothing is as it appears beyond the wrought-iron gates of her family's mansion.
1x26 – Episode 26
Living in exile in Sweden with his daughter Chantal,Dr. Maza has written his memoirs,in which he claims that the president of his country was murdered by the usurper Colonel Haider. Maza asks McGill to escort Chantal to London with his manuscript but,on the way, Chantal and the papers are taken by Haider. Fortunately Dr. Maza's publisher is on hand to help McGill rescue Chantal and her father and get the papers to London.
1x27 – Episode 27
Joan Heinemann,an old flame of McGill,fears that she is being stalked by a mysterious woman though her husband Jason,who is having an affair,tells her that she is imagining things. When her dog is killed and thrown into the river she is sure she is right and calls in McGill,who uncovers a secret from Joan's past involving a traumatising occurrence within her family.
1x28 – Episode 28
Eleanor Duzac hires McGill to follow her much younger husband Bernard,whom she believes to have a mistress. The trail leads to a Paris club La Guillotine,well-known for staging mock executions,where Mcgill sees Bernard with his lover Janine. Acting on Eleanor's instructions Mcgill goes to Janine's flat to pay her off but finds that she has been killed and he has been set up as the murderer.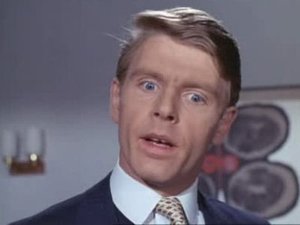 1x29 – Episode 29
Sir Dennis Galt, a senior British Civil servant, has been playing away whilst his wife is on holiday in Bermuda. When he learns that she is due home he breaks up with Magda, his mistress, but she runs off with a diamond brooch belonging to Galt's wife that he has lent her. To avoid scandal Galt asks McGill, not the police, to retrieve it before his wife returns and an irritating jeweller tells her what has happened. Magda claims to be from an aristocratic Austrian family who live in a castle but nevertheless her boyfriend Johnny is a ne'er-do-well who wants to sell ...
1x30 – Episode 30
McGill has assembled a gang of burglars,supposedly to steal an art collection from a fairly inaccessible fortress in the Pyrenees mountains. Whilst they are in an old farm-house testing the glider which will gain them access to their destination,they are interrupted by Anne Weekes,a tourist who has stumbled off the beaten track,and McGill has to dissuade some of the gang members from killing her. He also has to act fast before they realise that they are not actually going to steal art treasures but top secret microfilm,on behalf of the British government.
Quelle:
themoviedb.org