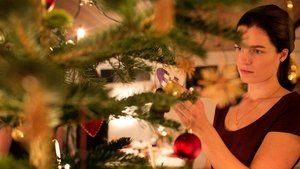 1x1 – Folge 1
Aging artist Veronika Grønnegaard comes to see Signe Larsen at the flower shop where she works, intent on revealing a secret that will turn Signe's life on its head.
Gesehen von 4 Usern
1x2 – Folge 2
While Gro arranges her mother's funeral, she still hasn't told her brothers about her mother's plans for the family home. Signe considers what to do about the letter from Veronika.
Gesehen von 4 Usern
1x3 – Folge 3
Gro is working hard to make her mother's museum reality, and when legal problems seem to stand in the way she is ready to sacrifice everything.
Gesehen von 4 Usern
1x4 – Folge 4
Signe suggests a compromise about the house to her sister and brothers, Thomas is unwilling to move his trailer off the grounds, and Emil becomes desperate for money.
Gesehen von 4 Usern
1x5 – Folge 5
As Gro and Signe prepare for the museum's first board meeting, Frederik confronts Gro with information about a forged signature.
Gesehen von 4 Usern
1x6 – Folge 6
Signe prepares for a possible trial against her siblings, but she's missing a key piece of evidence.
Gesehen von 4 Usern
1x7 – Folge 7
Frederik goes to trial against his half-sister, causing several family secrets to be revealed.
Gesehen von 5 Usern
1x8 – Folge 8
The Grønnegaards move out of the family home. Frederik shares a great confession, and his daughter Hannah discovers Solveig and Emil's secret.
Gesehen von 4 Usern
1x9 – Folge 9
Emil is desperate to find money to pay off his debts. Gro makes a play to get her career back on track.
Gesehen von 4 Usern
1x10 – Folge 10
Emil goes to Thailand to sell his resort. Frederik tries to rediscover passion with his wife. Andreas feels left behind by Signe's plans.
Gesehen von 4 Usern
Quelle:
themoviedb.org