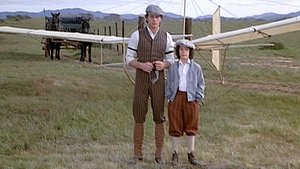 1x1 – Episode 1
Phineas Bogg is a Voyager who travels through time keeping it on the right track. After he lands in Jeffrey Jones' bedroom and loses his guide to history, the two of them travel through time together fixing things that go wrong.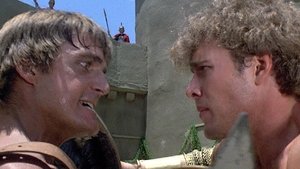 1x2 – Episode 2
Arriving in ancient Rome, Phineas and Jeffrey must save the slave Spartacus so that he can lead the revolt in Capra. They also meet a young Sam Clemens and help Harriet Tubman escape.
1x3 – Episode 3
Correcting history, Phineas and Jeffrey have to save a young Teddy Roosevelt from being killed by Billy the Kid and they assist Benjamin Franklin with his kite experiment.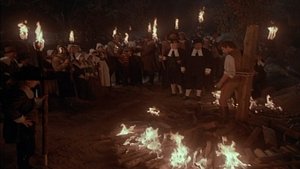 1x4 – Episode 4
In colonial Massachusetts, Phineas and Jeffrey must save themselves and Benjamin Franklin's mother from charges of witchcraft.
1x5 – Episode 5
When separated, Phineas is arrested with Lawrence of Arabia and Jeffrey helps Thomas Edison invent the electric light.
1x6 – Episode 6
Cleopatra inadvertently travels to New York City in 1927 and helps out Lucky Luciano kidnap Babe Ruth. In 1919, Jeff and Phineas convince Babe Ruth to give up pitching and become the home run hitting champion he is more famous for.
1x7 – Episode 7
After finding the South winning the Civil War, Phineas and Jeffrey must prevent the kidnapping of Abraham Lincoln. They also encounter a young Charles Dickens who has trouble with the real Fagin and Artful Dodger when the Omni is stolen.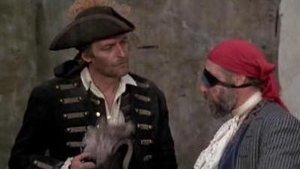 1x8 – Episode 8
Pirates are everywhere as Phineas and Jeffrey must save Jean Lafitte from a piracy charge and help General Andrew Jackson win the Battle of New Orleans.
1x9 – Episode 9
Phineas and Jeffrey come across a legendary Voyager who wants to finish his retirement on a Pacific Island. After they help Marco Polo, they must save the elderly Voyager for he is on Bikini Atoll just before a nuclear test.
1x10 – Episode 10
Phineas and Jeffrey save both Robin and Maid Marian in England in 1194 and help Lindbergh get ready for his flight to Paris in 1927.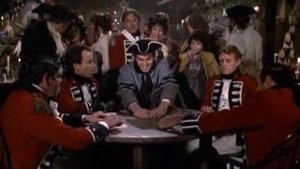 1x11 – Episode 11
Phineas and Jeffrey convince George Washington not to join the British during the American Revolution and steal back his plans from a British officer for attacking Trenton in 1776. While helping out American labor leader Samuel Gompers in 1892, they meet an ancestor of Jeffrey with whom Phineas wants him to live.
1x12 – Episode 12
Jeffrey and Phineas must save Annie Oakley who was performing in the Wild West Show in England, avert a Russian plot and prevent Queen Victoria's daughter from marrying a Russian nobleman.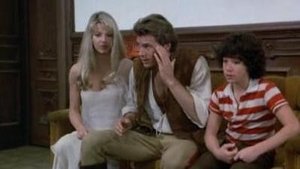 1x13 – Episode 13
Phineas Bogg is put on trial by other Voyagers for endangering Jeffrey's life and violating the Voyager code.
1x14 – Episode 14
Phineas and Jeff save General MacArthur's life during the attack on Pearl Harbor and help Buffalo Bill Cody make his Pony Express run. They must also deal with an Army intelligence officer who travels in time with them.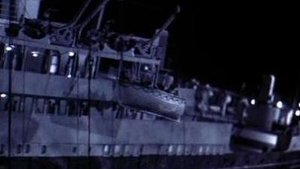 1x15 – Episode 15
The Voyagers must rescue the Mona Lisa before the Titanic sinks and restore the faith of a fellow Voyager.
1x16 – Episode 16
After finding no Cape Kennedy in 1969 and no United States either, Phineas and Jeffrey return to the end of World War II to make sure that German rocket scientist Werner von Braun doesn't fall into Soviet hands.
1x17 – Episode 17
After finding Franklin D. Roosevelt directing films in Hollywood in 1928, the Voyagers visit him just after he contracted polio to convince him to not give up and continue his career in politics.
1x18 – Episode 18
In 1938, Jeffrey and Phineas must convince Joe Louis not to quit his rematch with Max Schmeling. They also save a doomed 747 aircraft that had future President Jimmy Carter on board in 1970.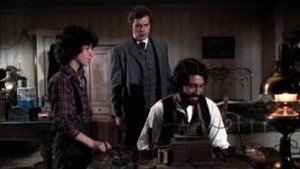 1x19 – Episode 19
In 1890, Jeffrey can't call for a doctor when Dwight D. Eisenhower's mother goes into labor because telephones don't exist. They travel to 1875 to make sure that Alexander Graham Bell has his financing to continue his telephone experiments.
1x20 – Episode 20
Through the efforts of the evil Voyager Drake, Phineas is accused of being Jack the Ripper in 1888. To save him, Jeffrey recruits the help of reporter Nellie Bly and author Arthur Conan Doyle.
Quelle:
themoviedb.org