1x0 – Echo
FBI Agent Paul Ballard searches for Caroline, a missing person, who may be connected to a Dollhouse, a place that people say doesn't exist.
Gesehen von 3 Usern
1x1 – Folge 1
A wealthy backer asks the Dollhouse for help when his daughter is kidnapped. They send Echo to negotiate the release. One of the memory imprints used to prepare Echo for the mission causes some complications.
Gesehen von 3 Usern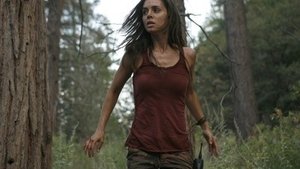 1x2 – Folge 2
A man requests Echo as his companion on a camping trip, but his true intentions are far more deadly. More backstory on the Dollhouse, Alpha, and Boyd's first encounter with Echo.
Gesehen von 3 Usern
1x3 – Folge 3
Pop star Rayna is in need of protection due to death threats, so Echo is programmed as a backup singer/bodyguard for her. Sierra serves as additional protection. Paul's investigation into the Dollhouse might cost him his life.
Gesehen von 2 Usern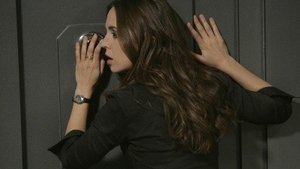 1x4 – Folge 4
Echo's engagement to steal some art starts to go bad when she and others in her crew get locked in the vault. When Echo is wiped remotely, the Dollhouse must figure a way to get her out.
Gesehen von 2 Usern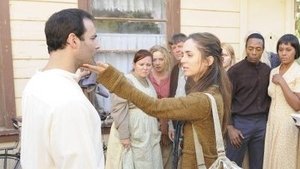 1x5 – Folge 5
Echo is programed to go under cover as a blind woman at religious cult in Arizona after a corrupt senator recruits Dollhouse to assist the ATF in the breakup of the cult. But with Boyd watching from a distance, he soon learns that the Jonas Sparrow cult may be more difficult to handle, and the ATF agent in charge has an ulterior motive... as does Dominic when the situation takes a turn for the worse. Meanwhile, Agent Ballard continues his relentless quest to look for Echo while his neighbor, Mellie, continues to harbor a crush on him. Also, Topher and Dr. Saunders ...
Gesehen von 2 Usern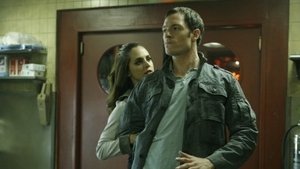 1x6 – Folge 6
Ballard gets a lead on a possible Dollhouse client and he finds more than he expected. Meanwhile at the Dollhouse, an active is being abused, possibly by another active.
Gesehen von 2 Usern
1x7 – Folge 7
Rossum Corporation asks the Dollhouse to send a large contingent of actives to a college campus to retrieve an experimental memory drug. The drug brings out suppressed memories which affect everyone, including the actives. Echo's origins are revealed.
Gesehen von 2 Usern
1x8 – Folge 8
The Dollhouse's worst fears are realized as several actives awaken and remember some of their past lives and try to escape from the Dollhouse.
Gesehen von 2 Usern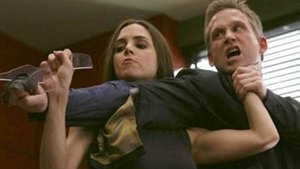 1x9 – Folge 9
DeWitt leaves Dominic in charge of the Dollhouse when she has to leave for a short period. Topher finds a chip in the imprint chair which has been used by other agencies to alter the programming on the actives. As the Dollhouse looks for the spy within, Ballard learns more about the Dollhouse.
Gesehen von 2 Usern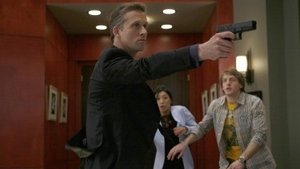 1x10 – Folge 10
Echo is imprinted with the memories of a deceased person, who wants to solve her own murder. Ballard digs deeper into Mellie's past. Topher needs an active to help him with his security check.
Gesehen von 2 Usern
1x11 – Folge 11
Echo helps a troubled youth. Ballard finally locates the Dollhouse. He locates someone who designed the Dollhouse, now he's closer than ever to rescuing Caroline.
Gesehen von 2 Usern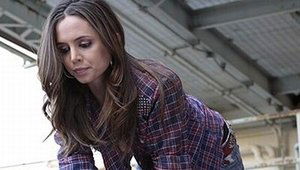 1x12 – Folge 12
Alpha has taken Echo. More secrets of the Dollhouse are revealed. Ballard must work with the Dollhouse to stop Alpha, if he wants to save Caroline.
Gesehen von 2 Usern
1x13 – Epitaph One
In the future, the imprinting technology is rampant. A few people stumble on the Dollhouse.
Gesehen von 2 Usern
Quelle:
themoviedb.org