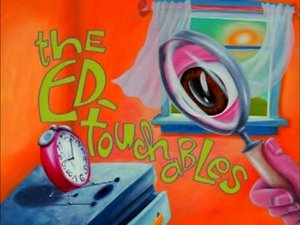 1x1 – Folge 1
The Eds discover that people's things are being touched and set out to catch the "serial toucher."/ After getting lost in the woods, the Eds are taken in by the "Kanker Sisters."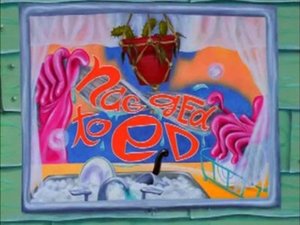 1x2 – Folge 2
After hearing about Nazz's sprinkler party, the Eds decide to crash it, but not all goes according to plan. / Ed and Edd devise a plan to make Eddy taller.
1x3 – Folge 3
A Pinch to Grow an Ed: Eddy asks the gang for their help in devising a plan to help him grow taller. Sir Ed-A-Lot: The gang are forced to babysit Ed's young sister.
1x4 – Folge 4
Edd's got a paper route, saving up for an expensive electron microscope. Eddy has other plans.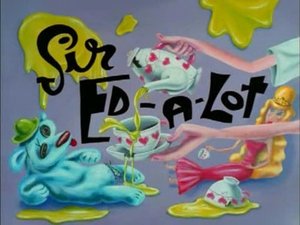 1x5 – Folge 5
An Ed Too Many: When Sarah falls in love with Edd, the other Eds try to break them up. Ed-N-Seek: The Eds join a neighbourhood game of hide and seek.
1x6 – Folge 6
Look into My Eds: The Eds use a hypnotising pinwheel to control everyone in town. Tag Yer Ed: Edd plans to show Rolf and Kevin that he is tough by arranging a wrestling match.
1x7 – Folge 7
Dawn of the Eds: When the Eds find themselves in a junkyard they believe they are on another planet. Virt-Ed-Go: The Eds build a club house but will only let paying members join.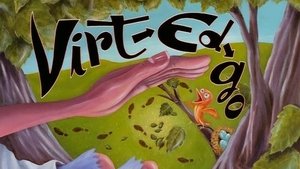 1x8 – Folge 8
The Eds must find a valuable item to swap with Rolf's egg./Edd asks the gang for help when he is forced to cut the lawn.
1x9 – Folge 9
Fool on the Ed: A practical joker steals Eddy's idea to fool everyone. A Boy and his Ed: When the Eds find out that Kevin has a garage full of jawbreakers they try to make friends.
1x10 – Folge 10
Eddy literally begins to lose his marbles when all kids are down from a chicken pox. No kids, no schemes for Eddy./ Ed, Edd and Eddy come up with their own fad, called Fad Freaky.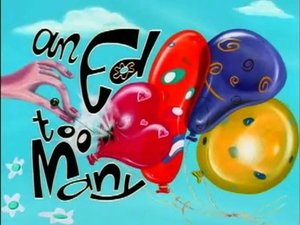 1x11 – Folge 11
When the Eds break Kevin's window they tell him that it was a group called 'the mucky boys'./The Eds try to enlist as 'Urban Rangers'.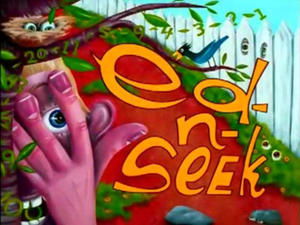 1x12 – Folge 12
Eddy and Double-D discover that Ed is a sleepwalker with an enormous appetite./ Eddy loses his voice and receives a cow bell from Ed to ring when he needs something. Eddy can't be understood even with the cow bell. So Ed and Double-D summon Rolf, who claims is quite familiar with 'bell talking'.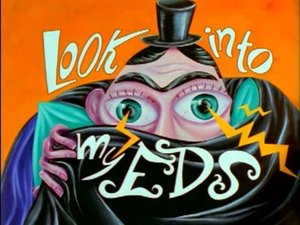 1x13 – Folge 13
When Eddy loses his voice, Edd and Ed hire Rolf as interpreter./The Eds offer the kids a boat ride but soon they come under attack from a pirate ship.