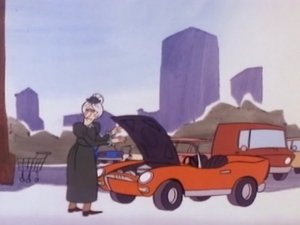 1x1 – Folge 1
A stolen car ring is operating in town. Hong Kong Phooey has to break through the ring's sneaky secrets and stop them. A kangaroo helps Phooey capture a gang of animal thieves.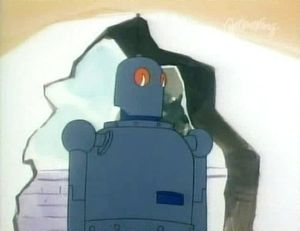 1x2 – Folge 2
A crook orders his robot to steal every safe in town. Hong Kong Phooey is in pursuit that brings him in the crook's gym. Phooey is sent to capture legendary pickpocket Fingers Fazoo.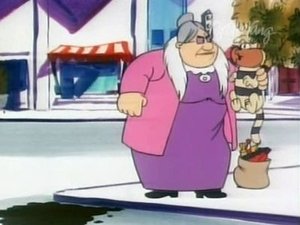 1x3 – Folge 3
Cats are being stolen all over town, including Spot. Grandma Goody is not what she seems, as Hong Kong Phooey finds out. Two villainous criminals make the city use candles so they can build their own wax museum.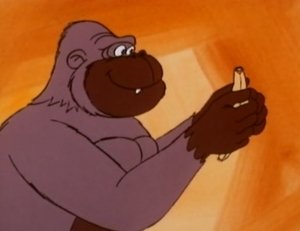 1x4 – Folge 4
Phooey investigates a number of robberies from penthouse apartments. Phooey gets Spot's help and a friendly octopus to stop a bank robbery.
1x5 – Folge 5
Phooey investigates a villain who can control electrical appliances. A crazed clown-like criminal uses laughing gas to rob the guests attending high-society parties of a important mayor.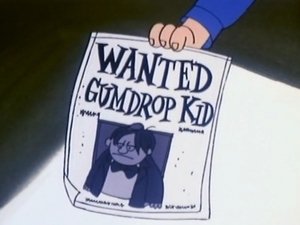 1x6 – Folge 6
Phooey is on the trail of a child-sized villain who plans to take over the town's sweet production. Phooey is called to track down a vanishing magician who disappeared from the police station.
1x7 – Folge 7
Phooey tries to stop the plans of thieves who are after everyone's television sets. Phooey tracks down a circus gang that's kidnapping horses.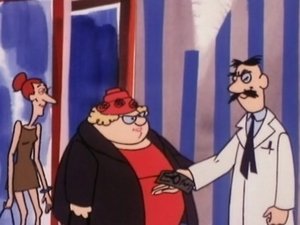 1x8 – Folge 8
Phooey is called to investigate a number of robberies in a health salon. Phooey is asked to take part in the filming of a bank robbery. But he is unaware that it's real.
1x9 – Folge 9
Phooey investigates a mechanical claw that is stealing gold from the National Bank. An impostor starts to claim all of Phooey's rewards for fighting crime.
1x10 – Folge 10
Phooey is on the tracks of a snowman who is stealing equipment for a luxury ski resort. Phooey is asked to capture an evil professor who has trained his pet bird to steal jewels from shop windows.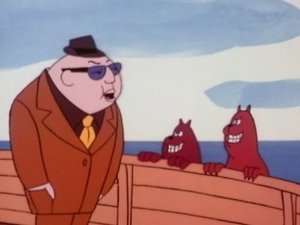 1x11 – Folge 11
A villainous gang is stealing its competitor's fish and plans to raise the cost of it. Phooey tracks down a gang who wants to get rid of all plants.
1x12 – Folge 12
The villain Rotten Rhymer plans to steal the nation's book collection. Phooey investigates a bogus money-making scheme.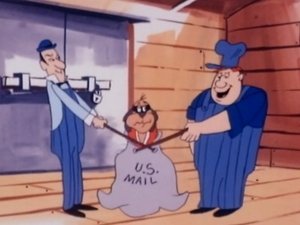 1x13 – Folge 13
Jim Shady plots to steal every railroad car in the country. Phooey is asked to investigate the mysterious theft of jewels by people hiding in baker's food.
1x14 – Folge 14
Phooey is on the tracks of a super-villain who robs banks by using his tornado-strength lung power. Phooey is called to track down a criminal who can disappear without a trace.
1x15 – Folge 15
A villainous master of disguise is using his skills for a number of bank robberies. An evil businessman bullies the whole town by making everyone buying his umbrellas.
1x16 – Folge 16
The conniving cowboy Tin Nose frames Hong Kong Phooey for the theft of a rare map to The Lost Dutchman Mine from a museum. It's up to Honcho, The Mystery Maverick, and Posse Impossible to help corral Tin Nose and clear Hong Kong's name.
1x17 – The Unaired HKP Episode
Know what this is about? Be the first one to add a plot.