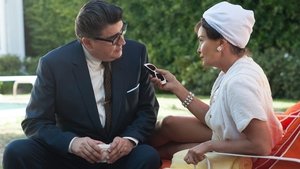 1x1 – Episode 1
Cast aside by Hollywood, screen legends Joan Crawford and Bette Davis battle each other when they sign up for What Ever Happened To Baby Jane?
Gesehen von 3 Usern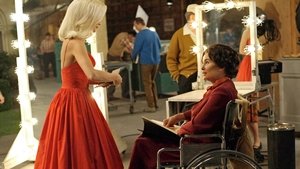 1x2 – Episode 2
With production on Baby Jane underway, Bette and Joan form an alliance, but outside forces conspire against them.
Gesehen von 3 Usern
1x3 – Episode 3
As production reaches its climax, Bette and Joan clash over every last detail, while both face private struggles.
Gesehen von 3 Usern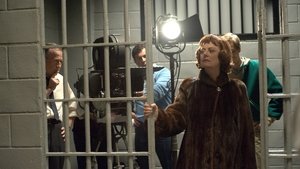 1x4 – Episode 4
As What Ever Happened to Baby Jane? opens, Bette and Joan face uncertain prospects, Bob deals with his own difficulties, and Pauline makes a surprising offer.
Gesehen von 3 Usern
1x5 – Episode 5
The fallout from the Oscar nominations leads to underhanded tactics from Joan, while Bette relishes the opportunity to break a record.
Gesehen von 3 Usern
1x6 – Episode 6
Hungry for another hit, Warner pressures Bob into bringing the original team back together for another project, while Joan receives a surprising blackmail threat.
Gesehen von 3 Usern
1x7 – Episode 7
With production of Hush...Hush, Sweet Charlotte' underway, the feud intensifies; Bette reveals her vulnerabilities to Bob.
Gesehen von 3 Usern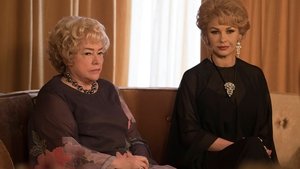 1x8 – Episode 8
Joan accepts a leading role on a new film, despite her deteriorating health; Faced with a new rival, Bette reflects on her misplaced feud with Joan.
Gesehen von 3 Usern
Quelle:
themoviedb.org