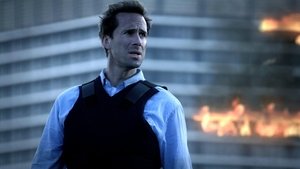 1x1 – Blackout
Die gesamte Weltbevölkerung scheint für 137 Sekunden das Bewusstsein verloren zu haben. In dieser Zeit haben die Menschen Zukunftsvisionen, die, wie sich durch Experten vom FBI herausstellt, exakt in sechs Monaten am 29. April 2010 eintreffen werden. Unter den Experten ist Mark Benford. Ihm und seinen Kollegen Janis und Demetri übergibt deren Chef Wedeck die Untersuchung, um herauszufinden, was es mit diesem weltweiten Blackout auf sich hat.
Gesehen von 18 Usern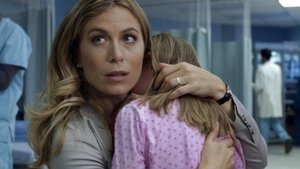 1x2 – Die weisse Dame
The FBI begin to acquire vital clues about the blackout. The web site they've established leads them to Utah and eventually to the conclusion that there were at at least two people awake during the blackout. Mark Benford is more convinced than ever that his wife Olivia's vision, that she will take up with another man, is inevitable after she meets the man, Lloyd Simcoe, while treating his son at the hospital. Olivia insists that she will never love anyone but him but Mark's attitude may turn the vision into a self-fulfilling prophecy. Demetri Noh gets more information...
Gesehen von 18 Usern
1x3 – 137 Sekunden
The FBI follow-up when a Nazi war criminal imprisoned in Munich claims to know the cause of the blackout. He also knows Agent Mark Benford by name. Benford and Agent Janis Hawk travel to Munich to interview the man and while he is prepared to share what he knows, he has only one requirement: that he be set free and allowed to return to the United States where he once lived. His information does lead the Agents to realize something very important about the blackout. Having seen his daughter alive in his future vision, Mark's friend Aaron Stark tries to get his ...
Gesehen von 18 Usern
1x4 – Der schwarze Schwan
Olivia and Bryce disagree on using a patient's flashforward in a diagnosis. Nicole returns and her flashforward is revealed.
Gesehen von 18 Usern
1x5 – Machtspiele
Mark must testify before the Senate Intelligence Committee about his flashforward.
Gesehen von 18 Usern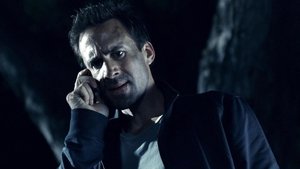 1x6 – Die blaue Hand
Mark, Demetri, and Wedeck investigate attacks on Janis and themselves. Olivia confronts Mark about his flashforward. Dylan goes missing.
Gesehen von 18 Usern
1x7 – Geister
Mark, Demetri, Gough and MI6 agent Fiona Banks investigate a Blue Hand club and its possible connection to some recent suicides. Meanwhile, Aaron receives a surprise visit from a former army buddy of his late daughter's, Demetri comes clean with Zoey about his lack of a flashforward, and Nicole helps Bryce uncover the mystery of his flashforward while volunteering at the hospital.
Gesehen von 18 Usern
1x8 – Spiel mit dem Teufel
The discovery of a person in Mark's flashforward impedes a romantic getaway with Olivia. Aaron discovers information about his daughter. Simon and Lloyd attempt to resolve a conflict, and Janis returns to the Bureau.
Gesehen von 18 Usern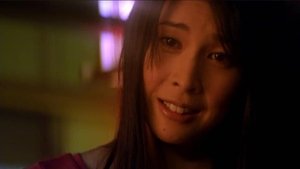 1x9 – Keiko
Bryce begins his search for the woman in his flashforward, Aaron becomes concerned over Tracy's odd behavior, Mark attempts to track down the person responsible for texting Olivia and outing his drinking during his flashforward vision, and Demetri's co-agents try to find the mysterious caller who forewarned him about his unfortunate fate.
Gesehen von 18 Usern
1x10 – A 561 984
Against Wedeck's orders, Mark and Demetri travel to Hong Kong in search of the woman claiming to know details of Demetri's fate; Lloyd tries to come clean about his and Simon's involvement in the global blackout - against Simon's better judgment -- and Zoey discovers the true meaning of her flashforward.
Gesehen von 18 Usern
1x11 – Die Offenbarung (1)
Mark is suspended from the FBI, & Demetri must partner with Agent Vogel. Mark continues his investigation into Lloyd's kidnapping while seeing a psychiatrist. Janis investigates Simon, who is trying to steal files from Lloyd's computer.
Gesehen von 18 Usern
1x12 – Die Offenbarung (2)
Mark is suspended from the FBI, & Demetri must partner with Agent Vogel. Mark continues his investigation into Lloyd's kidnapping while seeing a psychiatrist. Janis investigates Simon, who is trying to steal files from Lloyd's computer.
Gesehen von 18 Usern
1x13 – Duell der Väter
Mark continues to grill Lloyd about their phone conversation in each other's flashforward. Zoey is determined to alter Demetri's fate. Aaron investigates the link between Jericho and his daughter.
Gesehen von 18 Usern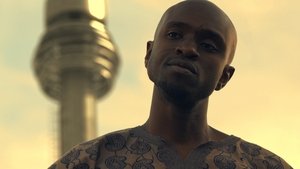 1x14 – Bessere Engel
Olivia tries to get Charlie to reveal her flashforward. Bryce talks to Nicole about his cancer. Demetri, Janis, Simon, and Vogel go to Somalia to investigate the tower Simon created and discover a person who was a part of the '91 blackout.
Gesehen von 17 Usern
1x15 – Damenopfer
Keiko searches for Bryce while Mark and Vogel plot to uncover the FBI mole.
Gesehen von 16 Usern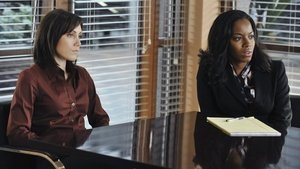 1x16 – Der geheimnisvolle Mr. Frost
Olivia and Lloyd grow closer. Wedeck helps Aaron infiltrate Jericho to rescue Tracy. Demetri moves up his wedding date after finding out more information about his murder.
Gesehen von 16 Usern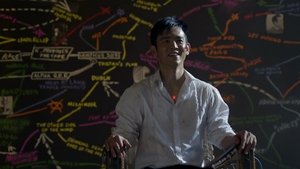 1x17 – Der Garten der sich gabelnden Pfade
The FBI attempts to track down the missing Demetri. Olivia discovers who texted her about Mark's flashforward. Alda Hertzog wants to strike a deal to tell Zoey information about Demetri's whereabouts.
Gesehen von 16 Usern
1x18 – Janis
Aaron infiltrates an Afghan village to find Tracy. Olivia finds a person who had several flashforwards. Janis tries to cover her tracks against her fellow FBI agents before they can discover her secret.
Gesehen von 16 Usern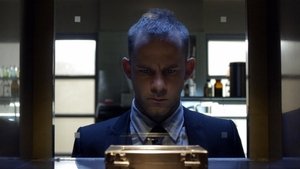 1x19 – Kurskorrektur
Demetri investigates a murderer who is targeting people that have escaped their futures, and Mark agrees to find Simon's sister. Nicole finds Keiko, the woman in Bryce's flashforward. The FBI close in on Suspect Zero.
Gesehen von 16 Usern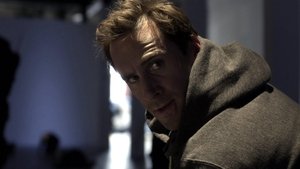 1x20 – Der Tag davor
It's April 28 - the day before the prophesized flashforward date - and as the world waits to see if their future visions will come true, Mark must do everything in his power to protect Gabriel, who is the bridge between Dyson Frost and the Global Blackout; Aaron locates his daughter's captors and puts his life on the line in order to rescue her; Janis is tasked with killing a fellow agent; and Simon comes face to face with the head of the nefarious organization that may be responsible for the blackout.
Gesehen von 16 Usern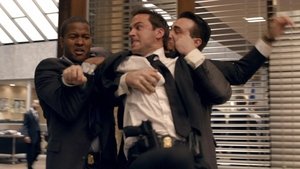 1x21 – Countdown
Mark continues his interrogation of Hellinger in a desperate attempt to find out when the next blackout will occur; Demetri must choose between helping Janis and Simon break into NLAP to stop the blackout from occurring, or turning the fugitive Simon in to the FBI; Lloyd finds the common denominator that can help him solve the complex equation he was working on in his flashforward; while Tracy fights for her life, Aaron discovers why Jericho was after her; and Nicole wrestles over her strong feelings for Bryce and what would happen if she told him she knew the whereabouts of Keiko.
Gesehen von 16 Usern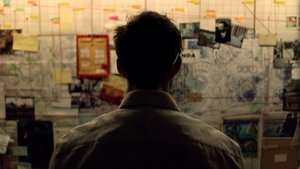 1x22 – Die Zukunft passiert
"Future Shock" is the 22nd episode and series finale of the ABC series FlashForward, originally aired May 27, 2010. Directed by John Polson and written by Timothy J. Lea and Scott M. Gimple, the episode received mixed, mostly positive reviews.
Gesehen von 16 Usern
Quelle:
themoviedb.com