1x0 – Unaired Pilot
Know what this is about? Be the first one to add a plot.
1x1 – Gesetze gegen Hassverbrechen sind was für Pussies
Jimmy and Cheech take Petey to a boxing gym to 'learn a few moves'. After Petey enters a real fight, McCool warns Jimmy the publicity could put their witness protection in jeopardy.
1x2 – Episode 2
McCool takes on extra jobs to pay back a gambling debt to Jimmy.
1x3 – Episode 3
Jimmy becomes jealous when Petey befriends a wealthy businessman. Gina convinces Theresa to pose as her mother to collect a baby bonus check.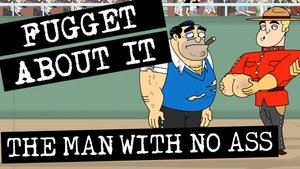 1x4 – Episode 4
Jimmy and McCool compete to prove who is the better man. Petey seeks Theresa's advice to get girls.
1x5 – Episode 5
When the mob orders a hit on Jimmy's cousin, he arranges for him to join him in witness protection in Saskatchewan.
1x6 – Episode 6
Cookie throws Jimmy out after his insensitivity crosses a line. Gina reacts with anger when her siblings won't play with her.
1x7 – Episode 7
After a near-death experience, Jimmy becomes a vigilante to make up for his past bad deeds.
1x8 – Episode 8
Jimmy and Cheech take Gina to nearby Moose Jaw to search for Al Capone's hidden vault. Theresa is rejected by a blind classmate who can't see how hot she is.
Gesehen von 1 User
1x9 – Episode 9
Petey discovers God when Jimmy sets him up with a hooker.
1x10 – Episode 10
Jimmy helps Cookie open a fortune-telling business, then has to make all her 'predictions' come true.
1x11 – Episode 11
Jimmy opens Regina's first strip joint, but is shocked when his daughter starts working there as a stripper.
Gesehen von 1 User
1x12 – Episode 12
Cookie thinks Jimmy is cheating on her when he's actually pursuing a career as a masked ice-sculptor called "Jinksy."
Gesehen von 1 User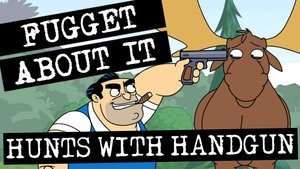 1x13 – Episode 13
After Cheech insults a Native American, Jimmy and Cheech go to a cultural sensitivity seminar. Cookie forces Gina to join Field Girls to show up a snobby neighbor.