1x1 – Episode 1
Martin Scorsese, Jane Goodall and others reflect on the power of love and the profound connections that have shaped their journeys.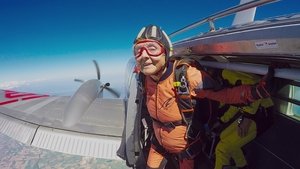 1x2 – Episode 2
What does it mean to dream? A woman revisiting her ancestors' past, an 88-year-old skydiver and a pioneer in climate science share their perspectives.
1x3 – Episode 3
Perseverance helps a South African photographer, a surfing pioneer and the mother of a freedom fighter realize their life purpose.
1x4 – Episode 4
A 90-year-old shoemaker in Vietnam, a Nigerian artist and a celebrated chef in Jerusalem help to show the dignity and rewards of hard work.
Quelle:
themoviedb.org