1x1 – Pilot
Georgia Miller arrives in the quaint New England town of Wellsbury with her daughter, Ginny, and her son, Austin, and quickly makes a big impression.
Gesehen von 7 Usern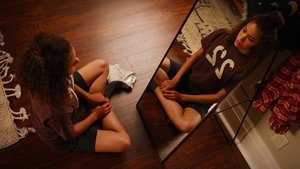 1x2 – It's a Face Not a Mask
As Ginny struggles to fit in with her new friends, she faces fallout from a night with Marcus. Georgia helps problem-solve for both Paul and Ellen.
Gesehen von 7 Usern
1x3 – Next Level Rich People Shit
During the Sophomore Sleepover, Max bares her heart, Georgia resorts to old, bad habits, and Ginny shares connections with both Hunter and Marcus.
Gesehen von 7 Usern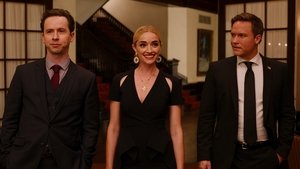 1x4 – Lydia Bennett Is Hundo a Feminist
Hunter's aloofness makes Ginny insecure. Max obsesses over a new love interest. Georgia sells Paul on an idea for a fundraiser — then has to deliver.
Gesehen von 7 Usern
1x5 – Boo, Bitch
As Ginny's popularity grows, so do her questions about her own identity. After his night out with Georgia, Paul finds he has new political competition.
Gesehen von 7 Usern
1x6 – I'm Triggered
Unplanned visitors cause headaches for Georgia and trust issues for Ginny, as more of Georgia's checkered past is brought to light.
Gesehen von 7 Usern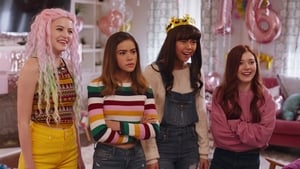 1x7 – Happy Sweet Sixteen, Jerk
On Ginny's 16th birthday, Georgia tries to smooth things over by organizing a surprise party for her — but Ginny and her friends have other big plans.
Gesehen von 7 Usern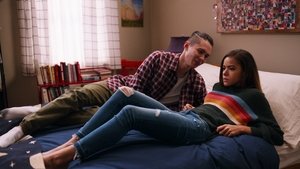 1x8 – Check One, Check Other
Ginny draws inspiration from her dad when writing an essay she hopes to submit to a prestigious contest — but the result breeds friction with Hunter.
Gesehen von 7 Usern
1x9 – Feelings Are Hard
While Ginny and Georgia both find themselves caught between two men, Max and Marcus face painful situations of different sorts.
Gesehen von 7 Usern
1x10 – The Worst Betrayal Since Jordyn and Kylie
As election day approaches for Paul, secrets start to catch up with Ginny and Georgia — and the fallout for both could be steep.
Gesehen von 7 Usern
Quelle:
themoviedb.org