1x1 – Pilot
Katie, a frustrated cable news producer, is horrified when her mom, Carol, gets an internship at "The Breakdown." Despite Katie's best efforts, Carol is instantly beloved by the entire office, including blowhard veteran anchor Chuck. But when Katie hits a roadblock while producing a big story, she realizes that maybe having a mom at work isn't such a bad thing.
Gesehen von 3 Usern
1x2 – Bear Attack
Katie tries to set workplace boundaries with Carol, but when a big story about an escaped bear lands in her lap, her mom can't help but meddle. Meanwhile, Greg tries to get Chuck and Portia to do a little friendly banter at the end of the show.
Gesehen von 3 Usern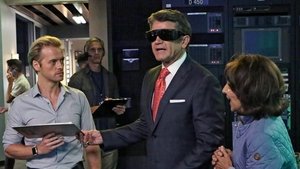 1x3 – Chuck Pierce Is Blind
Chuck is having cataract surgery and, for the first time ever, must miss a day of work. Carol, eager to shirk her overwhelming intern duties, offers to take care of him. Meanwhile, Katie is excited for a peaceful day but with Chuck gone, Greg is reluctant to be the bad guy. As a result, "The Breakdown" descends into chaos as Greg is forced to say yes to Portia, Justin and everyone else's "great ideas for the show."
Gesehen von 3 Usern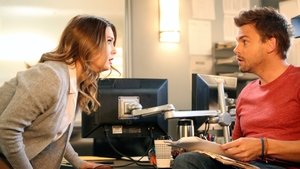 1x4 – War Is Hell
Katie's secret war reporter boyfriend, Trip, is back in town and working at the MMN offices. Despite Katie's best efforts, Carol quickly uncovers the covert relationship using a plan she stole from "Days of Our Lives". Meanwhile, Chuck, feeling threatened by Trip, is determined to return to the field. Greg and Justin support the idea until they find footage of Chuck's time as a war reporter in the '90s.
Gesehen von 3 Usern
1x5 – Snowmageddon of the Century
A huge snowstorm traps everyone in the building overnight. Meanwhile, Portia convinces Katie that Chuck's romantically interested in her; and Carol saves the day when she breaks into the offices of their competitor and steals all the morning show's wine.
Gesehen von 3 Usern
1x6 – Serial Arsonist
Katie gets an opportunity to appear on the air after a field reporter is exposed as an arsonist, leading Carol to embrace the role of stage mom. Meanwhile, Chuck tries to compose a new theme song for the show after growing jealous of Portia's creative pursuits.
Gesehen von 3 Usern
1x7 – The Red Door
Carol is excited when Chuck asks her to wait for the cable guy at his townhouse, until Chuck gives an ominous warning that tests her curiosity. Meanwhile, Portia's phone gets hacked and Katie struggles not to read her private emails.
Gesehen von 3 Usern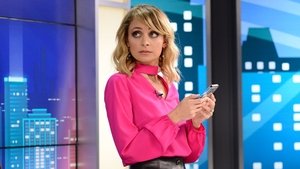 1x8 – Celebrity Hacking Scandal
Katie secretly investigates a celebrity phone hacking ring behind Greg's back. In Katie's absence, Carol falls into producing a piece on her favorite phone game, "Biscuit Blitz." Meanwhile, Chuck gets in hot water when Portia accuses him of mansplaining.
Gesehen von 3 Usern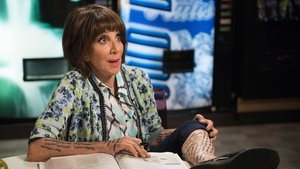 1x9 – Carol Has a Bully
Carol has a midterm she must pass in order to keep her internship. Katie needs to choose between helping her mom and focusing on her hacking story, which she can't seem to crack. Meanwhile, Greg's wealthy estranged grandmother pays a visit to the office. Chuck finds her cold and cruel, but almost immediately falls in love with her.
Gesehen von 3 Usern
1x10 – Carol's Eleven
Katie makes a huge discovery about the story she's been chasing and, with the help of Carol and the rest of the staff, concocts a scheme to get the story out. Greg struggles with balancing his conflicting loyalties to his family, co-workers and conscience.
Gesehen von 3 Usern
Quelle:
themoviedb.org