1x1 – Eine folgenschwere Bootstour
Emma, Cleo and Rikki are just three ordinary teenage girls with ordinary teenage issues, until one magical day when they're transformed into mermaids.
Gesehen von 1 User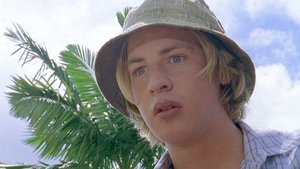 1x2 – Die Poolparty
As the girls try to keep their secret, socialite Miriam throws a pool party, and all they can do is try to stay dry.
Gesehen von 1 User
1x3 – Im Netz
For Cleo, there is only one thing worse than becoming a Mermaid: the possibility her father is illegally fishing.
Gesehen von 1 User
1x4 – Übernachtung bei Emma
Cleo convinces Emma to go ahead with her traditional slumber party, with some unexpected results.
Gesehen von 1 User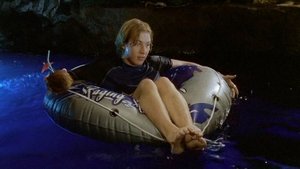 1x5 – Miss Meereskönigin
After discovering Cleo's Mermaid diary, Cleo's little sister is determined to save the Gold Coast from the 'evil Mermaids'.
Gesehen von 1 User
1x6 – Elliots geliebte Retterin
When Rikki drags Elliot from the surf Emma is worried about exposure, but Rikki is more worried about the crush he's developed.
Gesehen von 1 User
1x7 – Emma und der Vollmond
Cleo receives a mysterious warning: do not stare at the full moon, not even its reflection. Emma is more concerned about her father's surprise birthday party.
Gesehen von 1 User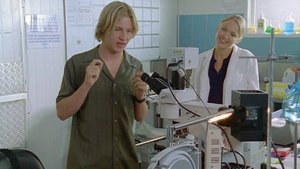 1x8 – Dr. Baywatch
Lewis gets a job as lab assistant to the beautiful Dr Denman in an effort to find more answers for the girls, but they're not convinced he can keep their secret.
Gesehen von 1 User
1x9 – Rikki macht fette Beute
When Cleo's pet fish passes away, Rikki tries to cheer her up.
Gesehen von 1 User
1x10 – Der Filmpreis
Not convinced an interview with Emma's mum will win the short film competition, Rikki decides to get some award-winning shark footage. Zane recruits Lewis to re-enact a record windsurfing run.
Gesehen von 1 User
1x11 – Duell im Wasser
Byron asks Emma to coach him for the school swimming carnival. Rikki vents her frustration at Lewis's apparent disinterest in the girls as anything other than specimens.
Gesehen von 1 User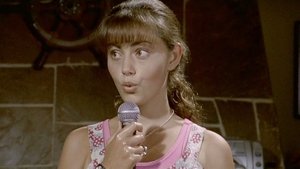 1x12 – Gesang der Sirene
The moon is full again, and Cleo feels its powerful effects, singing a siren song that has the boys all over town swooning.
Gesehen von 1 User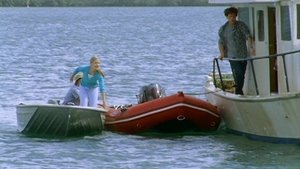 1x13 – Zanes Untergang
Emma stumbles upon the mysterious Elder who knows more about what it means to be a Mermaid than the girls themselves.
Gesehen von 1 User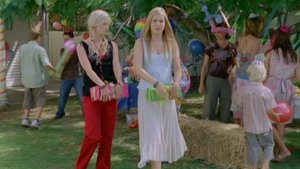 1x14 – Kindergeburtstag und Seeungeheuer
Why is Cleo so desperate to avoid celebrating her 16th birthday? Zane recruits Lewis in his hunt for the 'sea monster'.
Gesehen von 1 User
1x15 – Miriam eiskalt
Emma loves her job at the café, at least until she's left in charge of new employee Rikki, who doesn't take kindly to her authoritarian ways.
Gesehen von 1 User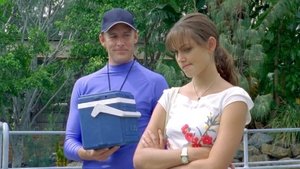 1x16 – Cleos geheimer Freund
Zane seeks assistance from Cleo in his hunt for the sea monster that saved him, which leads to her family believing that Zane is Cleo's boyfriend.
Gesehen von 1 User
1x17 – Das Virus
When a thunderstorm threatens to out the girls as mermaids, they pretend to be sick, but their lie attracts the attention of their parents.
Gesehen von 1 User
1x18 – Rikkis Vollmondnacht
The full moon is back, and this time it's Rikki's turn to fall under its sway but she loses control of her powers and flees to Mako Island.
Gesehen von 1 User
1x19 – Nerviger Besuch
Cleo's cousin Angela is a force to be reckoned with, and while Cleo's dad mistakes her for a model of maturity, she proves to be a reckless wild child.
Gesehen von 1 User
1x20 – Der perfekte Köder
Lewis enters a fishing contest, and Cleo uses her powers to help him win, but her plan backfires when Lewis is accused of cheating.
Gesehen von 1 User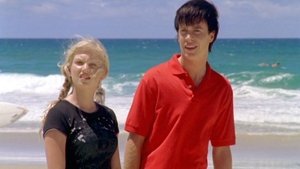 1x21 – Zane auf heißer Spur
Emma dyes her hair red, with decidedly mixed results; Zane's quest for the sea monster leads him to Miss Chatham and her old homestead.
Gesehen von 1 User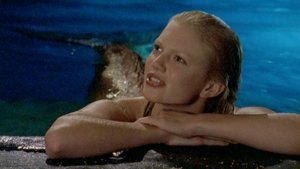 1x22 – Rikkis Geheimnis
Romance heats up between Rikki and Zane, and Cleo and Emma find out, making Cleo demand that Rikki choose between her mer-friends and her new boy.
Gesehen von 1 User
1x23 – Der Anhänger
When Rikki spies a locket with an uncanny resemblance to Miss Chatham's in a jewelry shop, Zane doesn't understand her desperate desire to possess it.
Gesehen von 1 User
1x24 – Lewis' Spezialdeo
Emma and Cleo hope that Byron and Lewis will ask them to the school dance, but Lewis is left to ponder the significance of science vs. magic.
Gesehen von 1 User
1x25 – Dicht auf der Spur
Emma refuses to accompany her family on their annual vacation; Dr. Denman's return brings Zane even closer to learning the secret of his sea monster.
Gesehen von 1 User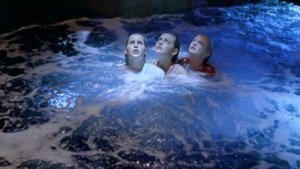 1x26 – In der Falle
Their mermaid identities no longer a secret, Cleo, Emma and Rikki must evade a trap being laid by the devious Dr. Denman.
Gesehen von 1 User
Inhalt