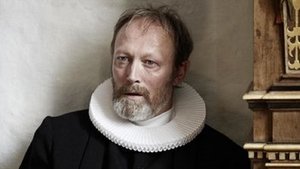 1x1 – Episode 1
In Denmark, 2017, the Krogh family have been priests for more than 250 years. Johannes, the current head of the family, is headed for the absolute top as the Bishop of Copenhagen.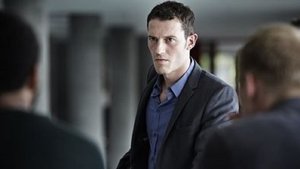 1x2 – Episode 2
Johannes realizes that his methods don't fit in to the Bishop's plans, creating friction in his relationship with Elisabeth. In the Middle East, August is struggling to find his place among the deployed soldiers, resulting in catastrophic consequences.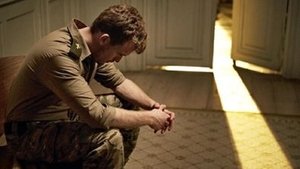 1x3 – Episode 3
A completely changed August returns home to Copenhagen - to the great bewilderment of his family, who don't understand what's going on. It isn't until the press get wind of what happened in the Middle East and an avalanche starts rolling that August confides in his father. Johannes is fighting against the bishop, who wants to optimize the operation of churches in Copenhagen by closing down those with the lowest number of visitors - including a church in Johannes' very own parish.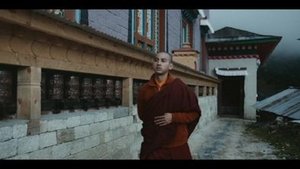 1x4 – Episode 4
A dazed and bruised Christian wakes up in a monastery in Nepal. Everything he owns has been stolen. In Denmark, August's mental state continues to deteriorate, and the anti-anxiety medicine he takes isn't working. Flashbacks from his time in the Middle East become more frequent and intense. Elisabeth discovers that Johannes has had an affair with one of his employees, and despite her otherwise open-minded understanding of Johannes' character flaws, this latest affair creates a divide between them that seems insurmountable.
1x5 – Episode 5
Christian returns home from Nepal with a completely changed outlook on life; an outlook that he sets down in writing. Johannes desperately tries to reclaim Elisabeth's love and respect, but she's finding it difficult to forgive him.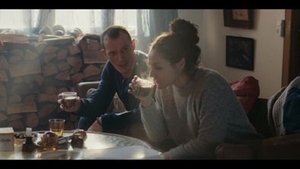 1x6 – Episode 6
Christian visits Amira in an attempt at atonement, only to discover that she has left Mark. August gradually starts returning to his old self, but he isn't yet emotionally able to resume their attempts at establishing the family that he and Emilie have previously so fervently wanted. And his formerly unconditional faith in God is still wavering. Johannes is still getting the cold shoulder from Elisabeth, and while he struggles to keep himself, as well as his church and staff on the right track, she gradually withdraws more and more from him - and closer and closer to ...
1x7 – Episode 7
The disastrous Easter lunch results in considerable changes in the inner circle surrounding Johannes. August's attempts to help a young confirmand backfire and result in a severe warning from the bishop. This makes August consider whether or not he's even fit for the Danish national church. Christian tries to make peace with Mark, but Mark is unforgiving - and this has an effect on Christian's relationship with Amira. They still collaborate on the book project, however. Elisabeth and Liv go traveling together, which makes the verger Svend really try to pull Johannes ...
1x8 – Episode 8
August starts working as a street pastor where he ends up drawn into a case of two brothers staying illegally in Denmark - both of them are rejected asylum seekers. He becomes deeper and deeper involved in the brothers' fate and does everything he can to help them. He even gets Emilie involved in the case, which, in the meantime, the police have started to show an interest in. Elisabeth takes a break from her relationship with Johannes and tries moving in with Liv. But as the two of them start sharing everyday life, Elisabeth begins having doubts about her choice. ...
1x9 – Episode 9
With Amira's help, Christian buys his own apartment. The great love of his youth, Nanna, shows up and tells a story that further cements the already poor relationship between Johannes and Christian. Christian's relationship with Amira is also put to the test. Elisabeth is deeply divided between Johannes and Liv, who wants Elisabeth to come with her to Berlin. And everything suddenly culminates for Elisabeth.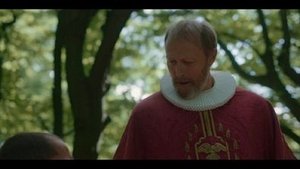 1x10 – Episode 10
The grand traditional Pentecost service at Johannes' Lindegard Church is attended by a pre-eminent guest, the bishop of Copenhagen, as well as a range of priests that Johannes is head of. It finally seems that Johannes has normalized his relationship with the bishop and his colleagues.
Quelle:
themoviedb.org