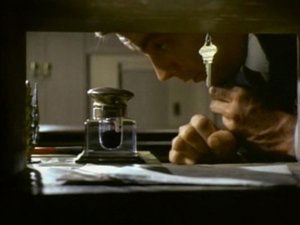 1x1 – Eine Chance für den Playboy
Master thief Alexander Mundy is paroled from prison by SIA special agent Noah Bain in order to steal for the United States government on special occasions.
1x2 – Ein Millionär hat's schwer
Mundy is tasked with going to a small European state who's only source of income is its casino. Soviet infiltrators are attempting to steal the states crown jewels as a way of forcing the casino to close. Mundy must try and stop the robbery from happening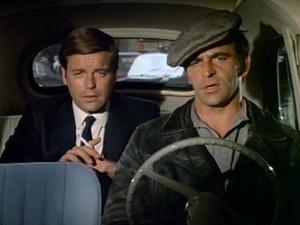 1x3 – Abenteuer am Schwarzen Meer
Mundy needs all of his skills and talents to get a female defector safely out of enemy territory.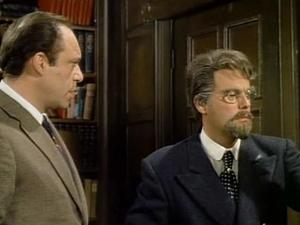 1x4 – Empfang in der Botschaft
Mundy is tasked with infiltrating an embassy of a nation unfriendly to the United States. His job is to recover a list of enemy spies, unfortunately the Embassy staff know they are a high value target and have taken steps to stop an intrusion.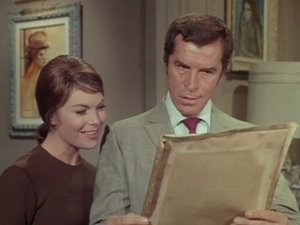 1x5 – Falsche Engel
Mundy steals a famous Da Vinci painting, and arranges a buyer. To maximize his profits he arranges for a counterfeiter to produce a copy of the painting.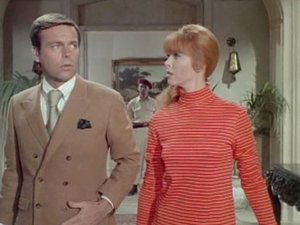 1x6 – Alles nur Design
Mundy must infiltrate a small Middle Eastern nation that is taking agricultural equipment supplied by the State department and reselling it for weapons. Once in, Mundy has to figure out a way the short circuit the deal.
1x7 – Der Dieb als Spion
Mundy has to find a way to steal a shipment of Baltic furs that have valuable information about ICBM designs sown into them.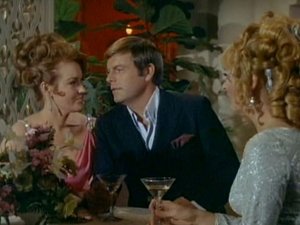 1x8 – Champagner für die Damen
Sensitive plans for a new weapon are stolen, and after the best agents in the government fail to locate them back Mundy is called. What seems like an easy job becomes complicated when it is realized the plans have been micro dotted
1x9 – Streit in der Königsfamilie
The Prince of an Asian country is visiting the US. There are concerns that an assassination attempt could happen. Mundy is asked to join the prince's house hold and try and spot any potential threats
1x10 – Jedes Täubchen ziert einen Ring
Mundy's mission to retrieve a microfilm capsule leads him from an eccentric spy in a communist prison to a beautiful ambassador's wife with a cameo ring marked confidential.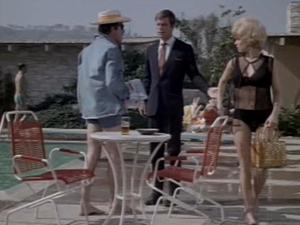 1x11 – Wie klaut man ein Schlachtschiff?
A U.N diplomat is suspected of stealing NATO plans and trying to sell them. Mundy must search the man's extensive house and try to recover the documents.
1x12 – Es tritt auf: Noah Bain
Mundy is briefed to attempt to steal a new generation of optical lens from a Soviet science institute. At the last moment he is injured and Noah has to step into his shoes, with Mundys coaching.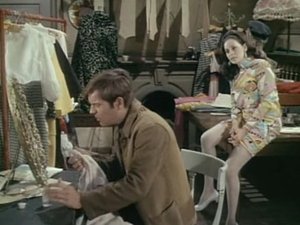 1x13 – Die Radomir-Affäre
While escaping across the border with his family, the ten year-old daughter of a scientist is captured, and being held against him for his return. Al Mundy to the rescue.
1x14 – Ein unscheinbarer Schatz
The SIA stages an elaborate ruse to perpetrate Al's 'defection' to the Eastern Bloc; he is tasked to steal something, but doesn't know what; It takes his deductive talents to figure that out, before he can successfully pull off the job.
1x15 – Bube, Dame, König, Reichsapfel
Noah orders Alexander Mundy to return a royal orb after a rich and beautiful jet-setter lifts it from its display case on a drunken whim. Little does anyone know that the orb holds an explosive surprise.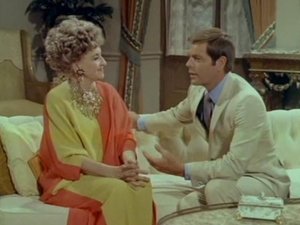 1x16 – Heiße Memoiren
Noah sends Al to break into a duchess's villa, not to steal her jewels, but the manuscript of her memoir.