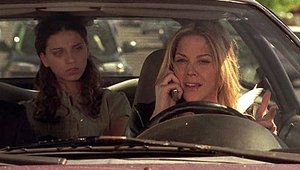 1x1 – Pilot
During the course of her birthday, US Marshal Mary Shannon tries to find out how a mob hit-man's son under her protection in WITSEC became one of the victims in a double homicide.
Gesehen von 3 Usern
1x2 – Hoosier Daddy
Mary protects a 10-year-old witness from being returned to his father, but as the story unfolds learns new information about the boy she's protecting.
Gesehen von 3 Usern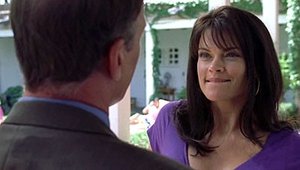 1x3 – Never the Bride
Diamond thief, bigamist, and con-artist Teri Ranzino (aka Trudy Wainright, Tenley Bishop, Toni Denard, Tress Stevenson), is put into Witsec after stealing 10 million dollars in raw diamonds from her latest clueless husband/mark, getting arrested by the FBI, agreeing to divulge the whereabouts of 20 million dollars worth of illegal conflict diamonds, and giving up the identities of the men conspiring to sell them. After settling in to her new life, the now-Trenna Morris, find a new rich man to marry, claims she really loves this one, and ropes Mary into being a ...
Gesehen von 3 Usern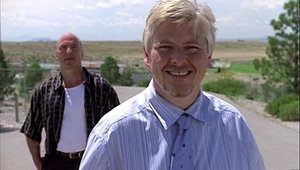 1x4 – Trojan Horst
Horst Vanderhoff, who reportedly works for a high-priced contract killer, gets popped by the F.B.I. negotiating a hit. With promises of delivering the boss, Lola, he goes into Witsec. While transporting Horst, Mary and Marshall are ambushed in the middle of nowhere, Marshall is shot, but they manage to force the would-be killers to retreat. Finding an abandoned building, they take cover and prepare to defend themselves when the assassins return at nightfall to finish the job.
Gesehen von 3 Usern
1x5 – Who Shot Jay Arnstein?
After setting her cheating, art thieving husband up for the F.B.I., Marci and Jay Allen (now Arnstein) are placed into WITSEC, because the art smugglers/fugitives Jay worked with, are still at-large. As retaliation for his wife's betrayal, and as part of his deal with the D.O.J., Jay insists on bring his mistress into the program as well. Unfortunately for him, after six months, he tries to turn over a new leaf by getting Mary to re-relocate his mistress, Kay, moments before she shows up drunk at an art show, exposing Jay's secret to his wife. Shortly afterwards, Jay ...
Gesehen von 2 Usern
1x6 – High Priced Spread
10 years earlier - Following a street basketball game, and free-throw practice, orphaned Scott Worley and his baby brother Chris, witness the execution of one bookie by another, followed by threats of "You know what happens to snitches". Testifying landed them in the program as Marshal Mary Shannon's first protectees. Present day finds Scott owning an auto-repair business, and young Chris as a rising basketball star in college. Mary soon discovers that Chris has developed a serious gambling problem and is in thirty-thousand deep with his bookie. Unable to pay the debt...
Gesehen von 2 Usern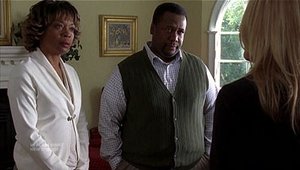 1x7 – Iris Doesn't Live Here Anymore
When teenager Iris McBride witnesses her boyfriend, Lawrence, being shot by a member of a violent Hispanic gang, she and her family must enter WITSEC to prevent retaliation for her planned ID and testimony. Iris's arrogant father, Dr. McBride, now Dr. Morris, goes ballistic, refusing to accept his forced circumstance, making life difficult for his family and the Marshal's alike. Fed up with his new lifestyle that he feels is beneath him, he tries to make his wife choose him, and their old life, over his daughter. Overhearing her Father's plan to leave the program, ...
Gesehen von 2 Usern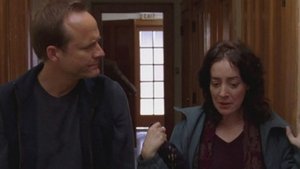 1x8 – Don of the Dead
Donald Ferguson, who's under Mary's watch, dies in a suspicious car accident and it is up to Mary and Marshall to find out if it was just an accident or if it has something to do with the O'Connor family from his old life when he was known as Donald Fraser. Meanwhile, Brandi continues to flirt with Raphael despite Jinx warning her not to.
Gesehen von 2 Usern
1x9 – Good Cop, Dead Cop
Over a year earlier, Mary had a tryst with an ex-cop/witness from Chicago, who is now being accused of murdering a cop in Albuquerque...also a former officer from Chicago. Mary and Marshall work to prove his innocence.
Gesehen von 2 Usern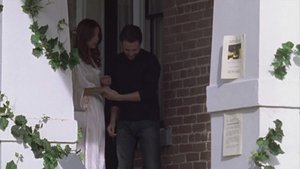 1x10 – To Serge with Love
Two witness protectees, Tasha and Sergei, in the program for two unrelated cases, meet accidentally through a dating service, and discover each others' secret when Tasha catches Mary and Marshall at Sergei's house. Tasha and Sergei fight to stay together, until Mary discovers Sergei's enterprising new www.side-line, staring clueless, naked Tasha. Brandi boyfriend, Chuck, arranges a drug-buy for the methamphetamine she has been holding for him, with a man named "Spanky". When Brandi discovers an infant in the hotel bathtub of Spanky's front-team, Russell and Rachel, ...
Gesehen von 2 Usern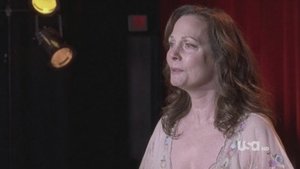 1x11 – Stan by Me
Mary is abducted leaving a studio where her mother, Jinx, is auditioning for a musical, by blundering drug thugs who think she is Brandi, who really has stolen their drugs... twenty pounds of pure Meth. Brandi's New Jersey boyfriend, Chuck, is abducted by the thugs as well, after the drug dealers shoot and kill two F.B.I. agents in Chucks home, who had arrested him, and arranged to place him into WITSEC for his testimony about the drug ring. With precious few clues to go on, the Albuquerque P.D., the F.B.I., and the Inspectors for WITSEC forge a joint task-force to ...
Gesehen von 2 Usern
1x12 – A Fine Meth
The family regroups after Mary's ordeal; Marshall & Stan deal with Spanky.
Gesehen von 2 Usern
Quelle:
themoviedb.org