1x1 – Episode 1
In the wake of her 29th birthday, Issa reflects on her life and relationship choices.
Gesehen von 2 Usern
1x2 – Episode 2
Issa struggles with her feelings about Lawrence, work, and her life.
Gesehen von 2 Usern
1x3 – Episode 3
Issa and Lawrence try to move past their issues at home; Issa deals with doubts from her colleagues; Lawrence gets a reality check from a headhunter; Molly introduces Jared to her friends.
Gesehen von 2 Usern
1x4 – Episode 4
Issa turns to Daniel for help during Career Day; Molly finds herself in a tough position at work; Lawrence bonds with a surprising confidante.
Gesehen von 2 Usern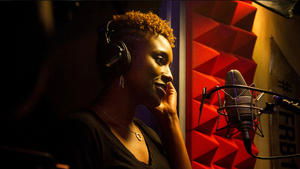 1x5 – Episode 5
Issa searches for a way to get her open mic video taken down; Issa reconnects with Daniel; Lawrence faces questions about his future with Issa; Molly invites her "perfect guy" to a coworkers engagement party.
Gesehen von 2 Usern
1x6 – Episode 6
Issa tries to keep things together while hiding her guilt; Lawrence gets serious about his commitment to Issa; Molly embraces a new relationship.
Gesehen von 2 Usern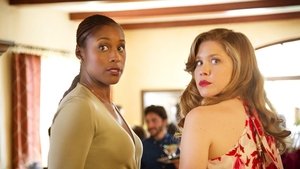 1x7 – Episode 7
[HBO] HD. 'Real as F**k.' (Season One) Issa deals with drama at a work fundraiser; later, she clashes with Molly over life choices.
Gesehen von 2 Usern
1x8 – Episode 8
A girls' trip finds Issa and Molly in close quarters, while Lawrence vents with his boys.
Gesehen von 2 Usern
Quelle:
themoviedb.org