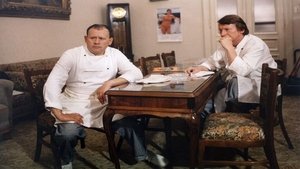 1x1 – The Mystery of the Lizard Men
A foreign power uses the Sargasso Sea to conduct laser experiments and employs "lizard men" to scare away potential interlopers.
Gesehen von 1 User
1x2 – Arctic Splashdown
A rocket malfunctions and crashes in the Arctic. Dr. Benton Quest is dispatched to find the rocket but must contend with operatives of a hostile foreign power whom are seeking the same thing he is.
Gesehen von 1 User
1x3 – The Curse of Anubis
A plot to frame Dr. Quest for the theft of a national Egyptian treasure awakens an ancient mummy to dog the steps of the true culprits.
Gesehen von 1 User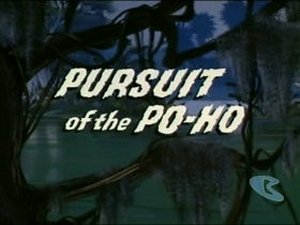 1x4 – Pursuit of the Po-Ho
To save Dr. Quest and his friend from a ritualistic sacrifice to a native fire god, Race must convince savage tribesmen that he's their water god, that he's powerful, and that he's angry.
Gesehen von 1 User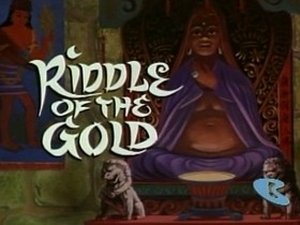 1x5 – Riddle of the Gold
The Quest family goes to India to investigate the source of fake gold, but Dr. Zin is determined to stop them.
Gesehen von 1 User
1x6 – Treasure of the Temple
Tomb raiders give Quest's party a hard time on a South American government-sponsored expedition to assess a remote lost city.
Gesehen von 1 User
1x7 – Calcutta Adventure
Home movies from India reminds the Quests how Hadji came to join their group back when Dr. Quest had dealings with a secret nerve gas factory in the snowy Himalayan mountains.
Gesehen von 1 User
1x8 – The Robot Spy
As Dr. Quest works on an revolutionary new weapon, Dr. Zin sends an advanced and unstoppable spider-like robot to examine it.
Gesehen von 1 User
1x9 – Double Danger
While Dr. Quest scouts Thailand for hallucinogenic plants, Race is secretly replaced by a lookalike enemy agent seeking Benton's formula.
Gesehen von 1 User
1x10 – Shadow of the Condor
The Quests make an emergency landing in the Andeas where a German World War I ex-fighter pilot wants to take on and kill Race in an aerial dogfight.
Gesehen von 1 User
1x11 – Skull and Double Crossbones
When the Quests discover sunken treasure, they're taken prisoner by local pirates.
Gesehen von 1 User
1x12 – The Dreadful Doll
Voodooism is held responsible for all but one last owner deserting plantations on Tanaiga Island, but Dr. Quest believes drugs are more responsible than mysticism.
Gesehen von 1 User
1x13 – A Small Matter of Pygmies
In the jungles of Brazil, Hadji, Jonny, Race and Bandit get on the bad side of a tribe of angry and relentless pygmies after saving their human sacrifice from death.
Gesehen von 1 User
1x14 – Dragons of Ashida
The Quests visit an old colleague, an esteemed biologist who now turns out to be an insane breeder of vicious monster lizards.
Gesehen von 1 User
1x15 – Turu the Terrible
Dr. Quest heads up the Amazon to the Land of the Turu in pursuit of high grade trinoxite, a new metal essential to the space program, unaware that "Turu" is a live pteranodon guarding the deposit.
Gesehen von 1 User
1x16 – The Fraudulent Volcano
The atypical behavior of a volcano catches Dr. Quest's interest, initially unaware that it's the latest weapon project of Dr. Zin, protected by sharpshooters on hovercrafts.
Gesehen von 1 User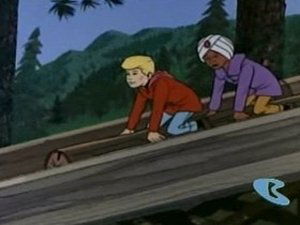 1x17 – Werewolf of the Timberland
In the Canadian woodlands, the Quest team encounters French-Canadian smugglers as well as a Native American guardian and his canid companion.
Gesehen von 1 User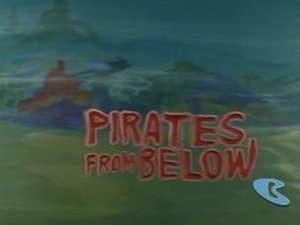 1x18 – Pirates from Below
Foreign agents hijack Dr. Quest's new Underwater Prober, taking Race, Jonny and Bandit prisoner.
Gesehen von 1 User
1x19 – Attack of the Tree People
Marooned after a boat fire, Jonny, Hadji and Bandit are taken in by friendly island apes. Two poachers, hearing of a reward for their return, seek to profit by turning the Quests' misfortune into a ransom demand.
Gesehen von 1 User
1x20 – The Invisible Monster
A fellow scientist accidentally creates living energy that only lives to feed on more energy, including that from living organisms. The Quest party answers his plea for help.
Gesehen von 1 User
1x21 – The Devil's Tower
In Africa, the Quest party is threatened by a psychopathic German war criminal and his obedient troop of all-male Neanderthals.
Gesehen von 1 User
1x22 – The Quetong Missile Mystery
Someone goes to great lengths to keep activities in the Quetong swamp lake area private. Dr. Quest gets involved when asked to determine why local fish are suddenly starting to make area fishermen sick.
Gesehen von 1 User
1x23 – The House of Seven Gargoyles
En route to a Norwegian castle, Jonny can't get the others to believe he saw a periscope following their boat through the fjord, then later seeing a stone gargoyle move.
Gesehen von 1 User
1x24 – Terror Island
A mad scientist's sloppy handling of growth bacteria results in giant animals running amok. He abducts Dr. Quest to ensure his help, forcing Race to turn to an old friend to find him.
Gesehen von 1 User
1x25 – Monster in the Monastery
Dr. Quest's surprise visit to his friend Raj Guru in the high Himalayas of Nepal coincides with a storm having driven the yeti from the mountain into the old palace nearby, or so it would seem.
Gesehen von 1 User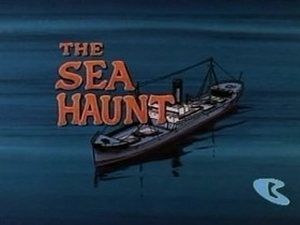 1x26 – The Sea Haunt
The Quests land themselves smack dab in the heart of a seafarer's fantastic and nightmarish yarn, complete with a ghost ship, a prowling sea monster, a hold full of coffins, and hidden treasure.
Gesehen von 1 User