1x1 – Ein falsch gefalteter Fallschirm
The Protectors are three independently wealthy private detectives - American Harry Rule, living in London, Caroline who was married to an Italian Count and Paris-based art expert Paul Buchet. They are approached by Freddie Reiwald, a scientist working on a means of perfecting synthetic gold, whose four colleagues have all died in mysterious circumstances. Freddie is about to perform a stunt parachute jump with a man called Ransome, and the killers have abducted Ransome's girl-friend, threatening to murder her unless he lets Freddie die. The Protectors must find her ...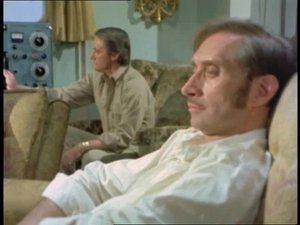 1x2 – Fluchthilfe
The Protectors are hired by millionaire business man Bela Karolian to spring his younger brother Sandor, who was imprisoned on trumped-up charges. Although the prison break is successfully accomplished it becomes apparent that Bela only wants Sandor back for one reason - to kill him and thereby stop him from exposing his elder brother as a large scale drug dealer.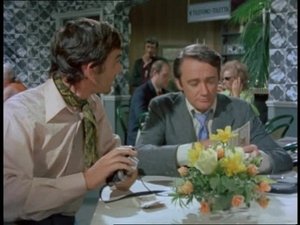 1x3 – Rom sehen und sterben
A senator investigating organized crime in Rome, with a view to catching gang boss 'Il Gufo' or The Owl, is abducted and on release planted with photos which will incriminate him. The only witness to the abduction is an elderly blind man. Caroline goes in search of him but finds herself face to face with Il Gufo himself.
1x4 – Tödliche Wette
Brad Huron has made a bet with his friend - that he will be able to vanish off the face of the earth and nobody will be able to detect his whereabouts. He asks the Protectors to help him accomplish this but Harry refuses. Caroline, however, is keen to prove a point and goes on the run with Brad. Then Brad's father tells Harry that his son is a dangerous paranoiac with murderous tendencies and Caroline is in danger.
1x5 – Staatsstreich und Damenwahl
President Medina has come for urgent medical treatment in the Mediterranean and his wife fears that his political enemies will use the opportunity to abduct him. Harry arranges for decoys to impersonate the president and his wife whilst Medina is smuggled ashore secretly but clearly somebody has got wind of the plan as the ambulance carrying Medina to hospital is hi-jacked.
1x6 – Alte Liebe rostet doch
In investigating the brains behind a plot to overthrow an island government, the Protectors are joined by Jim Palmer, an old flame of Caroline. He suspects the chief plotter is night club owner Adam Markos on whose premises guns are found but Harry believes that Jim is leading Caroline in the wrong direction and has his own suspicions as to the true culprit behind the plan.
1x7 – Das Schweizer Nummernkonto
The West German government ask the Protectors' help to trace the mysterious benefactor providing pensions for five former Nazis. Prime suspect is wealthy Hans Keller and Caroline intercepts a letter from him, bearing only the words The Quick Brown Fox Jumped Over the Lazy Dog. This proves to be a code leading to the source of the pensions but Keller abducts Caroline before she can get there.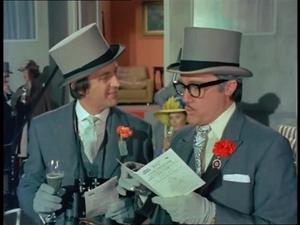 1x8 – Diese Gauner
Caroline's friend Irena is swindled out of the possession of a twelfth century icon by Alan Sutherland, a suave con-man who preys on women. Caroline buys back the icon at an auction and, joined by Harry posing as a millionaire, they devise a con trick of their own to play on Sullivan, which involves his putting up eighty five thousand pounds of his own for possession of a supposedly priceless ring.
1x9 – Beamtenkorruption
Whilst being engaged to protect Frank Dilling, a vital witness in a corruption case, Harry and Caroline are involved in a car crash. Harry wakes up in hospital, where he visited by a police inspector, who asks him about Dilling's location so that the police may guard him. However the whole situation has been manufactured and the man is a bogus cop, anxious to silence Dilling and Harry must go after him and stop him.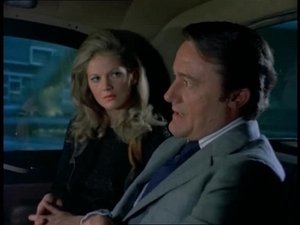 1x10 – Selbstjustiz
Harry is the target of a failed assassination attempt by Kate Lindermann, whose gangster father he helped bring to justice and who died in prison. She believes her father was innocent and that Harry framed him. In order for her to learn the truth, Harry arranges for Kate to meet two former associates of her father, only to discover that the so-called attempt on his life was a set-up and he has been led into a trap.
1x11 – In fremden Diensten
The Protectors are assigned to locate Professor Schelpin, a scientist who has defected from Russia to the West. In fact he surfaces at a conference where he declares his intention to demonstrate the evils of germ warfare, before disappearing again. The Protectors discover that he has a phial of germ warfare toxin, which he plans to release on the anniversary of the Hiroshima bombing and must be stopped.
1x12 – Doppeltes Doppelspiel
Paul is taken prisoner by a crook named Charlie, who connects him to a time bomb, which he will detonate unless Harry and Caroline steal a consignment of valuable jewels for which they are acting as couriers. A reluctant Harry makes the switch of the packet of jewels but, arriving at Paul's prison, finds Charlie dead and the bomb still ticking.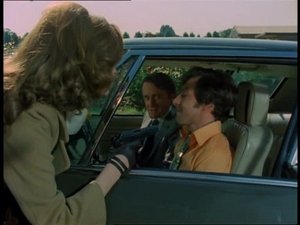 1x13 – Karambolage
On the trail of runaway Susan Crediton, the Protectors find that she is involved in a strange numbers game, taking down the registration plate numbers of cars, one of which is owned by Laurence Savage, a noted heart surgeon. The cars are used to smuggle heroin and, after trailing Savage, Harry arrives in Spain to confront the boss of the organization.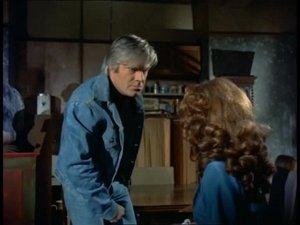 1x14 – Episode 14
Caroline is taken prisoner by escaped murderer Colin Grant, a man whom she helped to imprison. She is taken to Grant's hide-out where he has assembled a mock court-room, with himself as prosecutor and cardboard cut-out figures as jurors to decide if Caroline deserves to live. As the other Protectors hunt for her, she comes to see that Grant is playing out the events of the death of his mother, the cause of his insanity.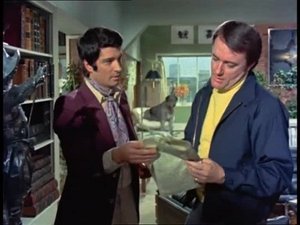 1x15 – Leibwächter für einen Toten
The Protectors are asked to keep a watch on the body of recently deceased robber Ralph Corder, in the hopes that the news of his death will flush out his former associates. Indeed two of them, Robard and Mason, turn up, to convince themselves that Corder is actually dead, Robard actually approaching Harry for the news. Mason is photographed with a hidden camera, entering Corder's house and both men are trailed by the Protectors to lead them to the loot.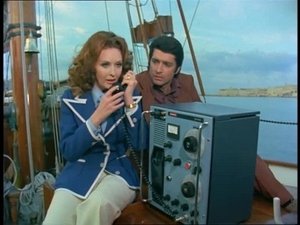 1x16 – Blut ist ein ganz besonderer Saft
Investigating a suspicious death in North Africa Harry is mistaken for a drug smuggler and asked to take a consignment to Malta. Here he learns that the operation is organized by Australian James Leroy Mallory, who is also running an illegal trade in blood plasma. Harry is joined by Caroline, who poses as a client in order to meet Mallory. Unfortunately he discovers who she is and the other Protectors have to come to her rescue.
1x17 – Von der Mafia verfolgt
Following the murders of two members of the Protectors in New York and Japan and an attempt to kill Paul, it is apparent that somebody is out to eliminate the Protectors organization. Next, Harry is abducted by the henchmen of Jason Howard, who is the man behind the killings. He is taken to a factory owned by Howard, where he is told that he will be crushed to death unless he supplies the names and locations of all members of the Protectors.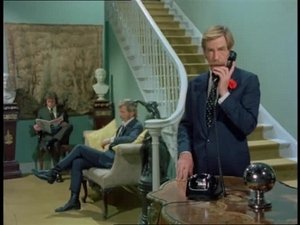 1x18 – Fingerabdrücke lügen nicht
The Protectors are out to rescue Bennett, a Canadian agent in possession of American-Canadian defence plans, who has been captured by the Russian Shkoder and taken to a clinic in Paris. After faking a car accident the Protectors gain access to the clinic and locate Bennett. However they must work out if it is Bennett himself or a Russian decoy made to resemble him through the use of plastic surgery.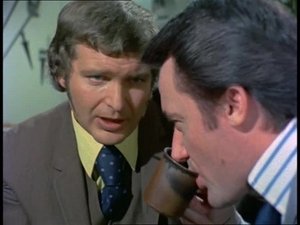 1x19 – Pilot ohne Flugerfahrung
In a story which unfolds in reverse, Harry is alone on an unpiloted plane and we see how he got there. He was abducted by Colin Foster, who blames Harry for his brother's death. Foster flew the plane to take-off but then he parachuted out, leaving Harry, who has no pilot skills, to require Paul's on the ground assistance to talk him down.
1x20 – Der Doppelgänger
The Protectors are involved in ling gang but it all goes wrong. The gang escapes and Paul is left temporarily blinded. The gang, aware of Harry's association with Paul, employ Vickers, another American, to impersonate him in order to get the sightless Paul to give him as much information as he can about the Protectors, in particular Caroline.
1x21 – Die Revolution fällt aus
Harry is appointed as the bodyguard for a visiting Middle Eastern president but his ex-wife Laura turns up in a frantic state. The president's political opponent Kahan has had the Rule's son Johnny kidnapped and he will be harmed unless Harry shoots the president. A charade follows in which Harry appears to do as he is ordered and Caroline then kills Harry.
1x22 – Episode 22
Harry is celebrating his birthday at Caroline's house but whilst she is out shopping, an injured fugitive turns up. He is Douglas Perston, a South American diplomat being pursued by his political rivals, who intend to kill him. In protecting him Harry also becomes the hunted so it is a good job that Caroline gave him a shotgun as a birthday present.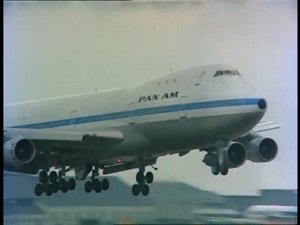 1x23 – Zeugin mit Vormund
Club owner George Dixon asks the Protectors to guard his niece Chrissie, the key witness in a murder trial after a killing at his club. However she is less than keen to be protected and when she disappears and is linked to a bullion robbery, two of whose perpetrators are shot, her relationship with the third man is called into question.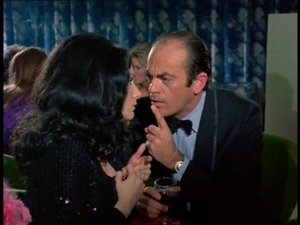 1x24 – Des Pudels Kern
Ditzy American tourist Linda McCall is on holiday in Malta when her pet poodle is stolen. The thieves are Felix Da Costa and his girlfriend Mary Laroche who intend to use the dog in a plan to smuggle a secret microfilm off the island. However, by the time that Linda has enlisted Harry's help in retrieving her pooch, the dog has swallowed something that makes it the centre of an island-wide dog hunt.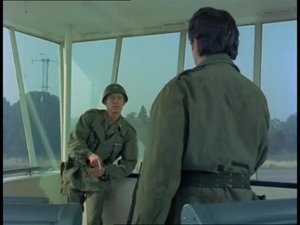 1x25 – Episode 25
Unhinged by his experiences fighting in the war in Vietnam, Colonel John Hunter goes berserk at a disused air-base, killing security men whom he imagines to be the Vietcong. Whilst the police want to shoot him, his wife asks Harry, who knew him, to don an American uniform and talk him into giving himself up. However Hunter's deranged state of mind puts himself and Harry in jeopardy.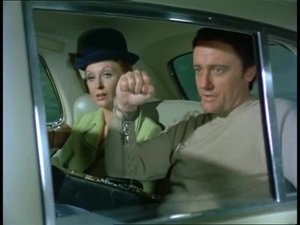 1x26 – Ein explosiver Koffer
In Rome Harry and Caroline are approached to deliver a case to Prince Carpiano at his villa but its contents are such that they have to fight off two attempts to obtain it. Then they realise that it is carrying a bomb; they have been used as decoys whilst another courier takes the genuine article to the prince. In fact its contents are the funding for a proposed right wing coup devised by the prince. The Protectors must stop him.
Quelle:
themoviedb.org