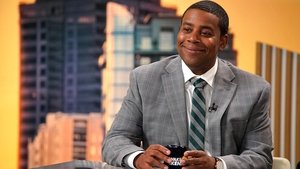 1x1 – Episode 1
Kenan thinks he's adjusted to life as a busy single parent, but after everyone confronts him about denying his grief, he realizes it's time to make some changes; Gary thinks it's time for Rick to move out of the house.
1x2 – Episode 2
Kenan, Rick, and Gary go to great lengths to uncover what they think is a deep, dark secret Cori was hiding; Mika believes the morning show should cover more hard-news stories.
1x3 – Episode 3
Kenan struggles with his increased work schedule when "Wake Up With Kenan!" adds a fourth hour; Rick encourages Kenan to get tough and say "no" more often; Gary suspects that Tami has her eye on Kenan's job and takes matters into his own hands.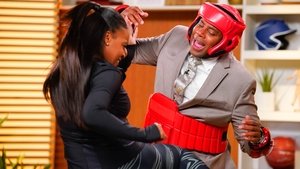 1x4 – Episode 4
With Gary's encouragement, Kenan agrees to get back into the dating world slowly through flirting. Rick takes Aubrey and Birdie for a spa day and can't help but join in.
1x5 – Episode 5
When Kenan's former boy band mate comes to town, Kenan questions whether Gary is providing adequate management.
1x6 – Episode 6
Kenan has some odd encounters with a squirrel that he believes might be Cori's spirit. Rick and Gary think they've missed Kenan's birthday and try to organize an impromptu surprise party.
1x7 – Episode 7
When Kenan's mom, Bobbi, comes for a visit, it's apparent she's developed a new sense of independence and Kenan finds himself competing for her attention.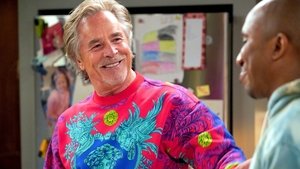 1x8 – Episode 8
Mika is determined to use the show's annual "Wednesday's Gal" wedding segment to generate desperately needed advertising revenue for the station. With love in the air, Kenan contemplates his romantic future.
1x9 – Episode 9
When the teachers go on strike, everyone must pitch in to keep the kids occupied; Rick sets up a unique schoolroom in the morning-show conference room.
1x10 – Episode 10
Kenan, Rick, Gary, and Mika prepare the girls for the annual Atlanta Hair Show, but Kenan feels pressure because it was one of Cori's favorite events; Cori's mother visits for the event; Gary secures a sitcom offer, but Kenan must contemplate a move to L.A.
1x11 – Christmas Show
As the team prepares for the annual Holiday Spectacular, Kenan is upset when Gary pursues a new client, Rick attempts to unseat Tami as the leader of the band and Mika feels her work is unappreciated.
Quelle:
themoviedb.org