1x1 – Level 5
Weltraum-Kopfgeldjäger John erhält den Auftrag, seinen Bruder zu töten.
Gesehen von 6 Usern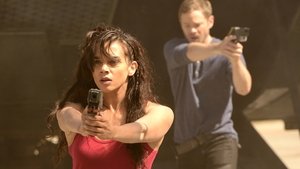 1x2 – Mission Sugar Point
D'Avin und Dutch suchen in einer ausgebombten Stadt nach einer Geisel.
Gesehen von 6 Usern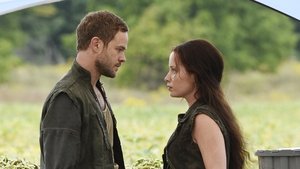 1x3 – Tödliche Ernte
D'Avin muss einen Psychotest bestehen, um auch ein Killjoy zu werden.
Gesehen von 6 Usern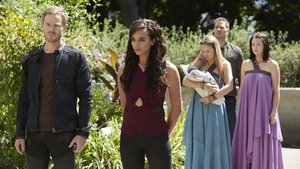 1x4 – Das Gefäß
The Killjoys find their real rhythm as a trio while protecting a group of gorgeous Surrogates under siege in a badlands fortress. It's a manic, bullet-riddled ride to get to safety, while negotiating the ugly side of Qreshi politics.
Gesehen von 6 Usern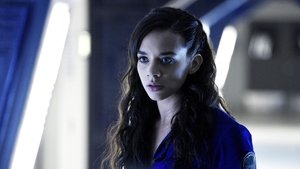 1x5 – Systemfehler
An easy salvage job on an abandoned ship takes an insidious turn when the Killjoys are trapped aboard, in a tense, terrifying standoff that forces them to confront their own darkest secrets.
Gesehen von 6 Usern
1x6 – Big Joe
Top Killjoys from around the Quad are pitted against one another in a race to find Big Joe, a legendary Killjoy gone rogue. But Khlyen is determined to find Big Joe for his own shadowy purposes, and pressures Dutch to get to him first. Meanwhile, with Dutch gone, John and D'avin are forced to team up with an old nemesis.
Gesehen von 6 Usern
1x7 – Die Mensch Maschine
The Killjoys' continuing quest to uncover the mystery behind D'avin's missing memories leads them to an underground black market, triggering a shocking incident that will haunt the team.
Gesehen von 6 Usern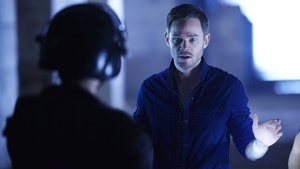 1x8 – Tödlicher Regen
As a result of a toxic "Black Rain" storm over Westerley, John and Pawter are pulled into the tunnels under Old Town, where they are coerced into participating in a dangerous criminal operation. Meanwhile, Dutch and D'avin find themselves trapped together on Lucy, where a transfer warrant forces them to confront the emotional fallout from the events with Dr. Jaegar.
Gesehen von 6 Usern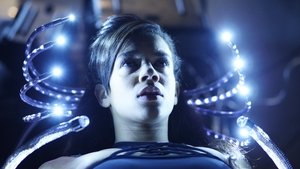 1x9 – Geliebter Feind
Dutch and John finally turn the tables on Khlyen by using his own advanced technology to track him down - only to discover the shocking truth behind his presence in the Quad, leaving Dutch to wonder: was she ever really free?
Gesehen von 6 Usern
1x10 – Fluchtgeschwindigkeit
Tensions on Westerley boil over when the Company arrests a friend close to our Killjoys. As peace in the Quad hangs in the balance, our Killjoys are finally compelled to choose a side.
Gesehen von 5 Usern
Quelle:
themoviedb.org