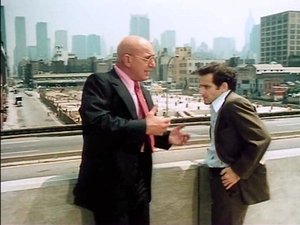 3x1 – Die Abmachung (1)
When local and federal officers want to catch a loan shark, Kojak persuades a boyhood friend to go undercover as part of a deal to dismiss a case pending against him. Pressure mounts as the Feds renege on providing funds and the loan shark sends muscle. Kojak feels responsible and, when a bombing occurs, sets a trap for the killer.
Gesehen von 2 Usern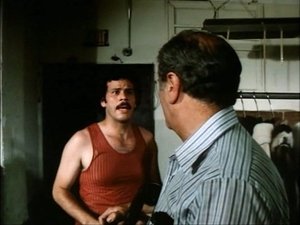 3x2 – Die Abmachung (2)
Rick Daly is a young, trigger-happy cop with good intentions to help people. In response to a knife-killing, he is too quick on the trigger and winds up killing a preteen boy. Kojak attempts to shield Daly when the public reacts, demanding revenge, but gets suspicious when cracks appear in Daly's story. Now the tables are turned; the cops feel Kojak is persecuting Daly. When the guy is found who Daly was pursuing, Kojak confronts Daly on the roof where the shooting occurred to nail down the truth.
Gesehen von 2 Usern
3x3 – Ein Fall von Notwehr?
During a family party, Kojak's camera was stolen. When it turns up at a murder scene, Kojak discovers his nephew is an addict and was somehow involved. He pays a former boxer to oversee his nephew's detox and attempts to sort out the connection with the murder.
Gesehen von 2 Usern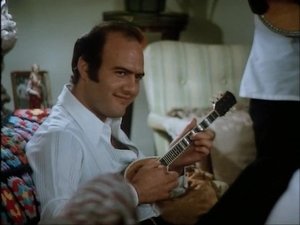 3x4 – In eigener Sache
The hijacking of a truckload of plumbing donated to a school results in murder, plus major embarrassment to the NYPD, because Det. Crocker was speaking at the struggling Catholic high school at the time. Kojak pushes his shields to the max, to stop the spiraling crime toll from the caper. Stavros focuses on a strange clue: Why is the Coney Island sand at the heist's fake sewer repair scene, in seed-bags from the Pacific Northwest ?
Gesehen von 2 Usern
3x5 – Überfall auf offener Straße
A plastic surgeon is found dead in his car, apparently shot to death. A drug dealer is arrested, but Kojak is forced to let him go when the medical examiner informs him that the surgeon, who was a heavy cocaine addict, was not killed by the bullet but was already dead of natural causes.
Gesehen von 2 Usern
3x6 – Schnee aus Kolumbien
A psychology professor is killed by one of two of his students who wanted to blackmail him into giving them higher grades. A woman witnesses the student as he throws the professor's body off of a pier. When they find out that the witness works in a high-pressure advertising job and is under severe stress, the two students plan to psychologically manipulate the woman into committing suicide.
Gesehen von 2 Usern
3x7 – Von Ratten und Menschen
After a night drinking, an off-duty cop and his friend are attacked by a group of thieves. The friend is killed with the cop's gun. Though ordered to beat duty, the cop, who has battled alcoholism over the years, impedes Kojak's investigation by trying to find those responsible for his friend's death himself.
Gesehen von 2 Usern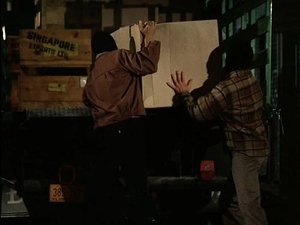 3x8 – Tatwerkzeug: Dienstwaffe
While in a New Jersey town Kojak interferes with a young man's attempt to pick up a girl over and fight her boyfriend to do so. It turns out the young man is Mike Viggers Jr., whose mobster father, well known to Kojak, effectively runs the town. Humiliated by Kojak, young Viggers determines to have the detective killed and is not going to be deterred even by his father's strong objections.
Gesehen von 2 Usern
3x9 – Polizeischutz für Theo
Detective Gil Weaver is in a bind as he learns that an old school friend is involved in a group that's plotting to fence a million dollars worth of diamonds, and that he will have to take advantage of that old friendship in order to bring the group down.
Gesehen von 2 Usern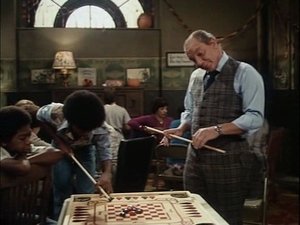 3x10 – Nette Nachbarn
A man is killed, apparently by a prostitute and her partner, but Kojak begins to suspect that it is much more than a simple "Murphy job". As he investigates, he finds that federal authorities are hampering his efforts, and apparently protecting the wealthy businessman he suspects of involvement.
Gesehen von 2 Usern
3x11 – Bei Mord kein Pardon
Kojak and Crocker go to Nevada to execute a subpoena on Arnold Saxler to have him testify on the murder of a councilman for whose mobster murderer he worked but Saxler has root s in Nevada which cause difficulties for the NYPD pair.
Gesehen von 2 Usern
3x12 – Kojaks lange Reise
After a police officer is killed in a routine traffic stop, Kojak discovers the people responsible are part of a large insurance and auto theft operation.
Gesehen von 2 Usern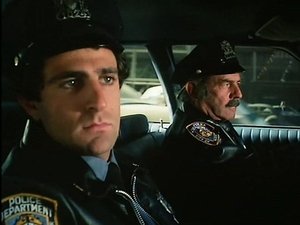 3x13 – Ein todsicheres Geschäft
Former New York cop Vince LaGuardia (and old friend of Kojak) is now living in Las Vegas. When a wanted counterfeiter is murdered, LaGuardia's investigation involves the activities of a hood and an evangelist. Pilot for an unsold series.
Gesehen von 2 Usern
3x14 – Ein Fall für Vince
Christmas Eve is anything but peaceful for Kojak and his men. A woman is convinced her boyfriend is going to commit some kind of crime-but she doesn't know what; and a jealous husband is looking to kill his cheating wife.
Gesehen von 2 Usern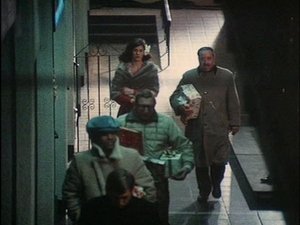 3x15 – Weihnachtsmann auf Abwegen
When a prostitute is murdered the investigation seems completely stymied until Kojak finds the vital clue in a room no one knows about - except for the killer.
Gesehen von 2 Usern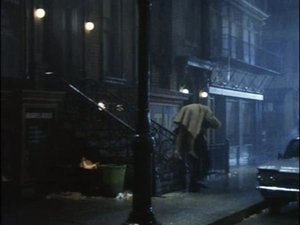 3x16 – Griechische Tragödie
An aging detective with a troubled home life is hard-driven to crack one last headline-grabbing case, even if it means breaking the rules to get it done.
Gesehen von 2 Usern
3x17 – Polizist am Abgrund
An escaped prisoner comes to the city looking for revenge. But even worse is that he is sick with the plague and threatens the whole city with an epidemic.
Gesehen von 2 Usern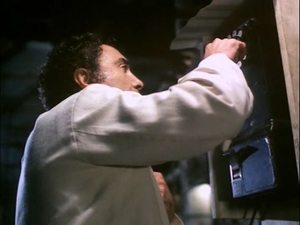 3x18 – Vendetta in New York
A hit man from Detroit is in town and Kojak races the clock to find the intended victim before it's too late.
Gesehen von 2 Usern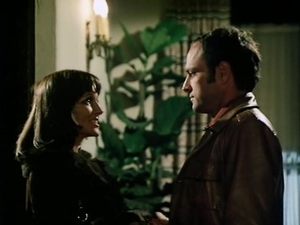 3x19 – Der Kopfgeldjäger
A body dumped on the street turns out to be an undercover cop. The trail leads Kojak to a Mafia boss who may be out to avenge the death of his own sons.
Gesehen von 2 Usern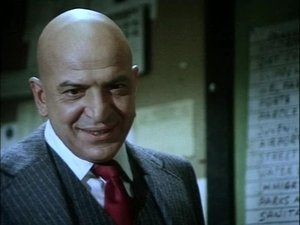 3x20 – Mord mit doppeltem Boden
Kojak arrests a thief, a long time nemesis, but can't find any incriminating evidence in his apartment. The thief then claims Kojak extorted $3,000.00 from him. While awaiting review from Internal Affairs, can Kojak clear his name?
Gesehen von 2 Usern
3x21 – Die Falle
A man is killed in a hit and run incident. Kojak eventually learns the death was no accident and is linked to the victim's son, a Vietnam war hero who was also a heroin addict.
Gesehen von 2 Usern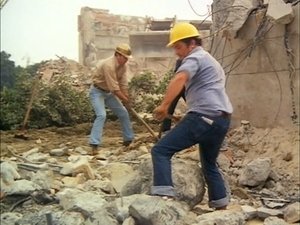 3x22 – Fisk und Söhne
The discovery of a skeleton at a demolition site reopens an 18-year-old murder case.
Gesehen von 2 Usern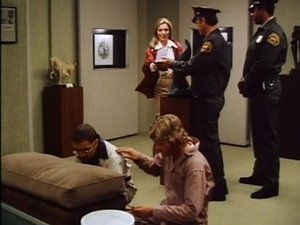 3x23 – Ein Toter und sein Doppelgänger
Kojak competes with a world-famous criminologist to recover five priceless Rembrandt drawings.
Gesehen von 2 Usern