1x1 – Ein Team für alle Fälle
When Nathan Ford, a former insurance company investigator, is approached by a man asking him to help retrieve some stolen property, he is dubious. When he finds out that the job requires him to supervise and maintain control of three known thieves that he himself caught in the course of his insurance investigations, he's more than dubious. However, the job offers him the opportunity to get some of his own back from the insurance company that allowed his son to die, so he takes it despite his misgivings. When his doubts prove to be well-founded, he persuades his ...
Gesehen von 13 Usern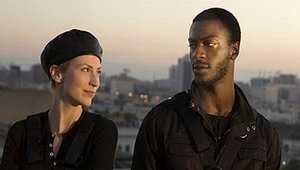 1x2 – Unter Beschuss
Corporal Robert Perry, an Army reservist who fought in Iraq, was severely injured in an apparent error by Castleman Security, government contractors working in Iraq. The Army investigation clears Castleman of involvement, thus freeing them of any monetary obligation, and Perry lives too far from veteran's resources to allow him to receive government funded treatment that would allow him to work. He contacts Nathan Ford for help. What Nathan Ford and the rest of the Leverage team find is far more than a simple error.
Gesehen von 13 Usern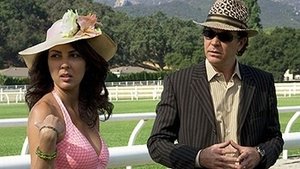 1x3 – Hoch gepokert
After a Wall Street broker sets fire to his stable - killing his underachieving racehorses in the process - the team visits Kentucky to help the heartsick trainer, Eliot's high school love.
Gesehen von 12 Usern
1x4 – Tränen lügen nicht
The team helps an old friend of Nate's, now a priest, save his church from the hands of a shady developer.
Gesehen von 12 Usern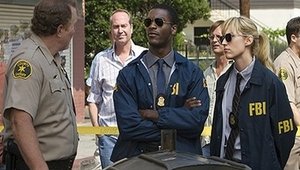 1x5 – Bankenkrise
While Nate and Sophie try to con a corrupt Judge, they are taken hostage during a botched bank robbery.
Gesehen von 12 Usern
1x6 – Auslandseinsatz
A job where the team tries to recover a war orphan for a grieving couple hits close to home for Parker.
Gesehen von 12 Usern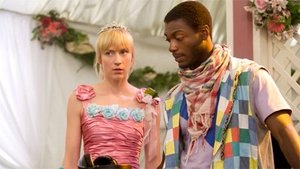 1x7 – Im Netz der Mafia
A job for the wife of a wrongly-jailed restaurateur lands the team between the FBI and rival mob families.
Gesehen von 12 Usern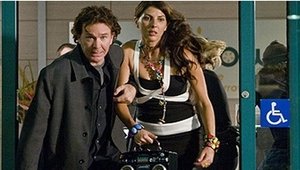 1x8 – Über den Wolken
The team traces incriminating evidence about a corporation's misdeeds to two witnesses on a plane to the Cayman Islands, not knowing what the corporation has planned for the flight.
Gesehen von 12 Usern
1x9 – Schneegestöber
Nate complicates a simple con regarding a sleazy contractor and the recovery of a family's house.
Gesehen von 12 Usern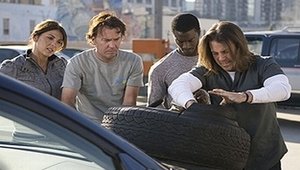 1x10 – Gruppentherapie
When the team cons an addicted embezzler into entering rehab, Nate confronts some of his own issues regarding alcoholism.
Gesehen von 12 Usern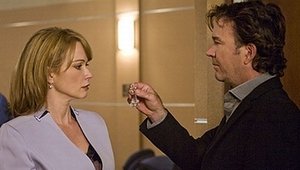 1x11 – Die Geschworene
When one of Parker's aliases receives jury duty, Nate forces her to go, resulting in a showdown between the team and a corporation tampering with the jury.
Gesehen von 12 Usern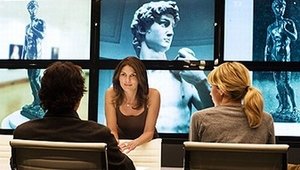 1x12 – Kunststück, Teil 1
The team goes after the CEO of Nate's former insurance company, responsible for denying his late son's medical care, but the situation causes conflict among the crew.
Gesehen von 12 Usern
1x13 – Kunststück, Teil 2
In order to take down his former boss, Nate must reunite the splintered team to help him.
Gesehen von 12 Usern
Quelle:
themoviedb.org