1x1 – Plötzlich Familie
After spending all of her 15 years bouncing from one foster family to another in Portland, Oregon, Lux has decided it's time to take control of her life and become an emancipated minor. Her journey through the legal system leads Lux to her biological parents, local radio personality Cate Cassidy and thirty-something Nate "Baze" Bazile, who had a one-night stand back in high school. Although they haven't seen each other in 15 years, it doesn't take Cate and Baze long to fall into the same contentious relationship they had as teenagers. However, when a judge decides ...
Gesehen von 4 Usern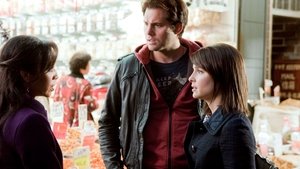 1x2 – Hausbesuch
Cate and Baze are paid a visit by a social worker whose job it is to evaluate both of them and determine if they are fit parents. Lux is torn when her boyfriend, Bug, and best friend, Natasha, suggest that Cate and Baze may not be in it for the long haul and that Lux should return to her old life and the people who love her most of all. Meanwhile, Cate is pressured by the executives at the radio station to deny that she has a daughter in order to save her job.
Gesehen von 4 Usern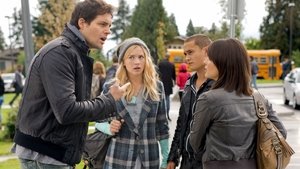 1x3 – Familienessen
When Baze tells his parents about Lux (Britt Robertson), they insist on planning a dinner at which they can meet their granddaughter and Cate. Cate reluctantly agrees to go to the dinner and is further annoyed when her overbearing mother and neurotic sister show up unexpectedly. Meanwhile, when Cate hears about a gang fight at Lux's school, she immediately decides to have Lux transferred to her and Baze's alma mater, Westmonte.
Gesehen von 4 Usern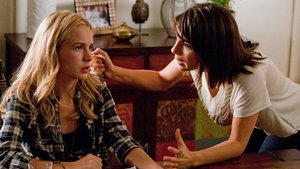 1x4 – Der Wunschzettel
After Lux is suspended from school, Cate desperately tries to get Lux's principal to drop the suspension. To get the principal's sympathy for Lux, Cate brings Lux's foster care file to the meeting with the principal, and another student manages to photocopy the file. Lux is distraught when photocopies of from the file are stuck to her locker the next day for everyone to see. Meanwhile, Baze is upset when he discovers Cate and Ryan will host a radio station event at a competing bar.
Gesehen von 4 Usern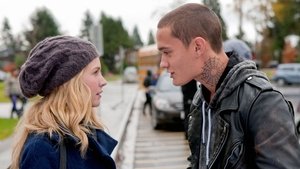 1x5 – Schildkrötenrennen
Lux volunteers to host a classmate's party at Baze's loft, hoping to become more accepted by the students at her new school. Cate sees that Lux and Baze have made an great connection and she worries that she will never have a similar relationship with Lux.
Gesehen von 4 Usern
1x6 – Halbe Wahrheiten
Baze joins Ryan and Cate on "Morning Madness" because of pressure from the station management, but the show does not go as expected. Worried about her boyfriend, Lux must convince the high school quarterback to not press charges against him.
Gesehen von 4 Usern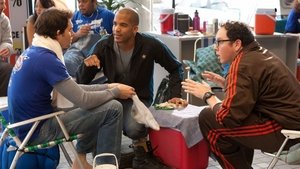 1x7 – Die Krise ist unabwendbar
After learning that Tasha may have to move three hours away to a new foster home, Lux decides to help her find her mother who is still in Portland. Baze and Ryan compete in a radio station contest as Cate worries about whether she should tell Ryan the whole truth about sleeping with Baze. After Tasha's mother rejects her, Lux asks Cate to take Tasha in, but she refuses.
Gesehen von 3 Usern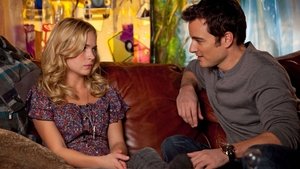 1x8 – Die Brautschau
Cate and Ryan are forced to put on a happy face as the hosts of a wedding expo, but the unfortunate situation becomes even more unfortunate after Baze and Math show up at the event. After watching Lux mope around the house for days, Baze solicits help from Jones in an effort to cheer her up.
Gesehen von 3 Usern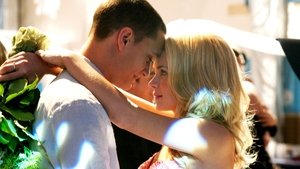 1x9 – Alte Feinde, neue Freunde
Jones asks Lux to the Winter Formal, but things become complicated with Bug returns to town. Recalling that the night of his Winter Formal was the night he and Cate conceived Lux, Baze decides to enlist Cate's therapist sister Abby to help him give Lux a sex talk. However, when Baze finds a condom in Lux's room later that night, he decides to go to the formal to check up. Cate is also at the formal, having volunteered to chaperon so she can see Lux in her dress. A fragile Baze sleeps with Abby after the formal.
Gesehen von 3 Usern
1x10 – Familientherapie
After Lux and Bug are picked up by the police for a curfew violation, Lux's social worker decides it's time to meet with Cate and Baze to reevaluate their custody of Lux. During a meeting with the social worker, Cate, Baze and Lux agree to put on a happy face to ensure that Lux isn't placed back in the foster care system. Meanwhile, in an attempt to show Lux that she supports her, Cate offers to find Bug a job at her radio station, but winds up disappointing Lux once again.
Gesehen von 3 Usern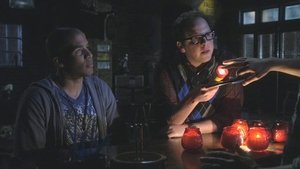 1x11 – Stürmische Nacht
Lux is forced to face her complicated feelings for Jones when she sees him kissing another girl at a party. When a storm hits Portland, Ryan and Lux find themselves stranded at the radio station, and Ryan learns more than he ever knew about what Lux went through as a child. Cate goes to Baze's bar looking for Lux, but the storm traps her there with Baze, Math, Jamie and her sister, Abby.
Gesehen von 3 Usern
1x12 – Vaterfigur
With her wedding on the horizon, Cate decides to take a road trip with Lux to find her father, Grant, who abandoned her when she was a little girl. Meanwhile, when Bug's "friends" trash Baze's bar, Lux invites Baze to join her and Cate on the road trip, allowing Bug some time to repair the bar before Baze discovers the truth.
Gesehen von 3 Usern
1x13 – Plötzliche Liebe
With her wedding fast approaching, Cate must confront her true feelings for the two men in her life, Baze and Ryan. To complicate Cate's already conflicted feelings, on the day of the wedding, Lux reveals something that threatens to change all of their lives forever.
Gesehen von 3 Usern
Quelle:
themoviedb.org