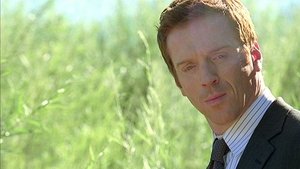 1x1 – Dienstbeginn
Exonerated after serving 12 years in prison for murders he didn't commit, policeman Charlie Crews is restored to duty as a detective. As an imprisoned policeman, Crews had a very difficult time and was regularly and severely beaten by fellow prisoners. Now out of prison and the beneficiary of a large financial settlement, Crews has a different, some would say odd, outlook on life. His new partner, Det. Dani Reese, doesn't quite get him and feels she has been saddled with a loser. In their first case together, they investigate the murder of a young boy who was shot to ...
Gesehen von 15 Usern
1x2 – Die tote Braut
Detectives Crews and Reese investigate the murder of Anna Silvers, who was killed on her wedding night in her hotel room. They arrest her husband who is found by the pool, drunk and covered in blood. Their lieutenant tells them to find the evidence to convict him but Crews isn't convinced they have the right man in custody. Photos taken at the wedding provide the clue needed to solve the case. Crews continues to investigate his own false conviction and the policeman in charge of that case, Carl Ames, now retired, is convinced that he was the killer regardless of what ...
Gesehen von 15 Usern
1x3 – Alleingang
The husband of a murdered carjacking victim won't identify a suspect, leaving Crews and Reese to determine the truth behind the killing. Elsewhere, Crews confronts the detective who put him in jail.
Gesehen von 15 Usern
1x4 – Szenen einer Ehe
A man is found murdered in his bed, with multiple witnesses telling different stories of who shot him.
Gesehen von 15 Usern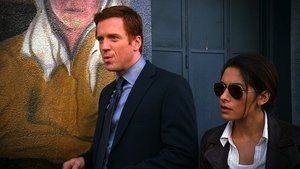 1x5 – Gefallener Engel
Crews and Reese investigate the murder of a young woman who was thrown from a window. Oddly, she was wearing wings at the time and the case immediately becomes a media sensation. The detectives learn that she is a Russian mail order-type bride and that a Russian mobster, Roman Novikov, was blackmailing her unsuspecting husband. What they don't realize is that prosecuting Novikov will be a much bigger task than anticipated. Still investigating the crime for which he was falsely convicted, Crews is told to question his old partner about the Bank of Los Angeles robbery ...
Gesehen von 15 Usern
1x6 – Ausgeliefert
While attending an AA meeting, Dani Reese hears someone practically confess to a rape that occurred one year before. The man has a history of violence against women and she exposes herself as a possible victim in order to capture him. Continuing his own investigation, Crews' one time partner, Robert Stark, admits that he only played a very small role in the Bank of LA shootout and isn't quite the hero he's made himself out to be.
Gesehen von 15 Usern
1x7 – Falsche Fährte
The police investigate the murder of two Iranian-American college students who were killed in a convenience store. The shootings have all the earmarks of a hate crime as nothing was stolen and "Go Home" was written above them. The police soon realize that they have a kidnapping on their hands when they learn a third person was with them. The ransom demanded by the kidnapper - and his relationship to the kidnapped man - comes as a surprise. Crews also learns that Dani Reese, who was only 12-years old at the time of the Bank of LA robbery, also has a connection to that ...
Gesehen von 15 Usern
1x8 – Der halbierte Mann
Charlie Crews becomes the prime suspect in the murder of retired police Sgt. Carl Ames, the lead investigator in the case for which Charlie was wrongly convicted of murder. He had been following Ames and had seen him talking with a white-haired man who he subsequently learns is Dani Reese's father. He is warned by his former lawyer Constance Griffiths that the District Attorney's office is out to get him for Ames' murder and he is surprised to learn the identity of a newly appointed assistant DA in the case. Charlie and Dani investigate the death of a man who ...
Gesehen von 15 Usern
1x9 – Die geraubte Stimme
Charlie and Dani investigate the murder of a teenage girl found in the woods with her throat slit. The investigation leads them not only the girl's murder but to a second crime involving a young boy who was kidnapped as a child. Internal Affairs and the District Attorney's office still consider Charlie to be their prime suspect in the murder of retired Detective Carl Ames. Jack Reese, Dani's father and the former head of the SWAT team involved in the Bank of Los Angeles robbery, warns Charlie to stay away.
Gesehen von 15 Usern
1x10 – Vergraben
The detectives investigate the apparent murder of a Zen master when his remains are found during excavation at a construction site. He has obviously been there for quite some time and they focus on the man's former acquaintances who all seem to have something to hide. Charlie is advised that Internal Affairs and the DA no longer consider him the prime suspect in the murder of Carl Ames and are now looking elsewhere for a suspect. With inside help, Crews gets a copy of Jack Reese's service record and from it now knows the identity of the man who killed the Seybolt ...
Gesehen von 15 Usern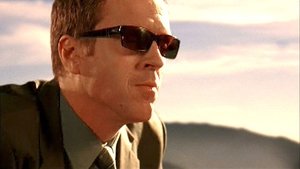 1x11 – Alte Rechnungen
Crews and Reese investigate a shooting during a family dispute and discover that the couple was also running a marijuana grow-op in their apartment. What they can't find however is the gun the woman used to shoot her husband. They do however find evidence that a rather large snake may also inhabit the premises. Crews sets off to find the man who killed his friends and finds that the man is now a born-again Christian. Does Crews bring him in or does he take care of the problem himself. One thing he does realize is that whatever he chooses to do with the murderer, the ...
Gesehen von 15 Usern