1x1 – Episode 1
Empty buildings and infrastructures are full of the echoes of real people and vanished lives, leaving many questions unanswered and mysteries unsolved. We explore the worlds strangest engineering projects that created empty silent cities.
Gesehen von 1 User
1x2 – Episode 2
We aim for the stars and find out why unwanted battleship guns allow the United States to gain vital information about the borders of space. We ask how the shattered remains of a secret Nazi base became the first on the path to a new world, with the development of the ground-breaking V2 rocket.
Gesehen von 1 User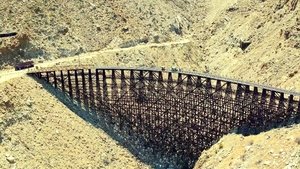 1x3 – Episode 3
This episode highlights abandoned bridges. The Kinzua Viaduct, Borovsko Bridge, Foreshore Freeway Bridge, and Goat Canyon Trestle Bridge are featured.
Gesehen von 1 User
1x4 – Episode 4
Exploring ship graveyards, including Scapa Flow in Orkney, where German warships were scuttled after the First World War, and Mallows Bay, the home of 200 wrecks colonized by wildlife.
Gesehen von 1 User
1x5 – Episode 5
Hear about some disused structures that were once at the forefront of power supply, including Kelenfold Power Station in Budapest and Wardenclyffe Tower in New York.
Gesehen von 1 User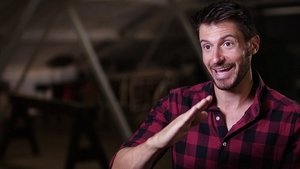 1x6 – Episode 6
A crumbling hill in the Peak District and dunes in California causes the closure of two roads; a route used by the French Resistance is closed in 2003.
Gesehen von 1 User
Quelle:
themoviedb.org