1x1 – Pilot
Malcolm has been labeled a boy genius and is moved, much to his chagrin, into the Krelboyne class, which is a class full of nerds and geniuses like himself.
Gesehen von 61 Usern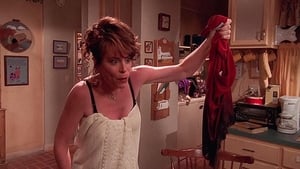 1x2 – Red Dress
When Lois finds her red anniversary dress burnt and in the toilet, she immediately suspects Reese, Dewey and Malcolm of foul play, and chases them all over the house to try and make them fess up, while Hal waits all night at the restaurant alone.
Gesehen von 61 Usern
1x3 – Home Alone 4
While Hal and Lois are away for the weekend, Francis, visiting home from military school, is in charge of the house. Right away his friends come over and mess it up, so Francis and the boys clean it up to show Francis is responsible and might be allowed to leave military school and come home. All goes well...until a shelf falls on Malcolm, injuring him.
Gesehen von 61 Usern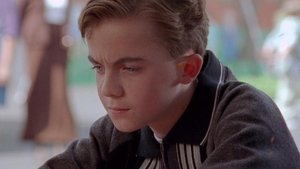 1x4 – Shame
Malcolm finds himself being antagonized by a new bully, Kevin. This kid was always mocking him, teasing him, at lunch he cut right in front of him. On pizza day! But after Kevin taunted him about it one time too many, Malcolm loses it and attacks the kid, but deeply regrets it after learning his bully was 7-years-old; Hal cuts down the huge tree in the front yard, and he and the boys have just a little too much fun with the wood chipper.
Gesehen von 60 Usern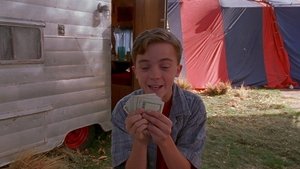 1x5 – Malcolm Babysits
Because of Dewey always leaving food in the crawlspace under the house, the whole family is forced to live in a trailer owned by Lois' coworker, Craig, while their house is being fumigated. However, Malcolm ends up spending more time at the home of an upper-middle-class family who has hired him as their babysitter, but he learns that they were secretly videotaping him. He later blackmails the family to leave him alone and quits the job, also revealing a horrible secret about the family's wife. Meanwhile at the academy, Francis finds the corpse of a former janitor in ...
Gesehen von 60 Usern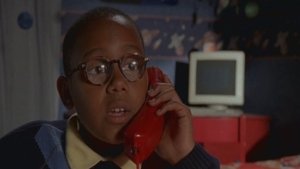 1x6 – Sleepover
Malcolm stays overnight at Stevie's house. He convinces Stevie to sneak out of the house with him and they go to an arcade downtown, but Stevie's wheelchair is stolen, and they have to team up to find his wheelchair while dragging Stevie in a cart. Meanwhile, to prove that he is mature, Lois challenges Reese to give Dewey a bath and put him to sleep in exchange for being allowed to stay up late to watch a scary movie, but the task proves more difficult than he expected, just as Lois thought it would. At the academy, Francis is hazed by a group of students, but tells ...
Gesehen von 60 Usern
1x7 – Francis Escapes
Francis bails from military school in a desperate attempt to visit his stupid girlfriend.
Gesehen von 60 Usern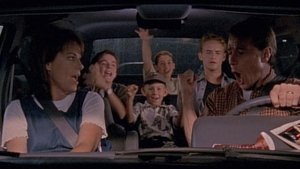 1x8 – Krelboyne Picnic
The family have to go to the Krelboyne class picnic. Malcolm doesn't want to go because he has to do an act and doesn't want to look bad in front of his family especially Francis who is home for the weekend. Francis promises to get Malcolm out of doing his act but meets a girl at the picnic and no longer wants to leave. Lois tries to fit in with the other parents unsuccessfully and Hal serves meat from the BBQ even though the Krelboynes all voted that there would be no meat. Reese ends up on the run from eraserheads brother who catches him in the end giving him a ...
Gesehen von 60 Usern
1x9 – Lois vs. Evil
Waiting in Lucky Aide for Lois to end her shift, Reese and Malcolm cause trouble, which leaves Dewey unobserved and able to nick something expensive from the store. Lois tries to make a point about "doing the right thing" and loses her job in the process. It also leaves the family with less income, bad food and Malcolm stressed out, especially because he already is in emotional despair over Julie Houlerman. Malcolm gets caught in an awkward social situation and Lois struggles between standing up to the man and providing for her family. Meanwhile Francis gets a break ...
Gesehen von 60 Usern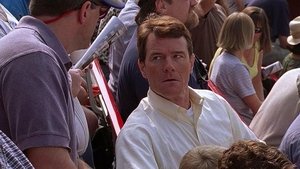 1x10 – Stock Car Races
Hal takes the day off and the boys to the stock car races, while Francis gets into trouble with Commandant Spangler which leads to troubles with his fellow cadets, but that can not stop Francis from aiming for the next big possibility to screw up - this time it involves a Dog and a Snake. As Lois is searching for a check, she discovers more and more dirt on each family-member, hidden in the dustiest corners of the house, which she piles up for later use. Meanwhile the boys get bored at the tracks fast and get into problems on their own.
Gesehen von 60 Usern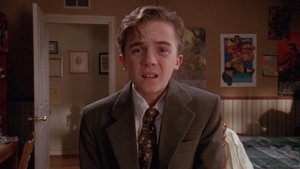 1x11 – Funeral
Aunt Helen died and the family prepares for the funeral, an occasion that doesn't go as planned. Dewey finds a stray kid, Malcolm tries to avoid going altogether, Reese tries to sink some Evidence with aunt Helen's casket, Francis tries to get involved more into family matters, Hal prepares a speech, Dewey tries to get his new friend Egg home and Lois is all about family obligations. Of course it turns out much different then anybody anticipates.
Gesehen von 60 Usern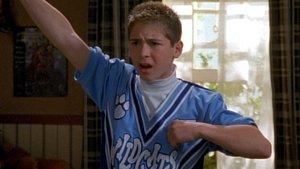 1x12 – Cheerleader
While we have a chance to see the world from Dewey's very special point of view, Reese acts weird. As it turns out, he is interested in a girl and does not know how to show her how he feels. Following a misunderstood advice from Malcolm, Reese joins the cheerleader-squad. As a consequence Hal has to have "the talk" with his sons. Meanwhile in the military academy Francis gets to know Commandant Spangler on a very personal level.
Gesehen von 60 Usern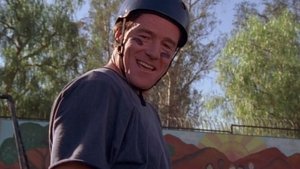 1x13 – Rollerskates
Malcolm sucks at street-hockey, frankly because he has no skates. So he turns to his father, who trains all his sons in the secrets of skating before he allows them to have their own pair. Neither of his bigger brother tell him about his fathers training and Malcolm gets even more anxious as Hal gets very mysterious about it all, but nothing can prepare either one of them for what is to come. Lois hurt her back terribly and has to stay in bed, which does not keep her from tyrannizing Reese and constantly trying to avoid being drugged with pain medication by her loving...
Gesehen von 60 Usern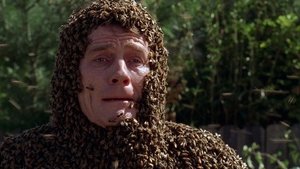 1x14 – The Bots and the Bees
Lois takes off to visit Francis at the academy, which might make his recent appendectomy just a little more painful. Without Lois, Hal devolves to his former bad boy personality, which turns the robot Malcolm builds with his Krelboyne colleagues into a much more destructive power than expected.
Gesehen von 60 Usern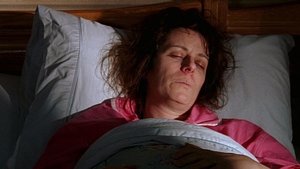 1x15 – Smunday
The boys were grounded for a while for losing Dewey's bike and can't wait for their release, but Lois is sick in bed and mistakes Monday for Sunday. But the boys appreciate the opportunity to ditch school. A letter from the academy arrives, which would cause some trouble for Francis and the boys decide to hide it, until they find out that it was Francis that sold them out about the bike. While the boys turn against Francis, Hal is at a Porsche shop and gets tempted to buy a car he can not possibly afford.
Gesehen von 60 Usern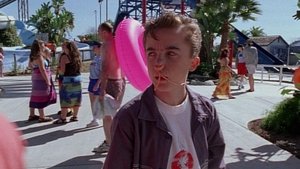 1x16 – Water Park
The family takes a day vacation at the water-park. All except Dewey, who has to stay home with an overage babysitter, which turns out to be more fun than expected. While Malcolm and Reese get into a loop of revenge-pranks, Hal and Lois try to enjoy the day off. As Dewey's babysitter hits the dance-floor, in more than one way, the youngest member of the family sets off on his own.
Gesehen von 60 Usern
Quelle:
themoviedb.org