1x1 – Anwältin des Todes
Wife, mother, and psychic Allison DuBois (Arquette) can communicate with the dead and is convinced she can use her gift to help solve crimes. She's put to the test when she gets a call from the Texas Rangers.
Gesehen von 13 Usern
1x2 – Vision und Wahrheit
Phoenix District Attorney Manuel Devalos hires Allison at the DA's office. She is asked to help in a jury selection to help convict a killer.
Gesehen von 13 Usern
1x3 – Schnappschüsse im Jenseits
Allison is partnered with Detective Lee Scanlon on a case involving the strange murders of newlywed couples. Joe tries to plan a surprise party for Allison.
Gesehen von 13 Usern
1x4 – Die Nacht des Wolfes
Allison's dream couldn't be more confusing, mimicking the story line of "Little Red Riding Hood": a snarling wolf chases her through a Phoenix airport where she has no choice but to jump from a jetway.
Gesehen von 13 Usern
1x5 – Die Kunst des Schweigens
When visiting another psychic, Allison is told that there is a dark cloud over her marriage and this has a snowball effect on Alison both at work and at and home.
Gesehen von 13 Usern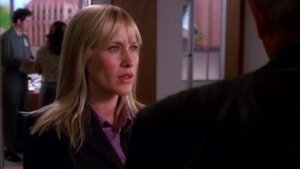 1x6 – Schneller als der Teufel
Allison believes a supposed Good Samaritan raped and murdered a red-haired college student. Meanwhile, Allison may be pregnant and Ariel may be a math genius.
Gesehen von 13 Usern
1x7 – Chronik eines Selbstmordes
Allison knows there's more than mere suicide to the story of a girl who jumps off a cliff. Meanwhile, she predicts her husband's co-worker will have a fatal heart attack.
Gesehen von 13 Usern
1x8 – Lucky
Allison's half-brother Michael returns from duty in Afghanistan with the nickname Lucky. He's deeply troubled, and Allison recognises his binge-drinking as an attempt to mask his 'gift' - Allison insists he be honest with himself.
Gesehen von 13 Usern
1x9 – Im Reich des Drachen
Nightmares of a cruel ogre haunt Ariel. While Joe is worried about these dreams, Allison believes that Ariel can help a kidnapped girl by decoding her dreams.
Gesehen von 13 Usern
1x10 – Jenseits der Gleise
Allison's recurring dream of two young boys who are racing a train leads her to Professor Leonard Cardwell whose area of expertise is communication with the afterlife.
Gesehen von 13 Usern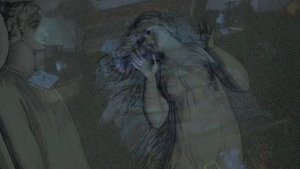 1x11 – Meine Frau, die Hellseherin
Allison is sick. The medicine she takes makes her have strange dreams - stranger then usual dreams. She dreams she is involved in a very old TV show called I Married A Mind Reader. She's not sure the real life murderer is the right person.
Gesehen von 13 Usern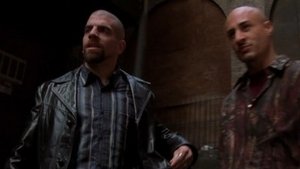 1x12 – Heute Hinrichtung
Devalos decides that Allison should view an execution of a death row inmate so she can see the seriousness of her job.
Gesehen von 13 Usern
1x13 – Koordinaten des Todes
Allison has a dream about a pilot who saves a plane from crashing. Later she finds out that the pilot is suspected of a murder and she gets confused about what her dream means with regard to the murder.
Gesehen von 13 Usern
1x14 – Lebendig begraben
Things go from bad to worse when Allison's mother-in-law comes to visit. A once-closed case is re-opened to try to find out if the convicted person is actually innocent.
Gesehen von 13 Usern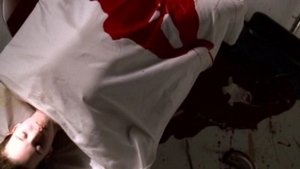 1x15 – Besessen
Allison encounters a psychopathic doctor who raped and murdered numerous teenage girls years ago. After learning that an evil soul has been possessing people, she sets forth to stop it before a new victim is found.
Gesehen von 13 Usern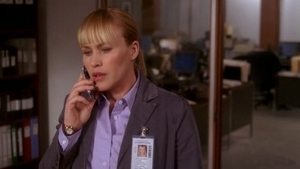 1x16 – Von Herzen, Teil 1
After seeing Capt. Kenneth Push in a vision at a murder scene, Allison calls upon his assistance to find a serial killer. However, the only way Capt. Push can help is by literally putting his life on the line.
Gesehen von 13 Usern
Quelle:
themoviedb.org