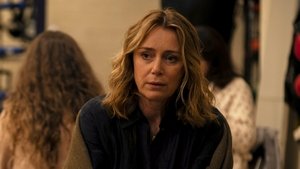 1x1 – Stromausfall
An einem Sommerabend fallen ohne erkennbaren Grund alle Bewohner eines Bezirks in Midwich in einen ohnmachtsähnlichen Schlaf. Danach ist in dem kleinen Ort nichts mehr wie zuvor.
Gesehen von 1 User
1x2 – Das Kinderwunder
Nach dem Vorfall wird eine Stadtversammlung einberufen. Familientherapeutin Susannah Zellaby schafft es, die aufgebrachten Bewohner zu beruhigen. Aber sie ahnt, dass etwas Unheimliches passiert.
Gesehen von 1 User
1x3 – Unheimliche Gedanken
Three years after the blackout. The children are entering the second phase of their development. Susannah notices changes in their behaviour and makes a terrifying discovery. Her worst fears are realised when a forgotten mother emerges.
Gesehen von 1 User
1x4 – Sind sie böse?
Whilst investigating Amrita's disappearance, Paul's own attachment to Nathan is challenged. Susannah tries to understand the cause of the children's violent instincts. The children now see Susannah as a threat and use their powers to neutralise her.
Gesehen von 1 User
1x5 – Warum lügt ihr?
With Susannah ostracised, the children's hold on Midwich strengthens. When Paul awakens to the children's true nature, he pleads with Susannah to try to forge a truce with them. Meanwhile Zoe and Sam are galvanised into action by another miracle.
Gesehen von 1 User
1x6 – Im Zwielicht
Two years later. The children go behind Susannah's back to express their desire to leave Midwich and Susannah suspects ulterior motives at work. Meanwhile, tragedy strikes one of the families. Paul and Susannah work together to uncover the truth.
Gesehen von 1 User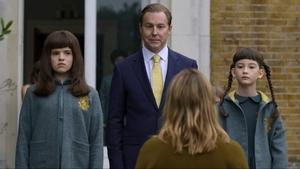 1x7 – Aufbruch
After more bloodshed, the children plan to leave. Susannah volunteers to go with them and strives to get Cassie to safety. It is evident now that they must be stopped. And there's no easy way out.
Gesehen von 1 User
Quelle:
themoviedb.org