1x1 – Folge 1
Max owns a media empire at the heart of British politics and power. Ex-wife Kathryn has been frozen out of the family and works at a homeless shelter. Their son Caden is out of his depth editing a newspaper and the strain is showing.
1x2 – Folge 2
While they watch over Caden during his recovery from the stroke, flashbacks show key aspects of Max and Kathryn's relationship in the latter stages of their marriage. With Caden, they learn that the stroke has caused some brain damage, which will affect the way he may interact with them. They also try to learn more about his life in its entirety in his generally closed relationship with both of them. Max goes to extreme measures in many aspects of this phase of Caden's life. Kathryn and Scott begin to spend more time together whenever she can fit the time in-between ...
1x3 – Folge 3
Using his wealth and power, Max has placed Caden in a military hospital in its mission to get its soldiers healthy and well enough, both physically and mentally, to return to the field. While Max conveniently heads to Mexico on a mixed business/personal trip, he leaves Kathryn to do the heavy lifting with the hospital, Colonel Reese, the hospital's administrator, who believes Caden's presence there undermines the ethos of the hospital and the military itself, and with Caden, who is not dealing well emotionally with what has happened to him and what he believes his ...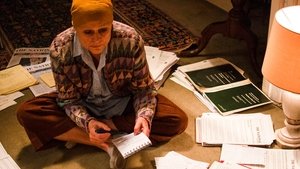 1x4 – Folge 4
As Caden deteriorates, Kathryn enlists an old friend to help. Max shifts political allegiances, while Maggie follows up a new lead in her investigation. Caden and Orla hit bottom.
1x5 – Folge 5
Kathryn, Max, and Caden gather at a remote house to delve into personal and political revelations. Will the family fight take to the world stage?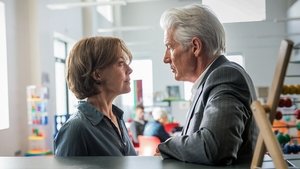 1x6 – Folge 6
Kathryn and Caden prepare to step up their attack against Max, they protecting others who may get caught in Max's line of fire, getting rid of anyone who may be spying on his behalf whether that be deliberate or inadvertent, and having a venue they believe will get their message out to the widest audience possible. In the process, Caden finds out more about why Orla is the in hospital. Someone Kathryn hoped would be on her side isn't in the fear of what Max could and probably will do in retaliation. With Caden's situation, Max cleans house at the newspaper as only a ...
1x7 – Folge 7
Caden wants to be pride of himself. Sofía asks Max to let their common future son to choice his own life. Caden tries to help Orla be rid of her guilt. Maggie declares her love officially. Max makes a job offer unexpectedly.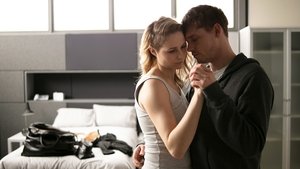 1x8 – Folge 8
Despite giving him an emphatic no as a response, Kathryn is still contemplating accepting Max's offer, as those around her can see. She has to weigh the pros and cons of accepting the offer. Part of the consideration is what deal Max has struck with Angela Howard for his support, and Caden's welfare, he who is being released from the hospital. What Caden himself ends up doing once released may be outside of his conscious control, as someone new into his life knows all too well, while he and Orla have to decide if there is a future for them. Maggie, on her deathbed, is...
Quelle:
themoviedb.org