1x0 – 2018 Pilot
A secret government program recruits witches to help with combat missions.
Gesehen von 1 User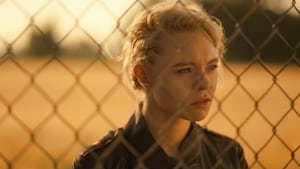 1x1 – Say the Words
Set in an alternate America where witches ended their persecution over 300 years ago by cutting a deal with the burgeoning government to fight for their country, the series follows three young women from basic training in combat magic into early deployment. In this world, the traditional roles of gender and power are flipped, with the more dominant women on the front lines fighting looming terrorist threats that are familiar to our world, but with supernatural tactics and weapons.
Gesehen von 3 Usern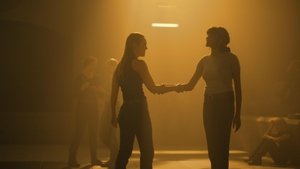 1x2 – My Witches
The unit travels to Salem Town for an annual witch celebration, but an unexpected disturbance throws the proceedings into chaos. Tally wonders if she made the right choice to embark on a military career when witch-hate and her own mother stand in her way. Smarting from Alder's denial of her request to switch units, Abigail attempts to bury the hatchet with Raelle. Raelle grows closer to Scylla, while the unit impresses Anacostia in Windstrike training.
Gesehen von 3 Usern
1x3 – A Biddy's Life
On the eve of Beltane, male witches arrive at Fort Salem. Raelle learns more about Scylla's past. Alder leads an international military council of witches and is startled by a new crisis.
Gesehen von 3 Usern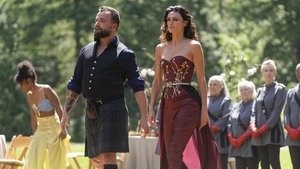 1x4 – Hail Beltane
The base celebrates Beltane despite a potential threat. Tally and Gerit's connection grows while Abigail finds strength in competition. Raelle is haunted by tragedy and cannot get answers from the evasive Scylla.
Gesehen von 3 Usern
1x5 – Bellweather Season
The unit travels off base for the high society wedding of Abigail's cousin. Raelle throws herself into her relationship with Scylla, who, unbeknownst to Raelle, faces an impossible choice. Abigail becomes disillusioned with her privilege while amongst the notable Bellweather line. And Tally gets hit with two life-altering revelations that change the very fabric of the unit.
Gesehen von 3 Usern
1x6 – Up Is Down
Abigail has to come to terms with her vulnerability in the aftermath of a horrific event. Tally struggles with being supportive while also keeping a secret from her unit. Raelle takes extreme measures to connect with Scylla.
Gesehen von 3 Usern
1x7 – Mother Mycelium
Abigail forges a connection with Adil, a new visitor to base camp, and pushes a devastated Raelle to help him save a life. Tally uses Gerit as a distraction from her increasingly burdensome secrets. Anacostia probes into Scylla's past.
Gesehen von 3 Usern
1x8 – Citydrop
The witches' training culminates at City Drop, their final training exercise. Devastating secrets come to light, splintering the unit and forcing Tally to question her blind trust. A looming Spree threat changes the course of the cadets' lives.
Gesehen von 3 Usern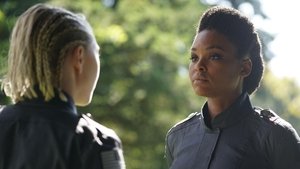 1x9 – Coup
In the aftermath of Citydrop, the unit comes closer together, while their distrust of Alder grows. Abigail is faced with eulogizing a fallen soldier, while Tally learns something new about Gerit. Anacostia grants one last favor to Scylla.
Gesehen von 2 Usern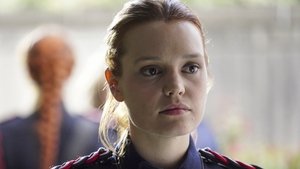 1x10 – Witchbomb
After Raelle, Abigail and tally graduate from basic training, Abigail becomes desperate to prove her unit belongs. Alder eyes the unit for a rescue mission. Anacostia and Scylla find common ground.
Gesehen von 2 Usern
Quelle:
themoviedb.org