1x1 – Episode 1
Bong Hwan is a successful young chef, but he finds himself in trouble. After accidentally falling into a swimming pool while being chased by the police, he wakes up in the Joseon dynasty in a woman's body.
Gesehen von 1 User
1x2 – Episode 2
Bong Hwan's life as So Yong, the Queen, begins in earnest. The rigidity of the palace wears Bong Hwan out, but he runs into the woman of his dreams. The problem is that she is Jo Hwa Jin, the woman King Cheoljong is in love with.
Gesehen von 1 User
1x3 – Episode 3
Cheoljong grows suspicious of So Yong. Meanwhile, So Yong misses modern food and decides to make it herself in the royal kitchen. She decides that she must win over the Grand Queen Dowager's heart with food.
Gesehen von 1 User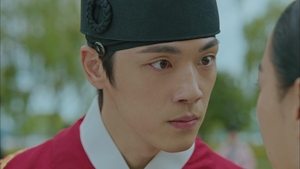 1x4 – Episode 4
So Yong gets furious as she realizes who is trying to kill her. Cheoljong assumes So Yong is planning revenge over him as Oh Wol, the court maid of Hwa Jin, goes missing after that.
Gesehen von 1 User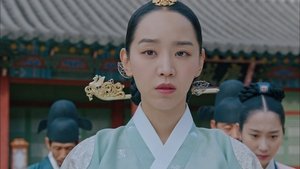 1x5 – Episode 5
So Yong admits a secret which saves Concubine Jo Hwa Jin and the King's lives, but which puts her at odds with Queen Sunwon and Kim Jwa Geun. Meanwhile, the King regrets how he treated the queen and decides to trust her for the time being.
Gesehen von 1 User
1x6 – Episode 6
Cheoljong foils Bong Hwan's attempt to return to the present era by pulling So Yong out of the lake. The Poongyang Jo family files a petition to depose the queen for being of an unsound mind. But Cheoljong speaks in her favor.
Gesehen von 1 User
1x7 – Episode 7
While in the kitchen, So Yong suddenly faints, slipping into a coma. Meanwhile, Queen Sunwon makes a move against Queen Dowager Jo. Fearful for her safety, the King agrees to let So Yong's go to her family's residence to recover.
Gesehen von 1 User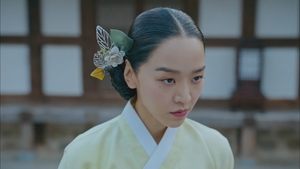 1x8 – Episode 8
While touring the residence with So Yong and her father, the King is shaken by a childhood memory that makes Hwa Jin nervous. So Yong has started to slowly recover some of her memories and, some of her feelings towards the King as well.
Gesehen von 1 User
1x9 – Episode 9
So Yong wants to go back to the palace but Cheoljong wants to stay at her place one more night in order to find the hidden ledger. So Yong joins Cheoljong's undercover adventure which leads to an unexpected street market date.
Gesehen von 1 User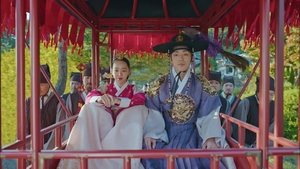 1x10 – Episode 10
Cheoljong and So Yong return to the palace. Queen So Yong quickly gets to work in appeasing Queen Sunwon's hunger. Meanwhile, Cheoljong's feelings towards So Yong cause a rift between him and Hwa Jin.
Gesehen von 1 User
1x11 – Episode 11
Cheoljong makes a move against both Kim and Jo families by convincing So Yong to select three concubines from other powerful families. Cheoljong organizes a banquet for the Queen, the Kim family retaliates and Hwa Jin makes a bold move.
Gesehen von 1 User
1x12 – Episode 12
Dressed as Lee Maeng Sang, So Yong assembles a banquet with the help of Royal Chef, thereby helping Cheoljong recover from Kim family's sabotage. Kim Jwa Geun suddenly delivers a piece of news in front of everyone that threaten Cheoljong.
Gesehen von 1 User
1x13 – Episode 13
Kim Jwa Geun threatens So Yong to accept his suggestion, and So Yong jumps into the lake to regain more memories. Kim Jwa Geun believes that So Yong is no longer on his side as he finds out So Yong helped Cheoljong to save the banquet.
Gesehen von 1 User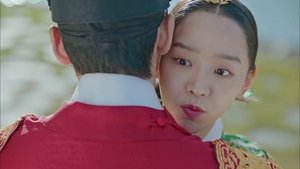 1x14 – Episode 14
Cheoljong keeps hovering around So Yong , but So Yong tries to avoids him because she is confused with her feeling towards Cheoljong. Cheoljong is disappointed by So Yong , who keeps saying harsh words to him.
Gesehen von 1 User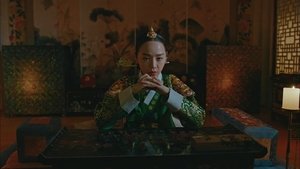 1x15 – Episode 15
So Yong decides to get her revenge on those who tried to kill her by forming an alliance with Cheoljong. Cheoljong feels strange about his memory of what happened in the well. Meanwhile, Kim Byeong In joins hand with the Jo clan.
Gesehen von 1 User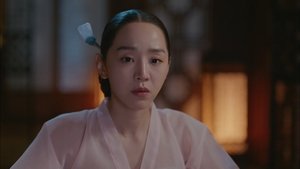 1x16 – Episode 16
After Cheoljong shares about the future of Joseon he dreams of with So Yong, she wants to help his future goals. Byeong In is hurt as Cheoljong and So Yong grow closer. Hwa Jin decides to tell Cheoljong the truth about the well incident.
Gesehen von 1 User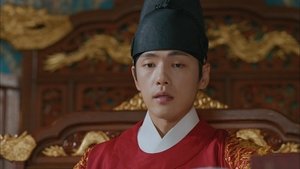 1x17 – Episode 17
Everyone including Cheoljong in the palace is happy to hear about the Queen's pregnancy but So Yong is not happy about it. Meanwhile, a fierce rumor also starts to spread with the news of the Queen's pregnancy.
Gesehen von 1 User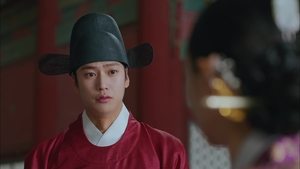 1x18 – Episode 18
Cheoljong leaves the palace to protect So Yong. So Yong worries about him as he left without any explanation. Queen Sunwon regains her regency. Byeong In tries to persuade So Yong to reconcile with the Kim clan.
Gesehen von 1 User
1x19 – Episode 19
Byeong In dies while protecting the queen from the assassins. The Palace is busy with the preparation for the enthronement ceremony. However, someone goes around the streets and spreads the news about the King survived.
Gesehen von 1 User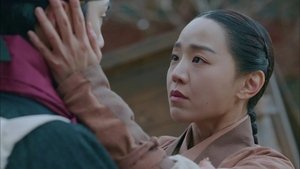 1x20 – Episode 20
Cheoljong and So Yong return to the palace to stop the planned enthronement ceremony. After a near-death experience during the fight, Bong Hwan returns to the future and the real Queen So Yong awakens in her body. Cheoljong manages to take back his position and continues to punish the enemies. So Yong nearly miscarriages her baby, but safely pulls through. Afterwards, she takes the internal court power back from the Grand Queen Dowager and begins the new ruling era with King Cheoljong
Gesehen von 1 User
Quelle:
themoviedb.org