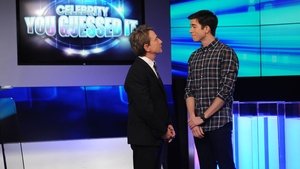 1x1 – Pilot
In the Series Premiere, John gets a job writing comedy for demanding and infantile game show host Lou Cannon, which turns out to be less glamourous than expected. Meanwhile John's roommate, Jane, attempts to prove to an ex that she isn't "psycho"; and his other roommate, Motif, struggles to write a joke with a killer punchline.
Gesehen von 1 User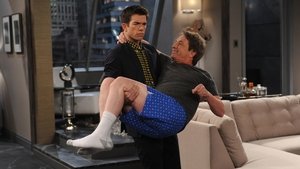 1x2 – The Doula
John learns to face his fear of childbirth when he starts dating a doula. Meanwhile, at work, he is tasked with confronting Lou about his provocative on-camera behavior.
Gesehen von 1 User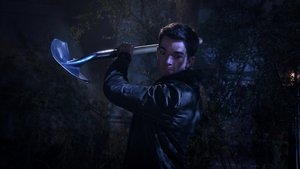 1x3 – Halloween
As a tribute to his deceased neighbor, Lapidus, John uses his jokes for Lou's monologue. Then, in an effort to please Lou and make sure his contract, which expires on Halloween, is renewed, John stops at nothing - including potential grave robbery - to retrieve more of Lapidus' material and prove his worth to Lou.
Gesehen von 1 User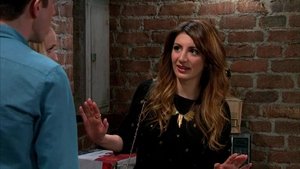 1x4 – Sweet Jane
Mulaney wonders why Jane dislikes all of his girlfriends; and Lou asks for help planning a dignified death.
Gesehen von 1 User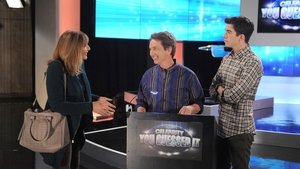 1x5 – In the Name of the Mother, and the Son and the Holy Andre
John's very Catholic parents pay him a visit, which means it's time to start lying about being a devout churchgoer. Meanwhile, Jane decides to go on "the pill" and must suffer the side effects, all to impress a guy.
1x6 – Patriot Acts
When Jane starts dating a marine, John and Motif, feeling guilty for their lack of service, try to sign up for a USO Comedy Tour. Meanwhile, Lou recounts how war - and improv - are hell.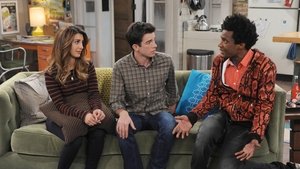 1x7 – Motif & the City
Motif gets "Carrie'd" away and relies on his three girlfriends for support when he learns that John and Jane will not add him to the apartment lease. Meanwhile Lou's audience plant demands a contract.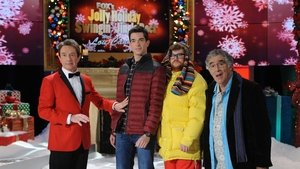 1x8 – It's a Wonderful Home Alone
John's resentment of actor Macaulay Culkin dampens his Christmas spirit. Meanwhile, Lou is worried when his rival, network host Jesse Tyler Munoz (guest star Kroll), announces a competing holiday special, and Andre is mistaken for a puppet.
1x9 – Worlds Collide
John regrets mixing home and work when Jane becomes Lou's personal trainer. Motif turns to Oscar for advice.
1x10 – French Roast
John is faced with a dilemma when he is asked to roast Lou; Oscar tries to show Jane how to be more ladylike.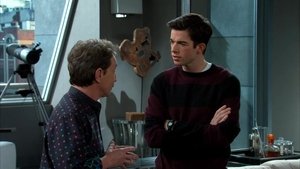 1x11 – Power Moves
John takes Lou's advice about trying to control his roommates. Meanwhile, Motif teaches Jane how to get her new cat to like her.
1x12 – Ruby
John tests his theories about teenagers on his girlfriend's 13-year-old daughter; Jane and Motif join Lou for lunch.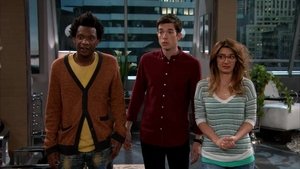 1x13 – Life Is a Series of Different Apartments
When the apartment gets infested with bed bugs, John and the gang secretly go to Lou's place, where Oscar's "treats" and Lou's early return lead to problems.
Quelle:
themoviedb.org