1x1 – Die goldenen Spinnen
A young boy who wipes windshields in Manhattan, sees a woman wearing Spider earrings mouthing the words "Help Police" in an expensive car and takes this to Nero Wolfe, expecting to be partners with him on the case. Then it gets complicated.
1x2 – Tod auf der Türschwelle
An update of The Doorbell Rang. Archie Goodwin's friend is shot by a sniper on Wolfe's doorstep. Inspector Cramer warns Archie that he is being followed by an NYPD detective; Archie and Wolfe set a trap for the rogue elements from the NYPD.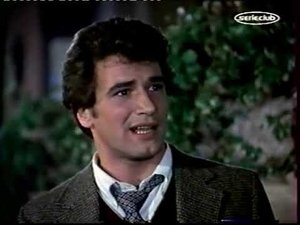 1x3 – Das Testament
A woman goes to see Wolfe and asks for his help. It seems like a known criminal hired her to pretend to be his daughter. She now wants out because one of the criminal's rivals grabbed her to get to him. She thinks he's trying to keep her actual daughter safe. When he shows up asking her to go with him, Wolfe convinces him to let her go. He tells Archie to take her to a hotel and when they get there someone shoots her. Later the criminal wants to see Wolfe but before he could go in, he's shot too. Later the criminal's lawyer goes to see Wolfe who tells him that his ...
1x4 – Das grüne Lackkästchen
Nero must identify Archie's body at the morgue, only to find that it was an impostor and Archie is accused of his murder.
1x5 – P.H. antwortet nicht
Wolfe is hired by a man to find his son whom he hasn't seen in 7 years since they had a falling out. He thinks his son is in New York. Wolfe upon seeing his photo and the photo of a man in the newspaper he thinks it's the man's son. And it seems the son is currently on trial for murder, for supposedly killing the abusive husband of a woman he knows. Wolfe then sets out to find out if he is guilty and if not who is the killer.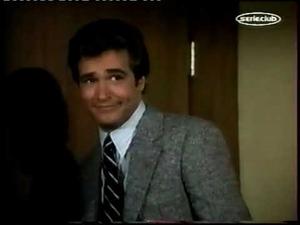 1x6 – Episode 6
When the Chief Executive of a shipping line disappears after trying to report a problem to the owner, Nero Wolfe is brought in to find the missing man and the violence begins, starting with Wolfe's orchids.
1x7 – Sogar in den besten Familien
A wealthy wife hires Nero to learn where her Playboy husband has been getting large sums of money.
1x8 – Wer kennt Blake Ritchie?
An unidentified man found dead in the street near Nero Wolfe's residence is found to be carrying a note with Wolfe's name and address and a list of untraceable men's names. Inspector Cramer enlists Wolfe's help in solving the mystery of why he was killed and who he is.
1x9 – Leiche in besten Verhältnissen
A dead young woman is fished out of the East River and Saul Panzer is arrested for her murder. Nero Wolfe is convinced that he didn't do it.
1x10 – Gambit
During WWII, Nero Wolfe (code name Butterfly) was in charge of an intelligence unit. Now, one members of that unit who betrayed them to the enemy, was convicted and sent prison to for 20 years is out and seeking revenge on "Butterfly".
1x11 – Einer Dame zuliebe
Wolfe is asked by the granddaughter of an old friend to investigate her father's death. It seems he went out on his boat and it blew up. She suspects his wife because she thinks his wife is having an affair. So Wolfe looks into it and learns that her boyfriend might not be who claims to be. He also learns that her father was a degenerate gambler.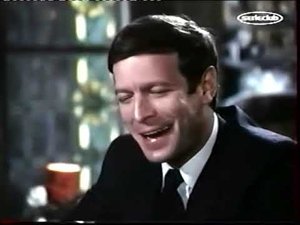 1x12 – Fragen an den Staatsanwalt
Nero Wolf is hired by a wife to find out who is trying to kill her husband. When she is killed, her husband asks Wolf to continue on the case.
1x13 – Der Orchideendieb
The estranged son of a wealthy businessman is missing, he hires Nero Wolfe to locate him only to find the son is a murder suspect.
1x14 – Späte Rache
A man hires two professional hit men to kill Archie Goodwin & Nero Wolfe.